The Guiding Light of Manor College's Dental Hygiene Program
Dr. Virginia Saunders, Director of the Dental Hygiene Program at Manor College, began the program in 1995. It's become one of the best dental hygiene
programs in the commonwealth.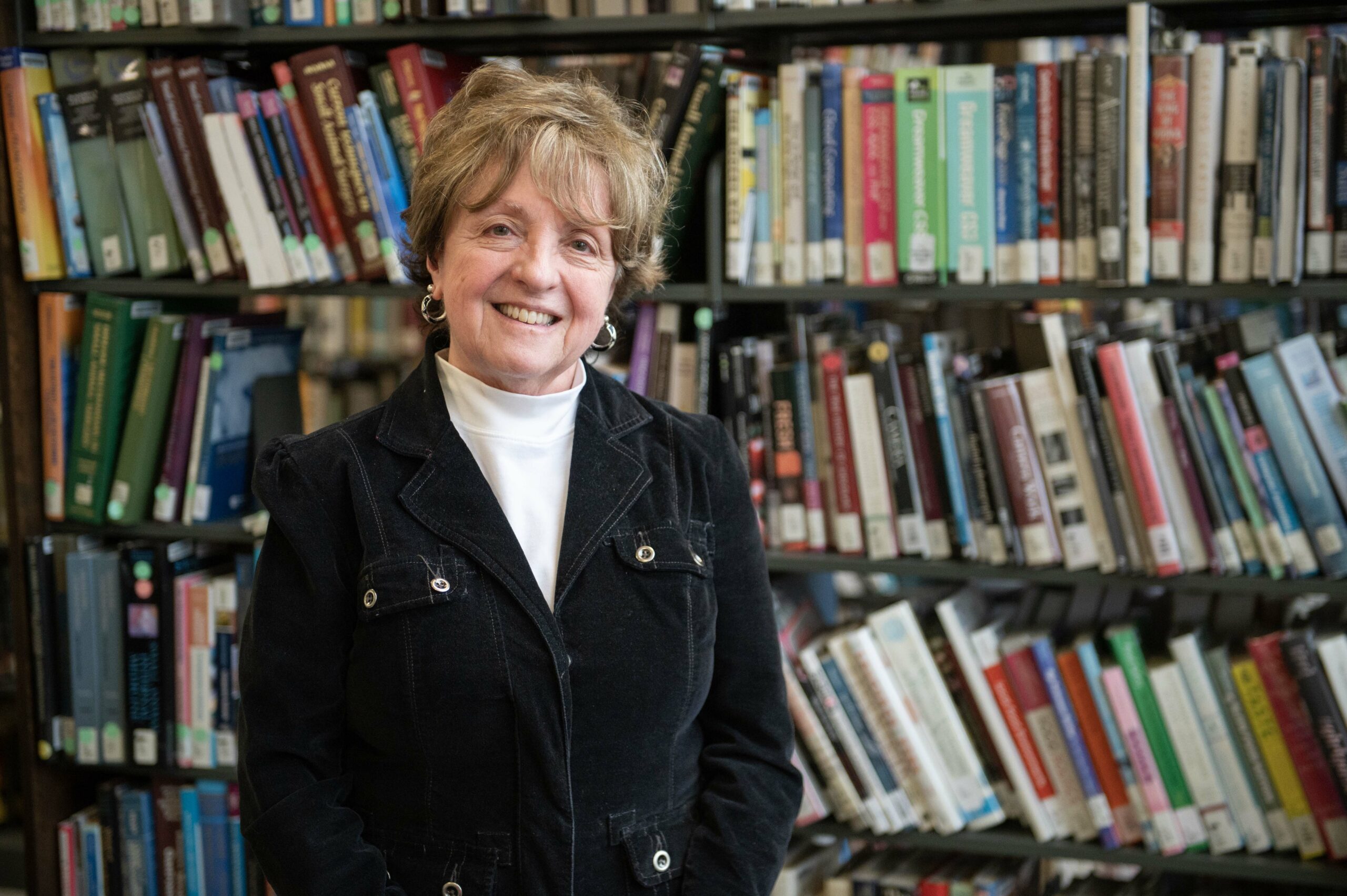 Over her tenure at Manor College, Dr. Virginia Saunders prides herself on the reputation of the dental hygiene program across the larger dental community.
When she's interviewing potential students looking to enroll in the program, they frequently mention Manor College's reputation. In the Spring, dentists call Manor specifically looking for graduates, many of whom have already hired Manor College alumni.
"You're proud when people recognize the quality of your program," Saunders said. "I have to recognize my faculty for that. I have really great people and great working relationships. They're always bending over backwards to help a student and that's the part that gets out into the community."
Dr. Saunders began working at Manor College in 1992 as a dental hygienist and shortly moved into a role chairing the College's Long-Range Planning Committee.
She became the Director of Manor College's Dental Hygiene program in 1995. She was tasked with building the program from the bottom up – working towards accreditation and constructing the Dental Health Clinic.
While Dr. Saunders could draw upon her experiences working with long-range planning for the accreditation and coursework, budding renovations were a new venture. She started interviewing her counterparts at other institutions.
"It was important to find out what they would do differently, what mistakes they made when they designed their clinics, what worked and what didn't," Saunders said. "That's my nature. I didn't want to bulldoze into something. I knew I needed to gather enough information to do things right and have them be successful."
Manor College's dental hygiene program enrolled its first students in the Fall 1996 semester. In those years under Saunders guidance, it became one of the top dental programs in the state. Students in the program have a three-year pass rate of 97% on the Dental Hygiene National Board Exam and the Commission on Dental Competency Assessment (CDCA) regional board examinations.
"Ginny is innovative, meticulous and detail oriented," said Dr. Joanne Scorpio, Clinic Coordinator at Manor's Dental Health Center. "She tackles challenges with a sense of grace and humor, while always recognizing the need for adherence to the standards she has set for herself and for her program."
***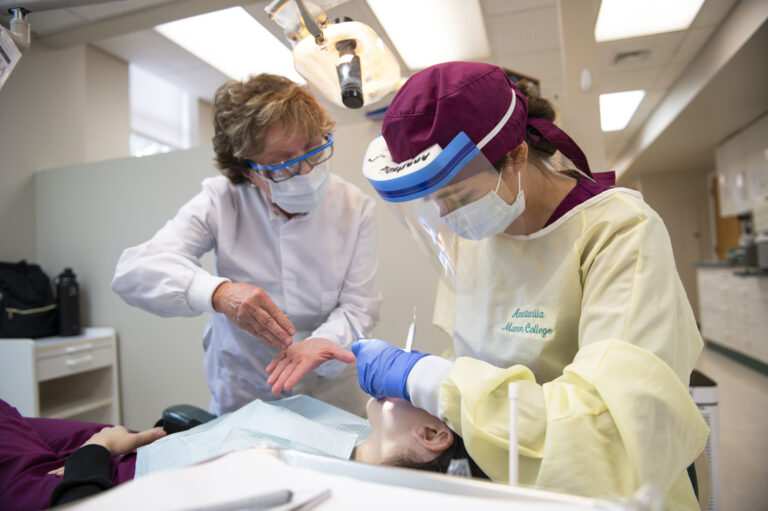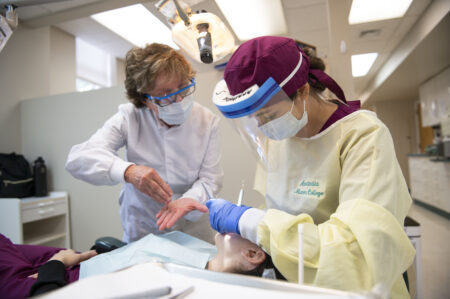 Since becoming part of the Manor College community, she's received numerous awards, including the Teaching Excellence award in 2008, and Board of Trustees Faculty Award for Exemplary Demonstration of the Spirit and Values of Manor College and the Provost Award for Teaching Excellence in 2019. As she celebrated her 30th year teaching at Manor College in January, Saunders believes her favorite part of teaching is watching the students in her pre-clinic class. 
"I love to see the transformation, from them knowing nothing then, toward the end of the semester, the light bulb is going off and they're getting more confident," Saunders said. "That's really rewarding. It requires an enormous amount of patience to help develop them, but watching them learn and seeing their skills improve is incredibly rewarding."
Saunders loves watching the community within the program form and grow over time. She watches on as the students become so close that they go on vacations together, become part of each other's weddings and come back to interact with current students.
"The small size of the college and the Dental Hygiene Program makes it possible for students to get to know each other easier and form these lasting relationships," Saunders said.
She's most proud of seeing how transformational a career in dental hygiene can be. Saunders has seen first hand how students can be struggling with life when they first come into the program, then find jobs after graduation that help them achieve their life goals.
"I've had students that came here struggling and, several years later, they'll email me to say they were able to buy their first house," Saunders said. "When you see that life-changing effect that getting an education can have on a student, that brings tears to my eyes. You feel so rewarded that you can have that kind of an impact on someone's life."
Read More:
Manor College Professor Uses Her American Dream to Guide Others
Meet Anne Kiczula: The Heart and Soul of Manor College
Manor Grad Goes From the Blue Jay Nest to the Athens of America
A Tale of Two Sisters: One in the First Class at Manor College
Learn More:
Schedule a visit to Manor College