From The Blue Jay Nest to the Athens of America
A refreshing conversation with environmentally conscious pastor and Manor College Alumni, Reverend Vernon Walker '09.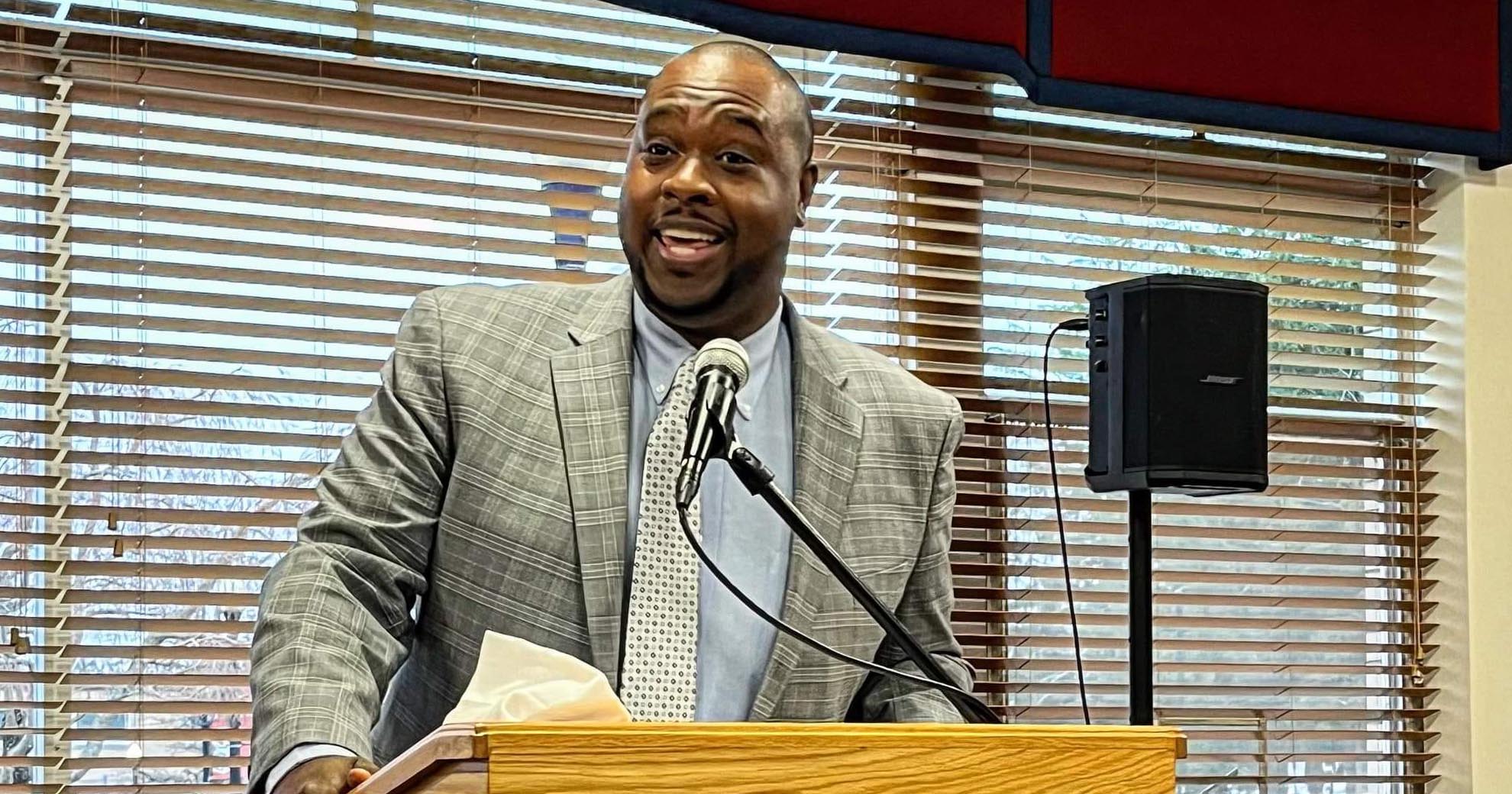 Written by Sumaiyah S. Bynum '17
College is one of the most important experiences a person can embark on. I spoke with Reverend Vernon Walker '09, who blasted us to the past to remember his time as a student at Manor College. He considers attending Manor as 'fate' and the launching pad to his successes. Now, studying for his Masters degree in Public Policy at Tufts University in Boston, Massachusetts, Walker seeks to inspire others to step into their purpose with faith and confidence. 
Bynum: What made you choose Manor College?
Rev. Walker: So at the time, I was living in Philadelphia, I am from Philly, born and raised. I received a mailer, I was living in northeast Philly at the time. I was considering college after taking a few years off after graduating from Dobbins High School. I went to Manor when I was 21. And I was considering different colleges, and I happened to open up my mailbox to see a Manor College mailer. I went on the website and eventually applied and did a campus visit. When I got on campus I felt as though that would be a good place to spend my first year considering I lived only 20 minutes away from the campus. And when I got there, I was pleasantly surprised to learn about the history and the connection to Ukraine and also the religious identity and just really the beautiful setting. 
Bynum: You mentioned the religious culture, would you say that's what you found to be special about Manor College?
Rev. Walker: I appreciated how connected Manor College was to the Ukrainian Catholic Church. It was nice to see that they embrace religious affinity. It made me feel comfortable. 
Bynum: How would you recommend Manor College to others who are looking to transfer or apply?
Rev. Walker: If people are looking for quality education at a small, liberal arts college, where they can also receive that hands-on, one-on-one attention from a professor, I would recommend Manor. Classes are very intimate, which helps eliminate the intimidation that comes along with being in big classrooms. Also, Manor has a beautiful campus and offers affordable education which is important because that is what it boils down to.
Bynum: I know you transferred to Penn State after Manor College. You also earned your Master's degree in theological studies from Tuft University, you're currently working on your second Master's in Public Policy. What interested you in these fields of study?
Rev. Walker: Just being involved in my home church, which is the Deliverance Evangelistic Church in Philadelphia, my interest has always been in religion and community engagement. So for me, I knew I wanted to pursue a higher education in theological studies. Religion specifically, Christianity has always been a driving force in my life. 
Bynum: It's always nice to see people do work they are passionate about. So you operate an environmental non-profit in Boston, how did you get involved in that line of work?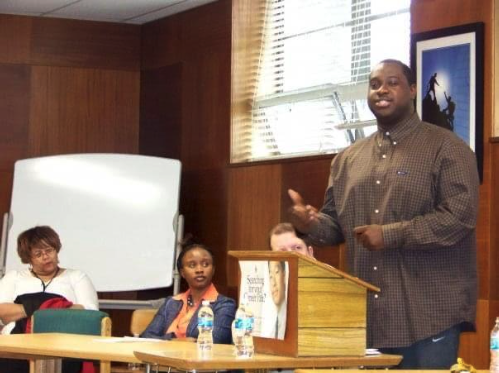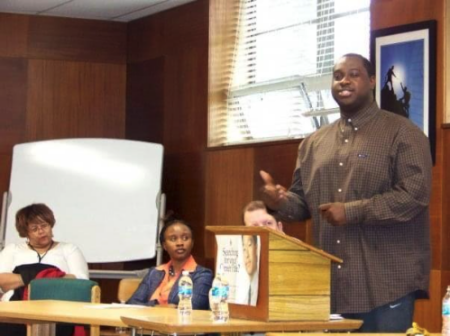 Rev. Walker: Yeah, I'm the director of an organization called Communities Responding to Extreme Weather a.k.a. CREW which was founded in 2018 and I joined in 2019. Since I have been studying public policy; in the last several years I have been involved in political stuff here in Boston, Massachusetts. Our website is Climatecrew.org. We do a lot to help people, especially communities, to prepare for extreme weather. We are an educational organization, helping people understand how extreme weather is impacted by climate change. For the past four years, we have provided resources such as cooling kits in the summertime for people to stay cool. We also give out free energy efficient air conditioning units. We have 124 hubs – 123 across the United States, and one in Canada. We work with universities, libraries, different faith communities, synagogues and churches to provide information to its local community members and its neighborhood about extreme weather preparedness. 
I became interested in climate change policy after reading a story about the tragic event in which 120 people died in Philadelphia due to an extreme heat wave in 1993. Since then, the city has put alert systems in place. And I want to help others to have similar preparedness here in Boston.
Bynum: Having a good teacher makes all the difference when attending school. Did you have a professor(s) at Manor College that made you feel valued as a student and nurtured your gifts?
Rev. Walker: Yes, I would say Anne Knop and Michael Landis were two professors that helped nurture my gifts, along with Beth and Kathy Brooks.
Bynum: Although you only attended one year at Manor, what would you say were some of your proudest moments while attending?
Rev. Walker: My proudest moment at Manor was being able to build connections in the community, of which some friendships I still have today.
Bynum: Community and friendship is definitely something Manor College is special for. Those relationships are ones you take along with you throughout life. As a Manor alum myself, I can say that till this day I am still friends with my roommates and I still talk to a few faculty from time to time.
Describe Manor College in three words? Also, in what way did Manor prepare you to do the great work you are doing today? 
Rev. Walker: I describe Manor in three words as: A Dynamic Community. Manor prepared me for the work I am doing now by emphasizing that there is purpose in fighting for social justice and having intellectual curiosity. I learned to way to find my purpose in the fight for social justice and I am working to encourage others to do the same. 
Bynum: I love that! In the end it all comes back to the word 'community' which is the glue to success. Success does not happen unless a person has a village. Lastly, define what greatness means to you?
Rev. Walker: Greatness, to me, is defined as serving others and one way to do that is fighting for better social conditions in our society. To me, everyone can be great because everyone can serve.
Rev. Vernon Walker will be a panelist for the keynote panel at Climate Justice Week for the Harvard University Divinity School on April 10, 2023. More information can be found here. 
Read More:
Manor College Professor Uses Her American Dream to Guide Others
Meet Anne Kiczula: The Heart and Soul of Manor College
New Club at Manor College to Increase Mental Health Awareness
Manor College Graduate Proves Patience is Key to Degree
Spurred by Boyfriend's Death, Manor College Alum Seeks Life in Law
Learn More:
Schedule a visit to Manor College