Manor College Holds Most Successful Evening with Manor
The institution honored Manor alumnus Stasia M. Mento-Moloney '86.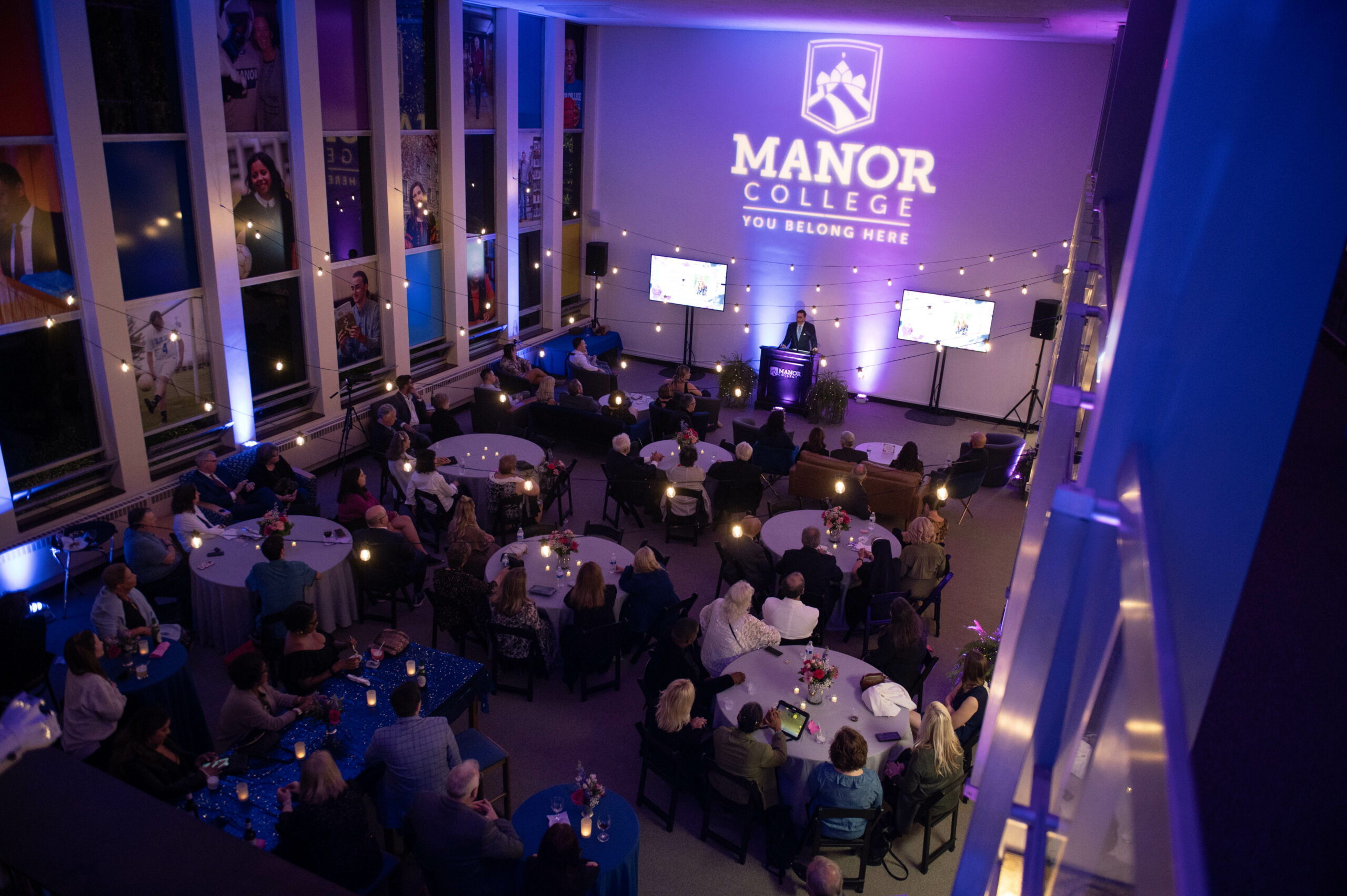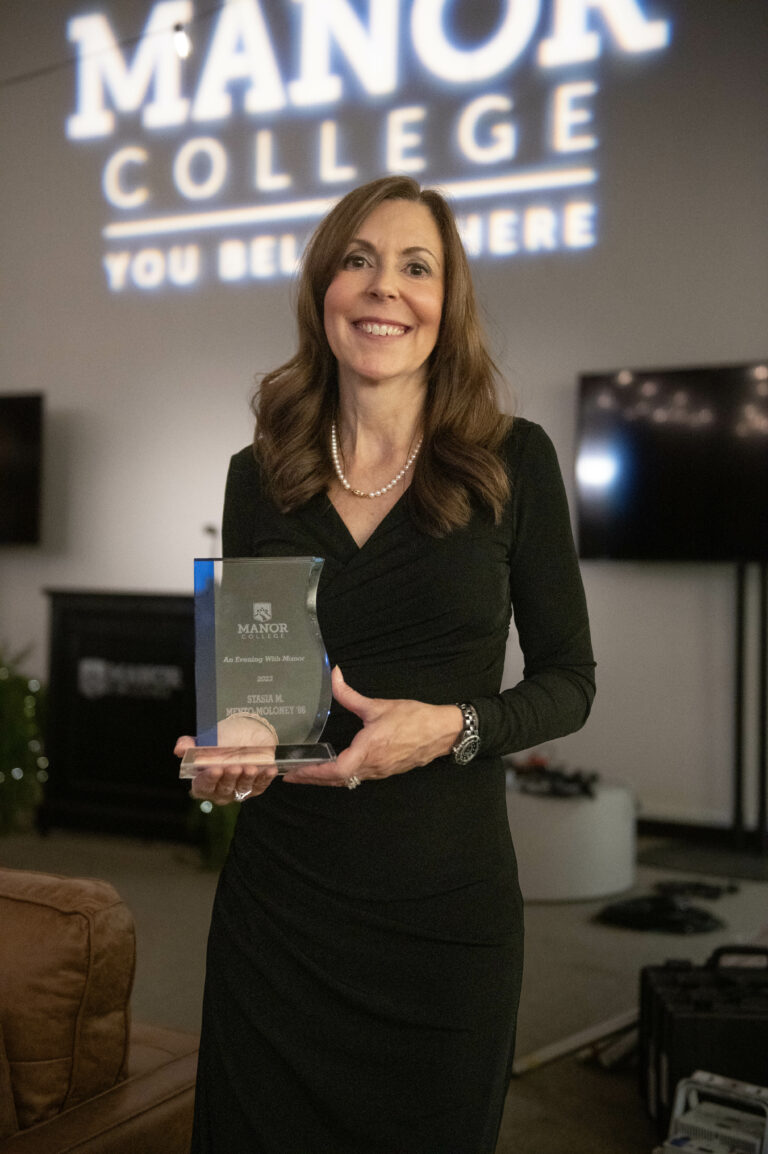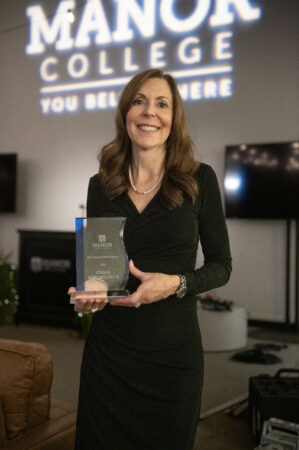 Manor College honored one of its own on Thursday, November 9, celebrating an alumnus whose years of service and dedication helped remove barriers to student success, Stasia M. Mento-Moloney '86. 
"Stasia is someone who doesn't let the little things pass her by," Dr. Jonathan Peri, President of Manor College, said. "She's mindful, contemplative and she's heartfelt about using her skills and her network to give people the chance they deserve. She acts to give her gifts, as St. Basil said, for the sake of others." 
Mento-Moloney is a proud Manor College graduate and a current Board of Trustees member. She serves as a marriage and family therapist and is an advocate for increasing mental health awareness and services for the student body. At Manor College, she created the Mento-Moloney Mental Health Fund, which provides direct support for health and counseling services on Manor's campus. 
"Who would have thought when I walked through these doors for my first day that I would be standing in front of you today," Mento-Moloney said. "At Manor, students can be themselves. There were no cliques. Everybody belonged."
"The Mento-Moloney Mental Health Fund was created to help our students that are suffering from anxiety, depression, grief, addiction and stress as well as the ongoing challenges of the LGBTQIA+ community," Mento-Moloney said. "I want students to have all the resources they need when they are in crisis. I want to be a sounding board for them and they can reach out to me as well."
The 2023 Evening with Manor was the first live and in-person gala event since the COVID-19 pandemic. The event was emceed by Manor College student Tamia Gladney '21, and NBC10 Philadelphia's Tracy Davidson introduced Mento-Moloney. 
The Evening was held in Manor College's Basileiad Library and featured drinks from Manor College's Director of Institutional Research and "resident mixologist" John Krebs. Skip and Chickie, which includes Academic Services Coordinator, Elinore Leonards, served as the entertainment for the evening. 
This year's Evening with Manor also has the distinction of being the college's most successful, with nearly $70,000 raised during the event and over 145 guests in attendance. 
"I don't think I can overstate what a blessing our community is," Dr. Peri said. "We are living the calling to an educational vocation. It's one of service to our students in ways that form the living legacy of St. Basil the Great and the big sister who inspired him, St. Macrina. Thank you."
Read More:
Driven by Mother's Memory, Manor College Student Tackles Toughest Challenges
New Club at Manor College to Increase Mental Health Awareness
Manor College Receives 'Transformative' Title III Grant
Learn More:
Schedule a visit to Manor College