Manor College 75 | Marianne Tracey '61, Prominent in the Field of Psychiatry
Dr. Marianne Tracey came to Manor College from Cathedral High School.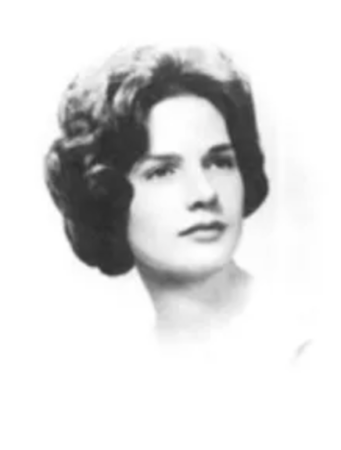 Dr. Marianne Tracey was born in Trenton, New Jersey, and upon graduating from Cathedral High School enrolled at Manor College. She earned her associates degree at Manor College in 1961. From there, she had a distinguished journey as a lifelong learner, professor, and researcher. She went on to graduate from several prominent colleges and universities, and her work in the field of intellectual disabilities was especially noteworthy.
She was named the Superintendent of the Edison Development Center for the Developmental Disabled/Behavioral Males, according to her memorial biography. 
In this capacity, the memorial states, she determined that what appeared to be "behavioral problems" in this population, were in fact often symptoms of genetic, neurological, endocrinologic and psychiatric disorders, a radical idea for that time (this is now called Dual Diagnosis). She began working on creating a medical and psychiatric liaison service with what was then the University of Medicine and Dentistry of New Jersey (UMDNJ). In 1988, she created what has become the Center of Excellence for the Mental Health Treatment of Persons with Intellectual Disabilities and Autism Spectrum Disorders of UMDNJ-SOM (later Rowan University-SOM). 
For 30 years, the Center provided psychiatric consultation to New Jersey's Development Centers and outpatient services to persons with Intellectual Disabilities and Autism Spectrum Disorders, based not on behavioral problems but upon psychiatric diagnosis, a pioneering approach at that time. The clinic served patients of all ages and in all living situations in the seven southern counties of New Jersey; its successor organization continues to serve outpatients. 
In addition to her professional education, the memorial also notes that Dr. Tracey pursued many other interests. She attended Simca Cuisine School in France in 1982 and New York Cooking School in 1983 and for a number of years was the owner and operator of the Newtown Cheese Shop in Newtown, PA. This is where she lived for more than 40 years until she passed in January 2022. In her spare time, she enjoyed travel and visited many interesting places throughout the world. 
Manor College is honored to feature Dr. Tracey as an alumna of the college. Her dedication to the field of psychiatry and her love of lifelong learning is a testimony to the values we have sought to instill in our students over the past 75 years. 
Read the Series: 75 Years, 75 Stories
The Manor College Foxtrotters?
Learn More