Manor College 75 | Basileiad Library on Display
These wood cutouts depicting the Manor College library appear in numerous offices across campus.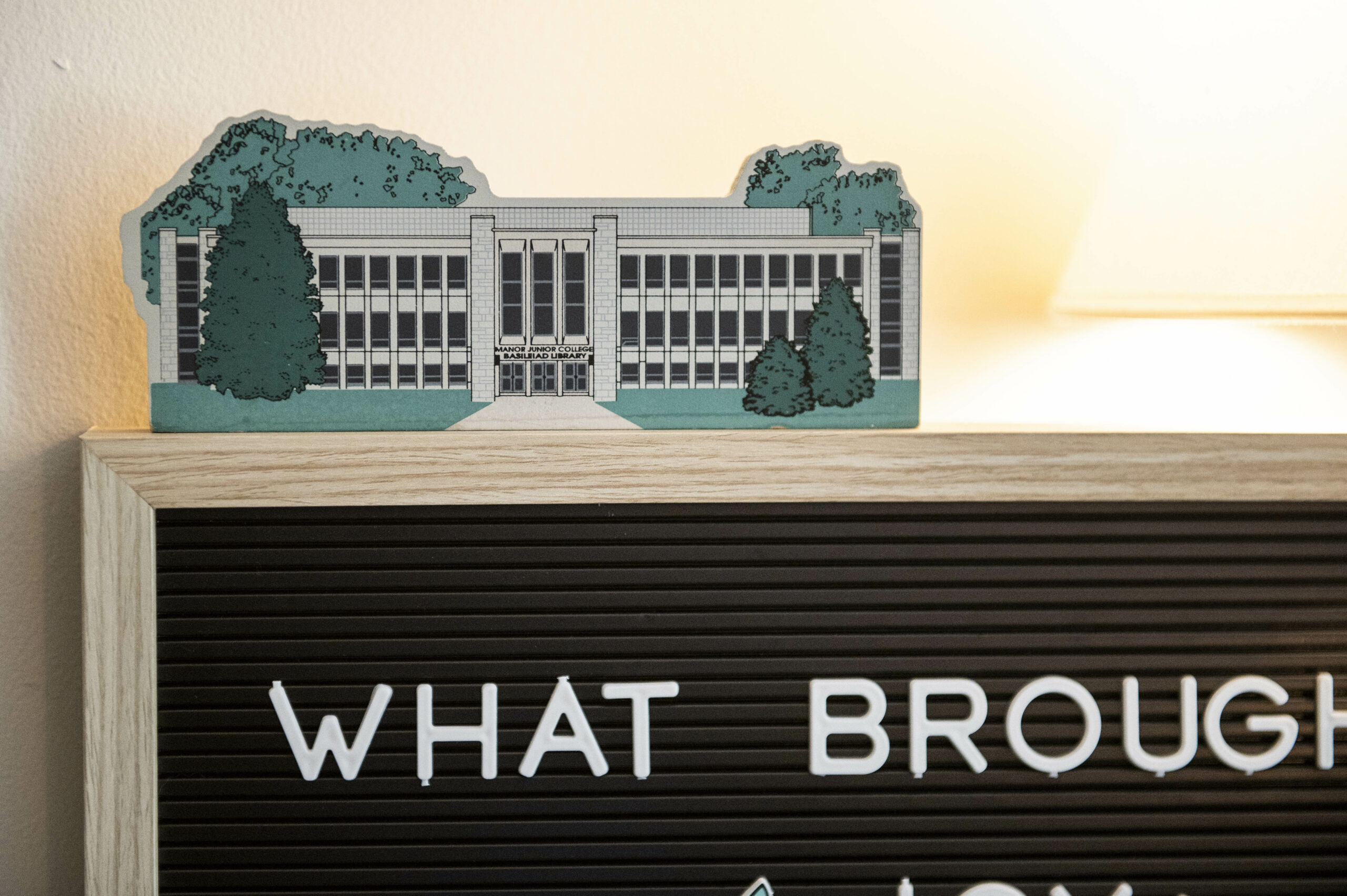 As part of Manor College's 75th Anniversary, we're exploring the college's history through telling stories about the history of the college. This includes artifacts throughout the years that can be seen on campus or in the community. 
The Artifact: Wooden Cutout of the Basileiad Library
The Details: Look through several offices at Manor College and you'll find a wooden cutout of the Basileiad Library on a shelf or displayed on a desk. 
The artwork was created in 1997 in celebration of Manor College's 50th anniversary. Inscribed on the back of the pieces is the following: 
The Basileiad Library of Manor Junior College, Located in Jenkintown, Pa. (A Suburb of Philadelphia), is a two and one half story library/administration building. Administrative offices are located on the ground and third floors. The library, housed on the second floor and balcony level, has a capacity of 60,000 volumes. The current collection includes 41,000 books, periodicals, and newspapers. A law library consisting of 4,000 volumes and the Ukrainian Heritage Studies Center Collection of Ukrainian Books are also part of this library. 
The wood cutouts are fairly rare, as only 100 were made at the time.
Read More 75th Stories: 
Manor College's First All-American Reflects on His Time at Manor
Learn more:
Schedule a visit to Manor College