Manor College 75 | The Manor College Foxes?
As evidenced by a small glass, Manor College once went by the Foxes.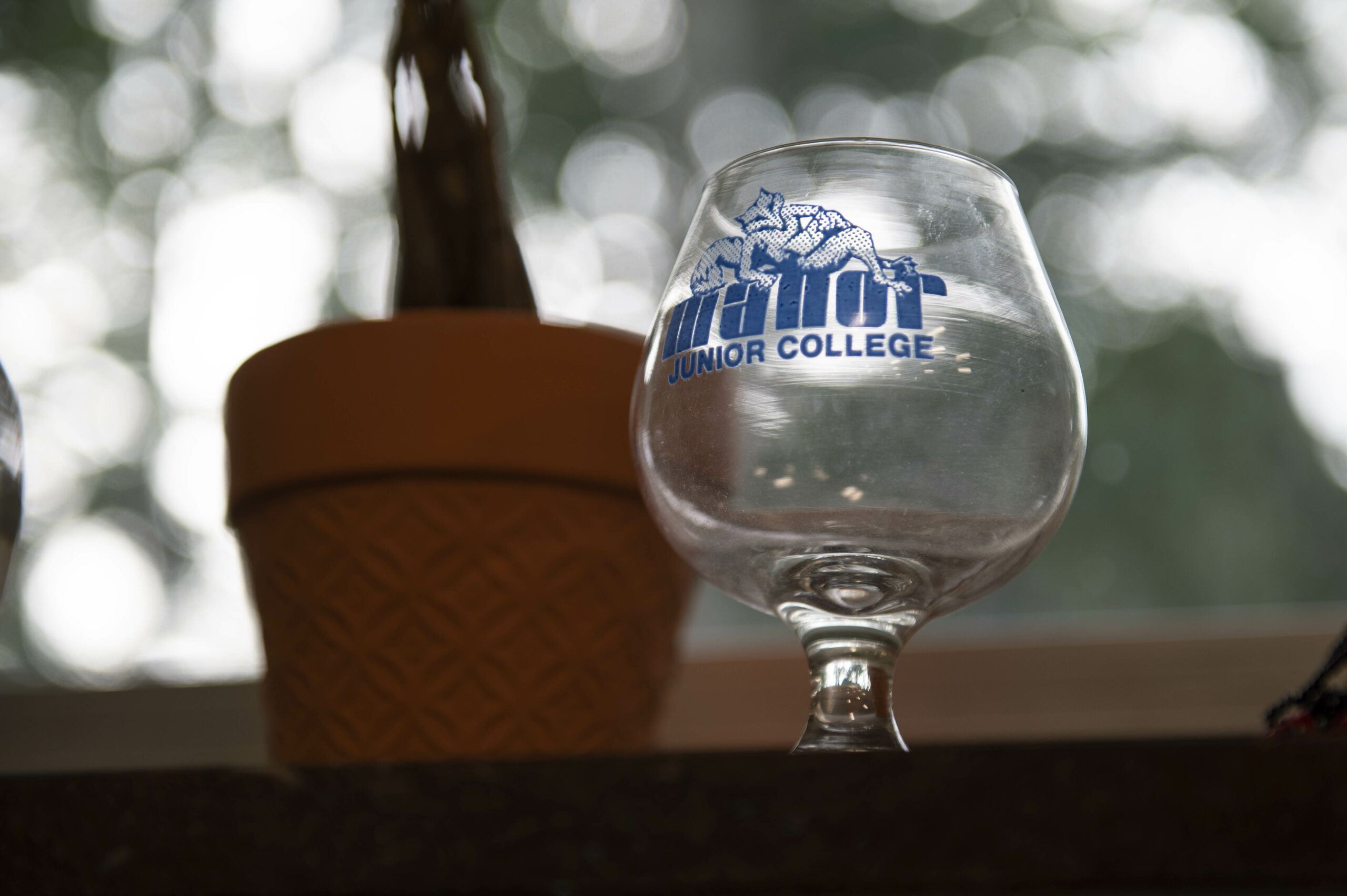 As part of Manor College's 75th Anniversary, we're exploring the college's history through telling stories about the history of the college. This includes artifacts throughout the years that can be seen on campus or in the community. 
The Artifact: A small glass with a fox over the Manor Junior College name. 
The Details: Today, Manny the Blue Jay proudly roams around campus, spreading his wings at open houses and at sporting events, but Manor College wasn't always the mighty Blue Jays. 
In the early 1950s, Manor Junior College's basketball team was occasionally known as the "Foxtrotters." Several references to the name were made in the student newspaper at the time. 
When intramural sports debuted in the 1950s, the teams were referred to as the "Manorettes." 
Manor College wouldn't become the Blue Jays until the 1980s due to the Jenkintown campus being abundantly populated with Blue Jay birds. 
Do you have an artifact from Manor College's past to share with us? Send us an email at marketing@manor.edu!
Read More 75th Stories: 
'Bambi' Dearolf '67 Recalls Life on Campus
Manor College's First All-American Reflects on His Time at Manor
Learn more:
Schedule a visit to Manor College