Manor College 75 | A Thank You Letter to Dean Allison Mootz
Ashley Hillegas, former Manor College Director of Student Engagement, pens a thank you letter to current Manor College Vice President and Dean of Student Affairs. Mootz started at Manor College in 2012.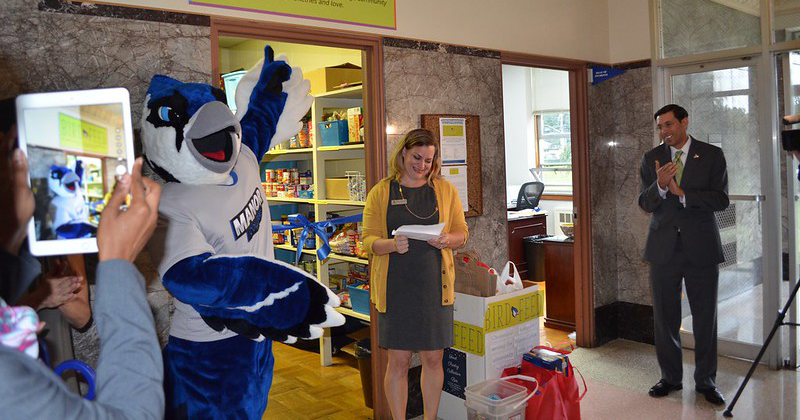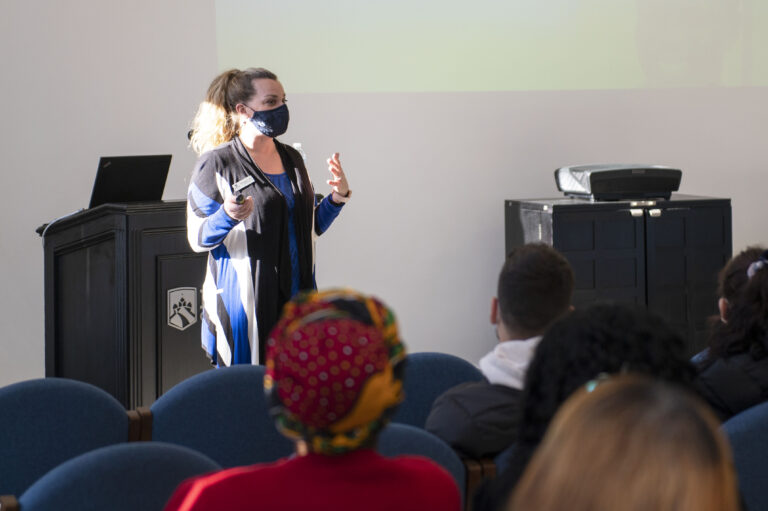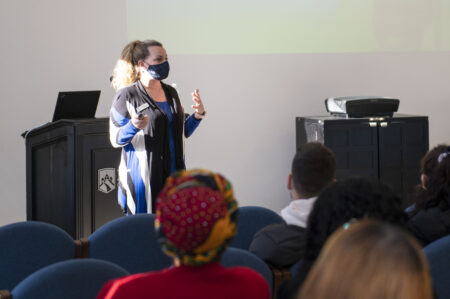 By Ashley Hillegas
Dear Ali/Allison/Dean Mootz,
You started your journey at Manor College during the Summer of 2012 as the Director of Student Engagement. In January of 2017, you assumed your current role as the Vice President and Dean of Student Affairs where you proudly oversee the Student Affairs Division.
Looking back, did you know all that you would accomplish and bring to Manor College when you started here? Did you know all the students that would look up to you as a mentor and all the lives you would change through the programs and initiatives you would bring to the college? Did you know that your hard work and dedication to the mission of Manor College does not go unnoticed?
This letter serves as a thank you from everyone at Manor College for all the hard work and dedication you have shown to this institution.
Thank you for bringing the Student Senate to Manor College and developing some of Manor's best student leaders. The Student Senate of Manor College is the student government association, through which students may participate in policy-making and effecting campus change. Manor College Senators are given the opportunity to represent the entire student body, shape the cadre of activities and events offered at Manor, and head all student clubs. Under your leadership and guidance as their advisor, the Student Senate has been able to enact positive change on campus to better Manor College.
One of the largest initiatives you helped Student Senate bring to Manor College was the Manor College Food Pantry called The Bird Feed. The Bird Feed is designed to meet the immediate food needs of its students on campus by providing a variety of non-perishable food items and basic necessities to students and their families. Since Fall 2017, the Bird Feed has fed hundreds of students and their families. You are passionate about making sure no student goes hungry ever again and under your direction our food pantry has done just that.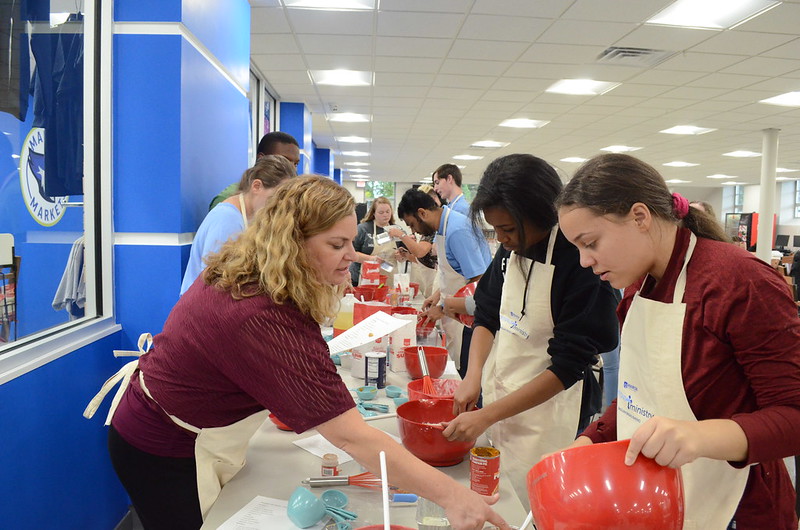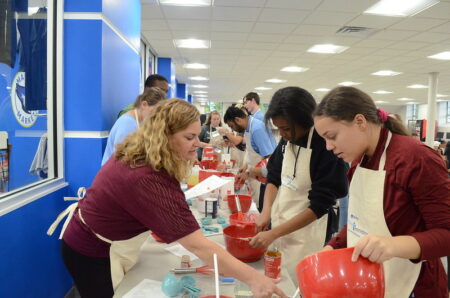 You oversee our Student Aid and Food Emergency (SAFE) Fund, which helps Manor College students who face unexpected financial hardships that could impact their ability to stay enrolled at the college. Due to your deep passion for the SAFE Fund, Manor College has raised thousands of dollars to provide to students facing food insecurity and unexpected life emergencies. In conjunction with the SAFE Fund, you oversee the Campus Support Services Committee and our Foster Youth Program called SOAR. Through all these important programs, Manor College has been able to assist our most vulnerable students and has been successful in doing so because of your advocacy and dedication to our students.
Thank you for going above and beyond your role to write and bring Manor College the It's On Us PA Grant and PA Liquor Control Board Grant. Through these grants, Manor College has been awarded thousands of dollars to educate our student population on sexual assault awareness and discourage and reduce both underage and dangerous drinking. In addition to helping Manor through the support of grants, you have been a trailblazer for the college's diversity efforts. Under your leadership, Manor College created the Diversity, Equity, Inclusion, and Accessibility Committee. The DEIA Committee has successfully held events for students to celebrate our diverse students as well as advised on policies to support our students, most recently being the college's official Name Change Policy.
Lastly, thank you for being an advocate for our students through and through. You are ethical in your decisions regarding student life on campus and are genuine when it comes to making sure our students feel welcomed on our campus. You have become a mentor to a countless number of students and colleagues. You recognize our students for all the hard work that they do for the college, support them through their hardest times and their happiest times, and are one of the most student focused members of the Manor College community.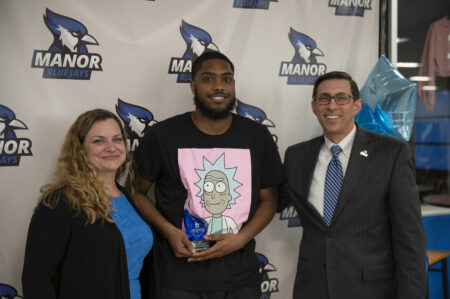 You created The Kyle McIntosh Memorial Award, named after one of your top student leaders Kyle McIntosh '16 who tragically passed away in February of 2020. This award will go on to recognize a student leader who embodies the spirit, energy, kindness and love of Manor College that Kyle had because you took the initiative to remember one of our greatest student leaders.
Ali, this letter does not even scratch the surface of the impact you have made on Manor College. We hope you know how loved you are by everyone and how much of a difference you have made through all of the programs you have been able to bring to Manor College. Without your leadership, this institution would not be the place it is today. Thank you for all that you have done and will continue to do for Manor College.
Sincerely,
The Manor College Community
Read More 75th Stories: 
'Bambi' Dearolf '67 Recalls Life on Campus
Manor College's First All-American Reflects on His Time at Manor
Learn more:
Schedule a visit to Manor College