Manor College #ManorStrong Day of Giving Sets Record in 2023
The institution raised more than $45,000 on March 23, 2023.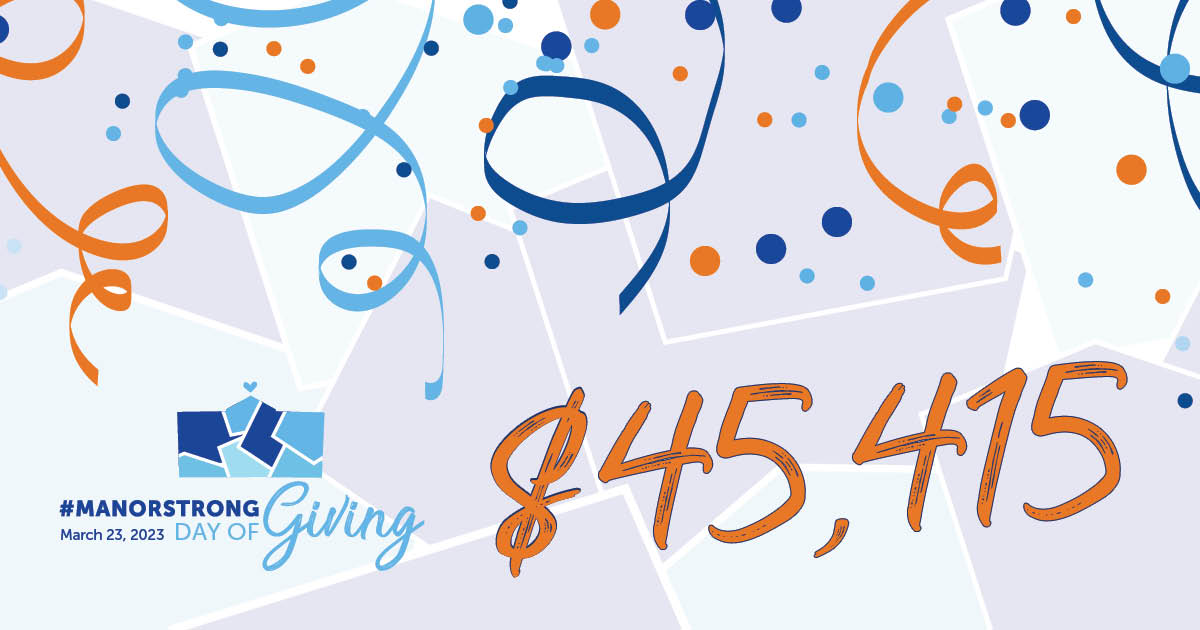 Manor College's third annual #ManorStrong Day of Giving set a new record in 2023. With an incredible push from the Manor College community, the institution raised $45,415 during the day, a new high for the college. 
"The outpouring is unprecedented," said Dr. Jonathan Peri, President of Manor College. "Knowing and supporting our students is at our heart. Our students express an embracing gratitude to be so uplifted with the chance for robust education and a pathway to success. Our students, and all of us who help them at Manor, are exceptionally appreciative. Thank you to everyone who made the day such a win for our campus and community."
The funds from the day equate to 91% of the day's goal, with gifts still coming in. A special thanks goes out to the Manor College Board of Trustee members, who had 100 percent participation in raising the matching funds. 
#ManorStrong Day of Giving, which took place this year on March 23, is a one-day event where members of the Manor College community support a variety of funds through the institution. 
STILL LOOKING TO GIVE?: You can still support Manor College through our Day of Giving website.
Throughout the day, Manor College showcases the college and its students. The day started with a volleyball contest with President Dr. Jonathan Peri and members of the volleyball team. For every volley the group made, Dr. Peri donated $5 for #ManorStrong Day of Giving.
Supporters throughout the day watched an exciting chess match between student Anthony Caristo, a state champion chess player from Abington High School, and Michael Blose, a student success advisor at Manor. They also learned more about the impact Manor College has on its students, thanks to numerous alumni who shared their stories. 
"I am speechless about our supporters and our community," Kelly Peiffer, Vice President of Marketing Communications and Advancement said. "They continue to show us why Manor College is truly a special place. Their impact will make a difference in the lives of our students."
Read More:
Meet Anne Kiczula: The Heart and Soul of Manor College
Manor College Wins Four Awards for Excellence in Marketing and Communications
Learn More:
Schedule a visit to Manor College