Manor College Graduate Starts Transportation Business
Tyrone Legree '16 follows in father's footsteps by 'working his tail off' to start his own business.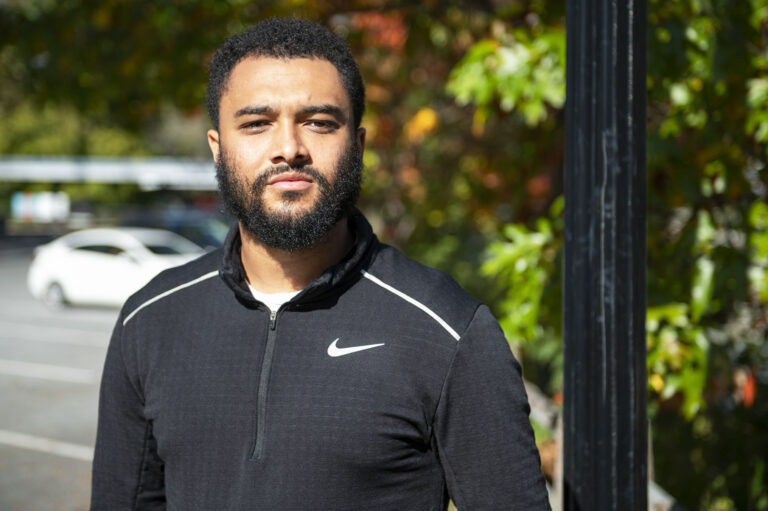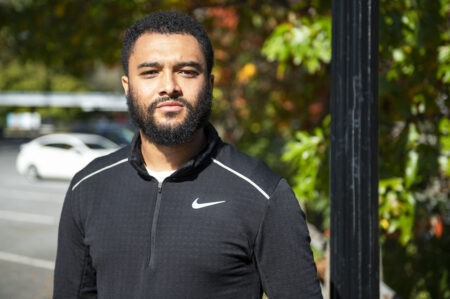 At an early age, Tyrone Legree '16 (Strath Haven High School) learned the mantra, "You're only on this Earth one time, make the best of it." The phrase came from his father, Richard, who found a way to get involved and better himself while working several jobs. 
"He worked his tail off," Legree said of his father. "His personality – he was just a louder guy who loved being around family, loved the holidays and loved Christmas. The memories I have of him won't ever fade away." 
Just before Christmas 2008, Tyrone Legree played basketball in the Coatesville Christmas Tournament when word spread through his team that Richard died of a heart attack. Legree, who spent the entire day at the gym, didn't know until he got home that night. 
"My mom didn't want anyone telling me but her," Legree said. "It was rough. I had to become a man early." 
Legree soon went to work to support his mother and sister, all while attending classes at Coatesville and Strath Haven high schools. He ended up at Manor College in 2013, where he played basketball and graduated with his Associate's Degree in Liberal Arts in 2016. 
At Manor, Legree believes the personal relationships with professors helped line him up for success. 
"In other places, it's rare to run into nice professors that truly care about your general well being," Legree said.
One such professor was Leslie Weinfeld, who Legree said, "just personally cared about you." 
"She was always willing to work with you," Legree said. "She wasn't just someone who gave you back your assignments and left, she always was a phone call away and backed it up. We stayed in touch for a while after I graduated." 
Now, just six years after graduating from Manor College, Legree is ready to launch his own business – Legree's Transportation – based out of Delaware County. 
"I just realized I wanted to do something and being a business owner and entrepreneur is the best route," Legree says. "There's more money involved, but it costs to be the boss. If I can wake up every day for a company, then I know I can do it for myself." 
Legree looks back at his father's advice often. It was that mindset of making the best of your life, after all, that pushed Legree to go to college and open his own business. 
"I think he'd be very proud of me," Legree says. "What I'm doing and trying to do now, he'd just be smiling."
More Student Stories: 
After surviving Haiti earthquake, Manor College student desires to save others
At Manor College, an affordable education provides the tools for success in the healthcare field