Manor College Alum Donates Gift Baskets to Area Hospitals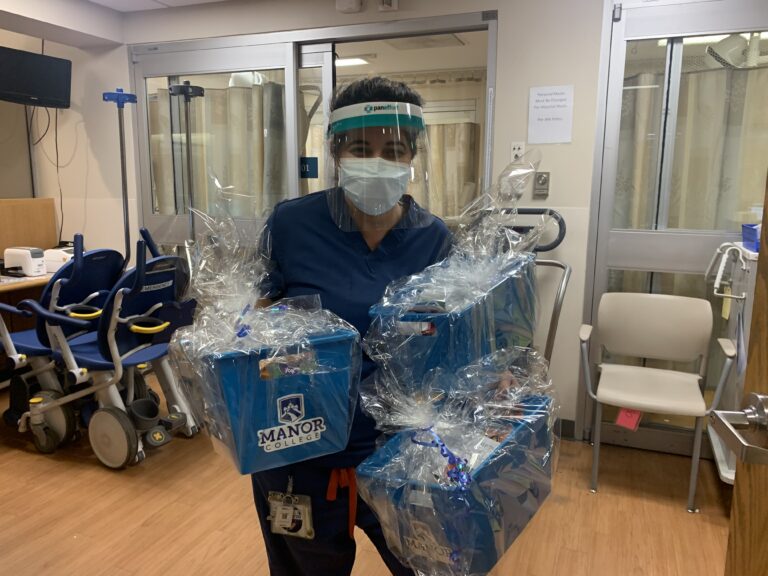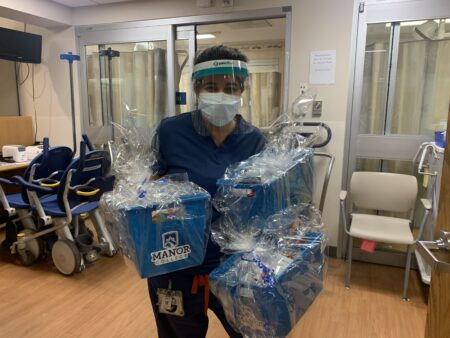 Manor College is starting off 2022 #ManorStrong by donating baskets filled to the brim with energy boosting snacks and treats for the workers, nurses, doctors and support staff at three local area hospitals.
On January 2, Lauren McDonnell '16 delivered care packages to staffers at Abington Memorial Hospital, Holy Redeemer Hospital in Meadowbrook and Jeanes Hospital in Fox Chase. Along with the snacks and treats were handwritten cards to say "thank you" to staffers in multiple units.
"Being an RN myself, I remember in the beginning of the pandemic, people would bring us snacks and treats when I was a bedside nurse at Abington," said McDonnell, BSN, RN, who currently serves as the Director of Health Services at Manor College. "It really would change our whole day, not only having the delicious snack, but thinking, 'Wow, they took the time out of their day to do this for us!'"
McDonnell added, "People forget the pandemic is still very real- especially for those seeing COVID and working with COVID every single shift. We hope these snacks give these healthcare heroes hope and bring a smile to their faces."
More Manor College news: