Manor College 75th | Regina Pape '61
A Memory of Regina Pape from the Class of 1961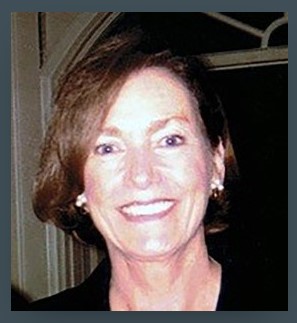 We honor and remember Manor College alumni, Regina Pape from the Class of 1961. Regina "Reggie" studied medical technology and was a member of the Women's Basketball team. Her husband, Morgan, shared with us some fond stories about Reggie and her time as a Manor College student.
Read his memories below: 
My wife studied medical technology and played on the basketball team. Back then, they only played half-court. When Reggie graduated in 1961, she became Medical Administrator for a team of doctors in a laboratory working on a cure for Parkinson's disease. That job really was what helped me get through my last year at Penn Law. We were married in 1964. She made $85 per week, and our apartment was $75 per month. We had a great place inside an old mansion in Germantown. She used to call it Wuthering Heights.
She was pregnant with our first child a year after we were married. The baby was five weeks early. I got a call while I was studying, and it was Reggie. She told me she was going into labor and to meet her at the hospital. Over the years, we had two more children and moved from Philadelphia to North Jersey, then to Connecticut. There, Reggie joined a social club that focused on fun and fundraising. The group published a newsletter, so she helped with that. It turns out that the person doing the newsletter had work to finalize manuscripts, so she worked further in that business, being paid by the keystroke. We moved back to the Philadelphia area in 2006.
Reggie passed away last October. She and I had a wonderful life, and we always appreciated Manor College for giving us the opportunity to get started on the right path with our family. Congratulations on your 75th Anniversary. You certainly have changed many lives over the years.
More 75th Anniversary Stories