Manor College 75th | Manor Matches with The McDonnell's
Meet the alums who fell in love with an institution focused on students – while falling in love with each other.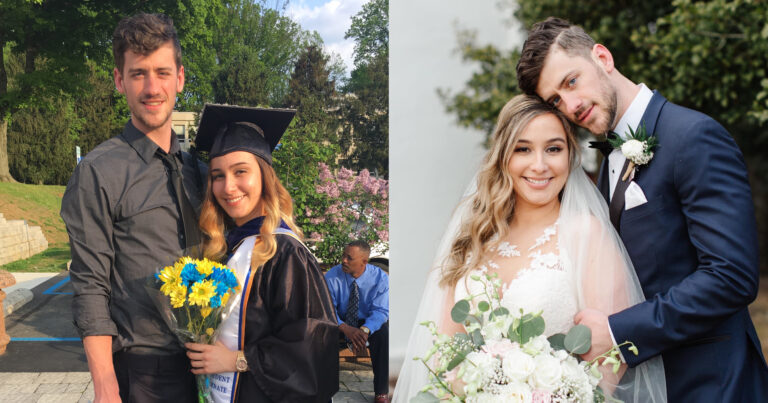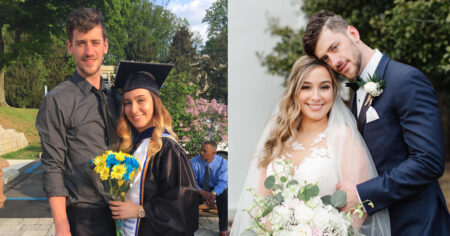 Manor College alums Lauren '16 and Mike McDonnell '18 went to the same grade school and grew up in the same section of Philadelphia, but despite the proximity the two future Blue Jays didn't start dating until they were in college. 
Even then, the pair made sure to separate their school and home lives.
"We actually had Chemistry together, but we wouldn't sit next to each other," Lauren said. 
Lauren came to Manor after a friend mentioned the college to her. 
"John Dempster was in admissions at the time and he was so welcoming to me," Lauren said. "It truly made Manor feel like home to me." 
With her own positive experiences with Manor, Lauren asked Dempster to talk to Mike about coming. Mike was enrolled in another institution, but came to Manor because of the smaller class sizes. 
"It was a big change from being a number in a study hall to being a name in a smaller classroom," Mike said. "That was comforting to me." 
Mike graduated from Manor College with an Associates' Degree in Pre-Science/Pre-Nursing in 2018. He worked as a CT technician for five years at Abington Hospital before becoming a registered nurse at the hospital. 
Lauren worked at Abington Hospital herself for three years. Through the pandemic, however, she knew she needed to leave that environment. 
"It became too much," Lauren said. "I felt if I didn't leave that environment, I'd leave nursing all together." 
In 2020, Lauren saw an advertisement for an open position as the Director of Health Services at Manor College. She applied, interviewed and accepted the position soon after. She's been there ever since.
"The friends I had for years after being a student and a work study became my colleagues," Lauren said. "That was an awesome feeling."
For the couple, they fell in love with Manor College because of the 12:1 student to professor ratio, which meant that the level of attention and care professors gave to their students was intimate and personal. 
"My professors actually cared about you succeeding," Lauren said. "You could feel that desire from them to make sure you could be the best you could be."
Manor Matches is a series of stories about love, best friends, families and other significant relationships that were fostered at Manor College. If you have a Manor Matches story of your own to share, please email marketing@manor.edu. We'd love to hear from you!
More 75th Anniversary Stories