Can one day make a difference?
IT DOES WHEN YOU CARE ENOUGH TO MAKE IT COUNT!
---
We have been challenged!
 Thanks to the generosity of our Board of Trustees, if we as a #ManorStrong community raise $25,000 they will match it, dollar for dollar, with an additional $25,000!
Select from the funds below and make your gift truly count!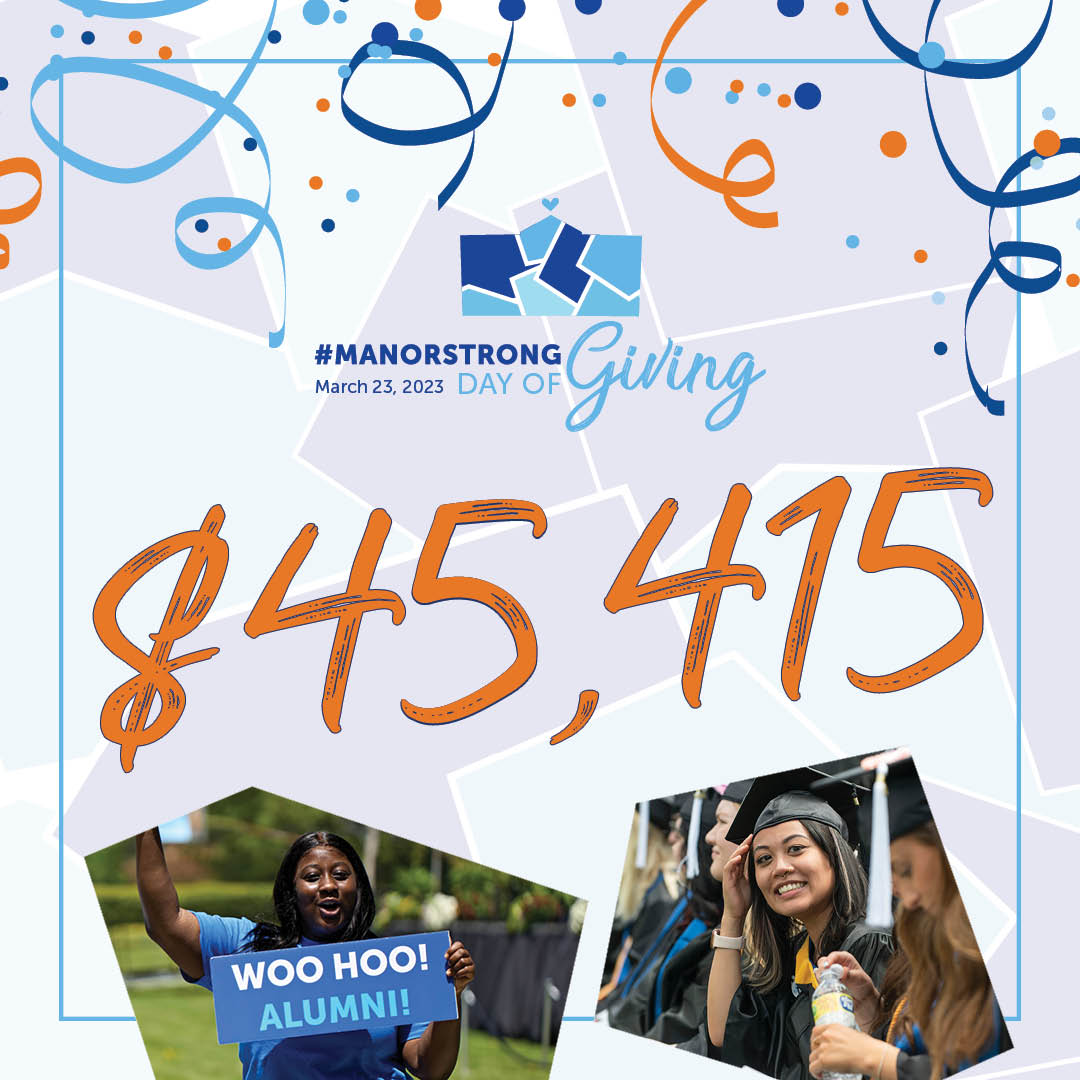 Share Your Impact!
Share about the gift you made and the impact that Manor College has had in your life on social media. Letting others know about the powerful impact that you've made to sustain the mission of Manor College is important to encouraging others to do the same.
Was there a Manor faculty or staff member who impacted your life?

Share your appreciation for someone at Manor College who encouraged you and we will pass these submissions on to them.