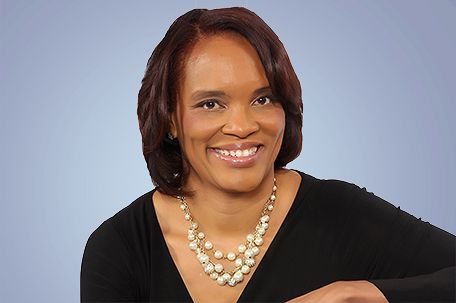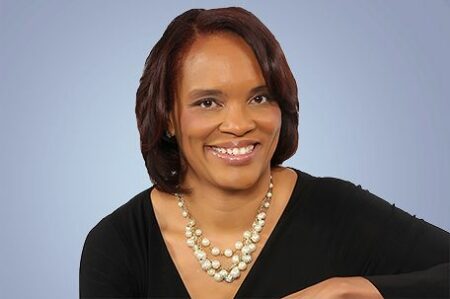 Danette Reid has started a personal crusade to help college students in need through campus food pantries. She has helped several colleges throughout the region, including Manor College, and it all began with an article in a magazine.
"It was West Chester's Alumni magazine," she says, "and my daughter was attending at the time. It pained me to think that one of her classmates might be hungry. Within a month of seeing that article, Temple University was on a news about their new pantry to address food insecurity, and my son was a student there.
"It was then that I knew I had to do something. I started by telling the story to my Facebook friends and asking them to donate food to benefit the pantries. The response was overwhelming. I honestly only intended to do that one food drive. However, visiting the pantries and witnessing how great the need was compelled us to create the Reid Cares Foundation."
To date, Reid Cares Foundation has donated thousands of dollars in food and personal care items as well as thousands in gift cards.
Danette is also a member of Salem Baptist Church in Roslyn, and the group decided to raise awareness about student hunger as well. The result was the creation of the First Fruits Ministry, which is a monthly food and personal care items drive for the benefit of Manor and other colleges.
"My daughter and my son were at their respective schools at the same time, so the need surrounding them hit close to home," she said.
The same is true about how close to home Manor College was for Danette.
"Our church had been in Jenkintown," she says. "We were so close to Manor College, but we didn't know much about it. We learned quickly. It became the third college we began to support. I would drop donations in the food bin at night. My daughter would joke and say to me, 'You're like an angel in the night.'"
Her both children get involved in the delivering the donations.
"For Temple, when my son came home on the weekends, I'd load up his car and he'd take it back down," she said. "Now, we have been making three $500 scholarships to help students experiencing food insecurity."
Manor College is honored to work with Danette Reid and her family to alleviate hunger on our campus. We are thankful for her ongoing support.
Read More:
Meet the Manor College 2022 Commencement Orators
Dr. Robert Orsher named Manor College 2022 Commencement Speaker
Manor College, Galman Group Raise Nearly $40,000 in Support of Ukraine
Learn More: