Remote Learning Aids Manor College Student Serving in the Military
Riley, a sophomore studying Pre-Nursing, will be learning remotely until Summer 2022.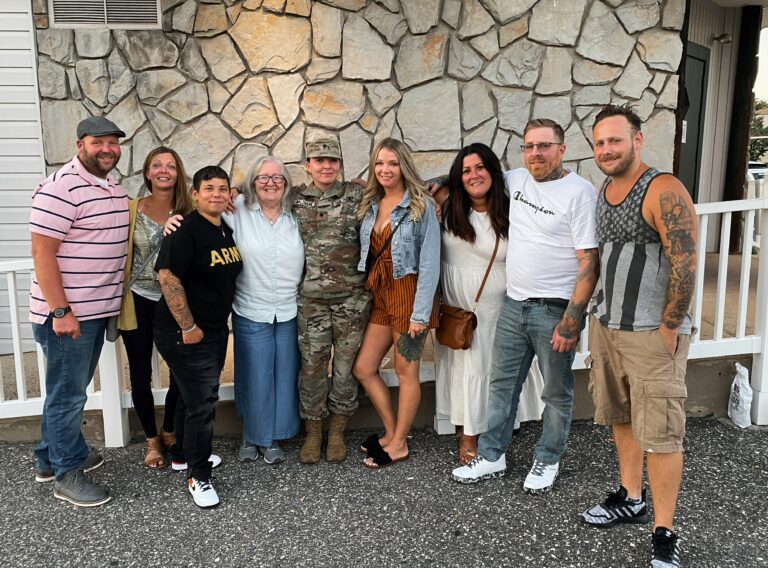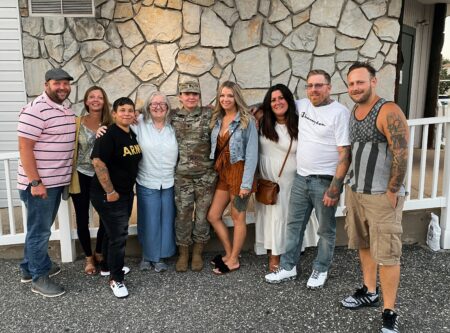 Riley admits that she prefers learning in person. There's just a different element sitting in a classroom to write notes and learn from the professors, she says. But when the call came to serve her country during the Summer 2020, virtual learning became necessary to completing her degree at Manor College. 
Riley deployed for the military during Summer 2021 and will be stationed abroad until next Summer. 
Since her deployment, Riley has taken all of her Manor College classes virtually, finding time to complete the necessary work for her Associate's Degree in Pre-Nursing between shifts at her assigned location. Currently, she's on track to graduate in December while still serving.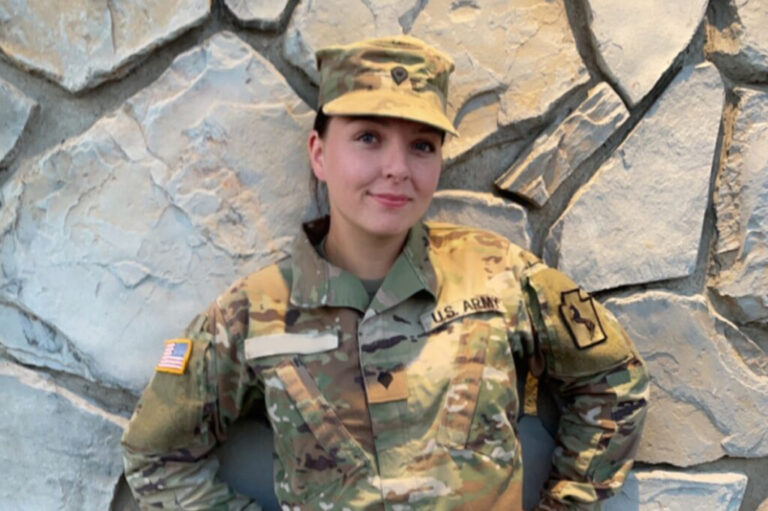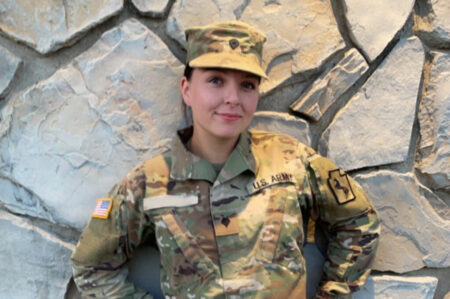 "Virtual learning is tough for me because I like sitting in class, learning from the professors and writing notes," Riley said. "My professors have been really great with me. They send me emails to check in on me often. It's a lot easier than I thought it might be balancing school and the deployment, but it's still tough." 
Riley enlisted in the National Guard in 2019, leaving for basic training a month after graduating from Franklintown High School in Northeast Philadelphia.
"My grandpop was in the Army," Riley said. "I know the benefits that come with serving and I've always just wanted to do it."
The toughest part of her deployment comes outside of her education, as having a close relationship with her family made it tough to be apart for a long period of time. 
"It's my first time away from home for that long," Riley said. "It's tough knowing I'll miss Halloween, Christmas and all the holidays." 
Riley gets through the tough times by focusing on the future. After graduating from Manor College, she plans to transfer to La Salle University as part of the 2+2 partnership between the two institutions. She hopes to get her doctorate one day and plans for a career in the medical field. 
"When my grandma was sick, I would always go over to help take care of her with my Dad," Riley said. "It helped me see that I can be good with helping people and being a good nurse."
She's focused on the future so much that she's already made plans for when she returns home from deployment – home ownership. 
"I love my family, but I want to buy a house," Riley said. "With the help from the home loans the military provides and my good credit, I'm ready to get started on my journey."