Manor College Holding Holodomor Remembrance on October 4, 2018
On October 4, 2018, Manor College is holding a commemoration for the 85th anniversary of the Holodomor, the man-made famine in Soviet Ukraine from 1932 -1933 that killed millions of Ukrainians. The remembrance will be held in the Ukrainian Heritage Museum at Manor College at 1:00 pm. This event is open to the community.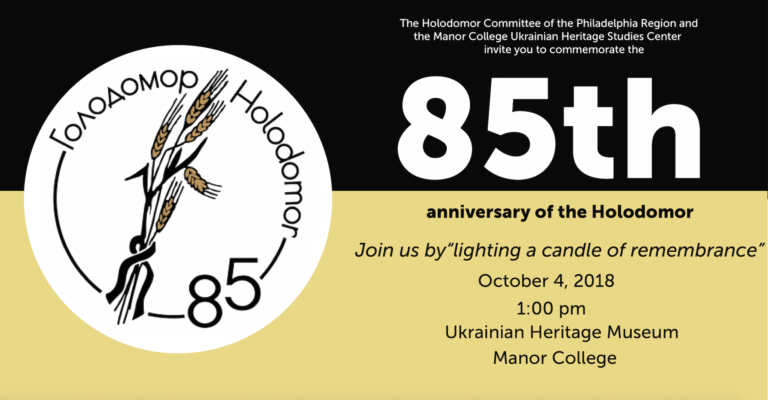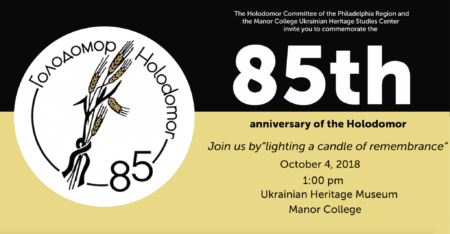 Chrystyna Prokopovych, Curator of the Ukrainian Heritage Museum, stated, "On the 85 days leading up to International Holodomor Memorial Day on November 24 2018, a candle will be lit daily in a different part of the world uniting Ukrainians and friends of Ukraine in remembrance of the innocent victims of the genocidal policy of the Stalin regime, while raising awareness of the issues of human rights, respect and tolerance."
Manor College strives to foster appreciation for its Ukrainian heritage and culture; The College was established in 1947 by the Sisters of Saint Basil the Great, Jesus Lover of Humanity Province, a Byzantine Ukrainian order of the Eastern rite. Manor College wants to reverently acknowledge those that were affected by the Holodomor.