Manor College Gets Creative in Honoring Class of 2020
With campus being physically closed, the staff at Manor College had to get creative to find ways to honor the Class of 2020. 2020 is a special year for Manor College as it is the year that the College graduates its first cohort of Bachelor's degree graduates. 
Ashley Hillegas, Director of Student Engagement commented,"It has been inspiring to see how Manor College has rallied around the Class of 2020 to provide them with the celebration they deserve! The Class of 2020 has shown true grit and determination over these past few months to succeed no matter what the circumstances, which are characteristics they have acquired because they genuinely are Manor Strong!"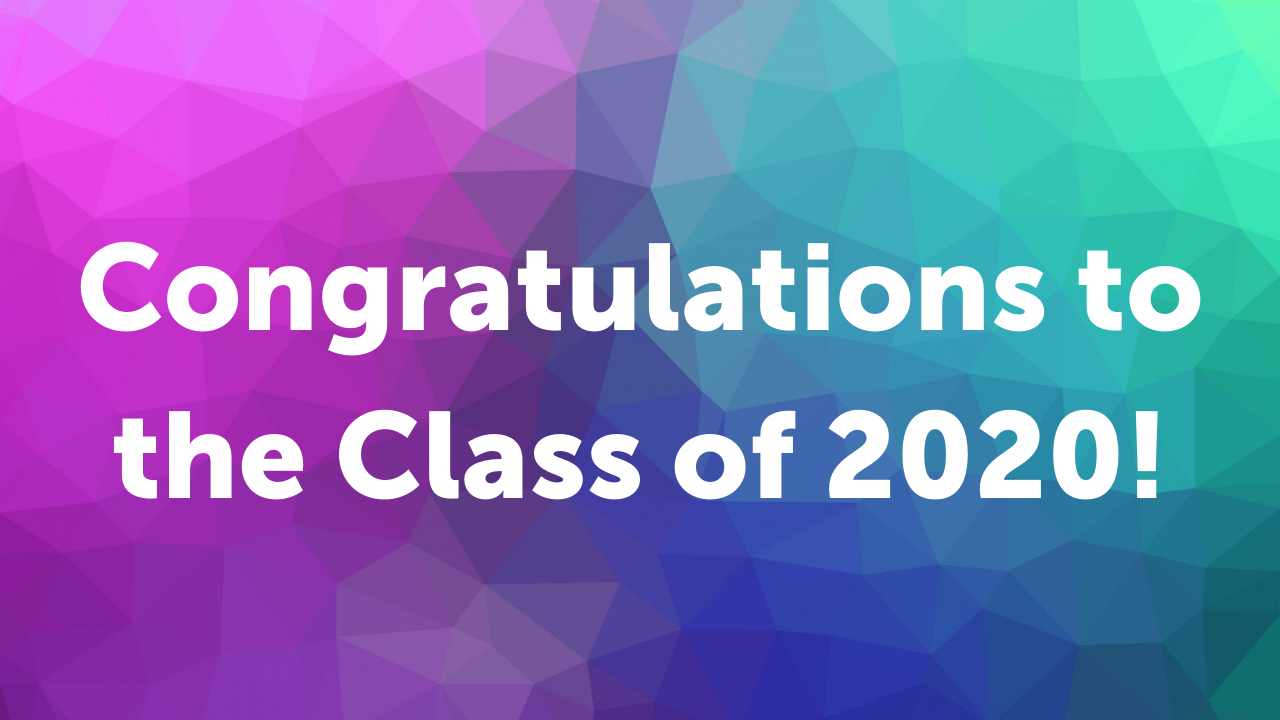 Live Conferment on Facebook Life
On May 14, 2020, President of Manor College, Dr. Jonathan Peri and Vice President of Academic Affairs and Provost, Marc Minnick, conferred degrees for the Class of 2020 on Facebook Live.  Over 2,500 people engaged with the video to congratulate the Class of 2020. 
Congratulatory Lawn Signs
Various members of the faculty and staff at Manor will be delivering congratulatory lawn signs to all graduates soon! Allison Mootz, Vice President and Dean of Student Affairs, Kelly Peiffer, Vice President of Marketing Communications and Advancement and Marc Minnick, Provost and Vice President of Academic Affairs, will be delivering lawn signs to the bachelor's degree graduates in the near future. 
Graduation Packages 
Each graduate received a package in the mail with branded Manor College chocolate from Michael Mootz Candies (yum!) and a special letter from Dean Mootz. The students who graduated with their Bachelors Degree, a first in Manor's 73-year-history, received a full package from President Peri that included a commemorative ceramic plate, mug, t-shirt and personalized letter. 
Best Wishes 
We reached out to various members of the Manor community and encouraged them to submit positive messages to the graduates. Over 40 messages were received! The messages can be viewed here. 
Video
Lastly, various members of the Manor's faculty, staff and administration submitted messages of congratulations to the graduates. All the messages were compiled into this video and shared with the students
"I loved how President Peri and Dr. Minnick conferred the degrees because it shows us hope. The graduation video was great and I loved seeing all the professors and other staff members come together—it made me feel proud to be a Blue Jay.," said Kayla Armstrong, a 2020 graduate. 
The College plans to formally honor the Class of 2020 in a ceremony on Saturday, October 10, 2020. There is more information about the ceremony here. 
Congratulations to the Class of 2020!