Manor College Professor's Talents Extend Beyond the Classroom
Whether it's through decades as an orthodontist or in one of several artforms, Manor College's
Dr. Jim Bond, Orthodontic Instructor, finds ways to utilize his best asset – his hands.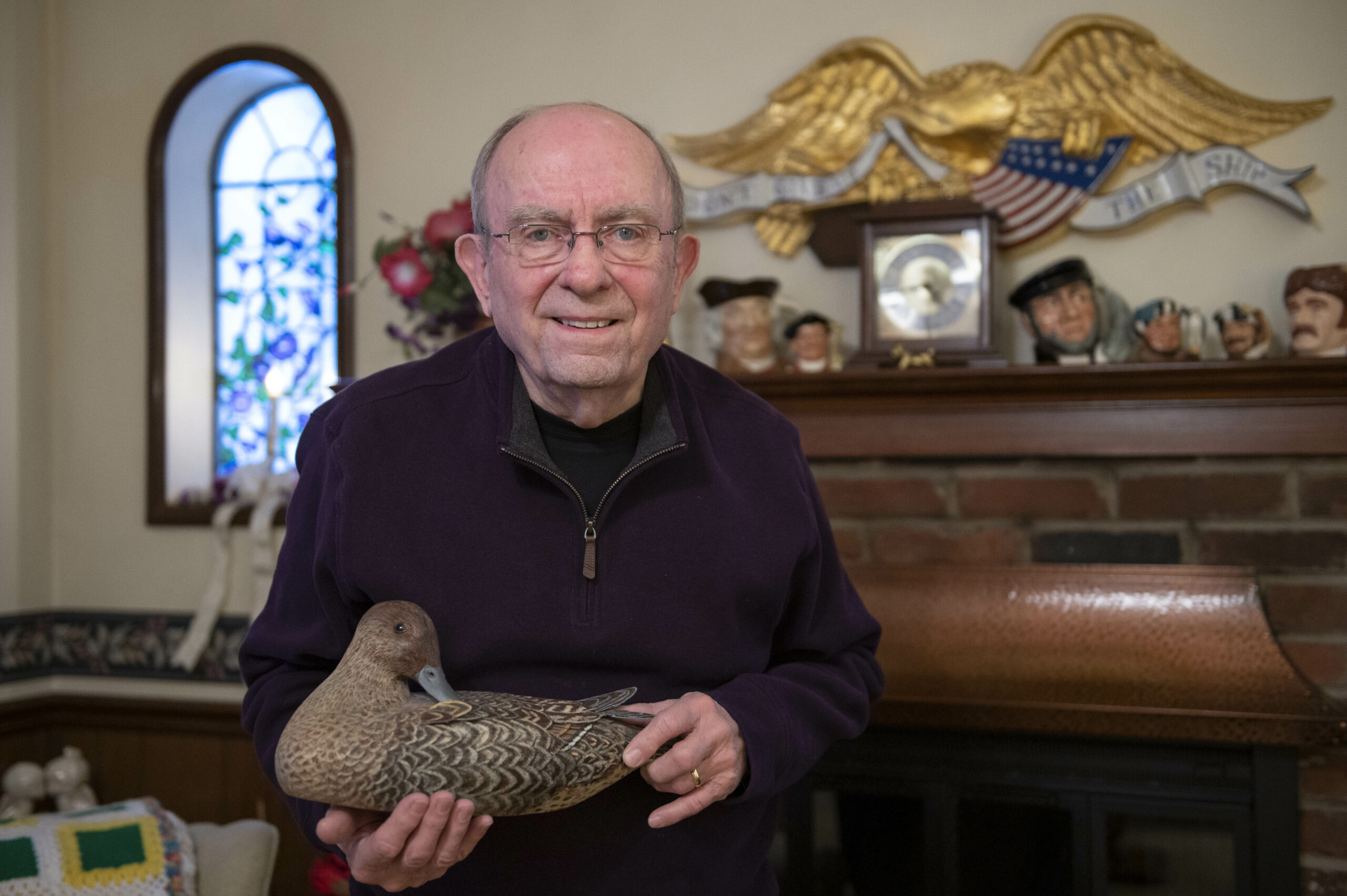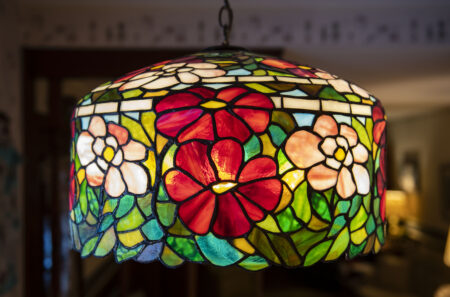 A dentist's most important tools lie in their own hands. With hours spent working in a small space crafting braces or fixing cavities requires a special level of fine motor skills. 
With six decades of experience in the business, Dr. Jim Bond has worked with thousands of patients, mastering the skills needed to create the best result. But in his spare time, he's using his prowess in a different medium – art. 
He's spent hours on his artwork, whether it's carving each barb in the feather of a decoy duck, placing a minuscule piece of colored glass in a stained glass lamp or playing the notes of a saxophone solo. 
"I like to stay active," Dr. Jim Bond said. "I have an enthusiasm for trying new things. It's definitely a stress reliever, for sure." 
Dr. Bond began playing music as a kid. He bought a Selmer saxophone during his freshman year of college and plays it to this day in a handful of local bands across the area. 
As for his artwork, Dr. Bond picked up painting with acrylics first while a student at Harvard. That love of art expanded into other mediums over the years. There was the 2,000 piece stained glass lamp that he made for his living room, the wood-carved eagle that sits above his fireplace, the wine cabinet he made for his daughter or the set of decoy ducks he hand-carved over a period of months. 
"I tend to get into things in streaks," Dr. Bond said with a laugh. "I get really into it, then I find something else interesting and dive into that." 
***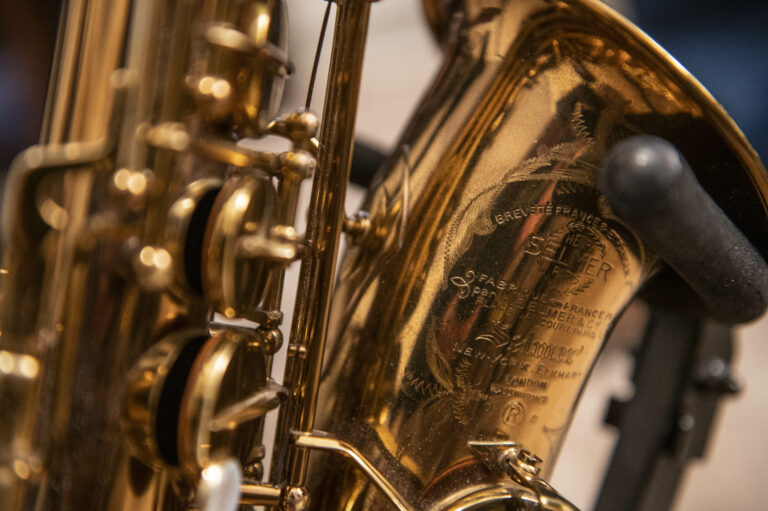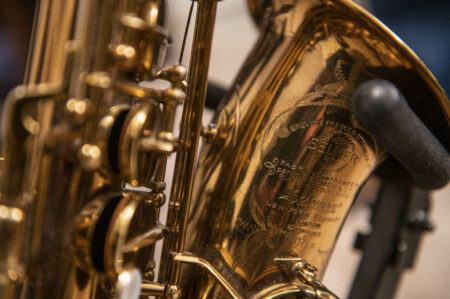 Every Tuesday, Dr. Bond can be found sharing his decades worth of experience with Expanded Functions Dental Assisting students at Manor College. 
Dr. Bond taught classes several times over his career at different institutions, but gave it up after things got hectic balancing his practice and teaching. After decades with his own practice in Bucks County, Dr. Bond retired in 2008, but soon realized he missed working.
"When I first retired, I didn't have music and I was no longer a practicing orthodontist," Dr. Bond said. "I kept thinking, 'What am I?' I really missed treating patients."
After he retired in 2008, Dr. Bond received a call from a friend who was a professor at Manor College. The following year, Dr. Bond accepted a position with the institution. 
"The best aspect of Manor is how fun these classes are  and the ability to get to know the students on a first name basis," Dr. Bond says. "I've just been in love with the institution."
What stands out about his teaching is his attention to detail, a discipline that stands out in both his professional and personal lives, said Jaime Simpson, the Director of EFDA and Program Director of the Dental Health Center at Manor College.
"Dr. Bond stresses and expects attention to detail with students, especially in a clinical learning environment," Simpson said. "He hopes this resonates with students and prepares our EFDA students to raise the bar and give more than just the standard of care."
As a teacher, Dr. Bond isn't about reliving the glory days of orthodontics. He's happy that technology grew over the years where he doesn't have to solder brackets for braces, or hand bend an archwire. He wants to give students an authentic experience working with patients.
"What I enjoy is seeing students come in as, 'I don't know what I'm doing here' freshman, then seeing what they pick up and gain the confidence in themselves," Dr. Bond said. "There's a feeling that maybe you've contributed to their futures, that's what I love the most."
Read more:
Learn more about Manor College: