Manor College Announces Fall 2022 Dean's List
The students listed earned a 3.5 GPA or higher and earned a minimum of 12 credits during the semester.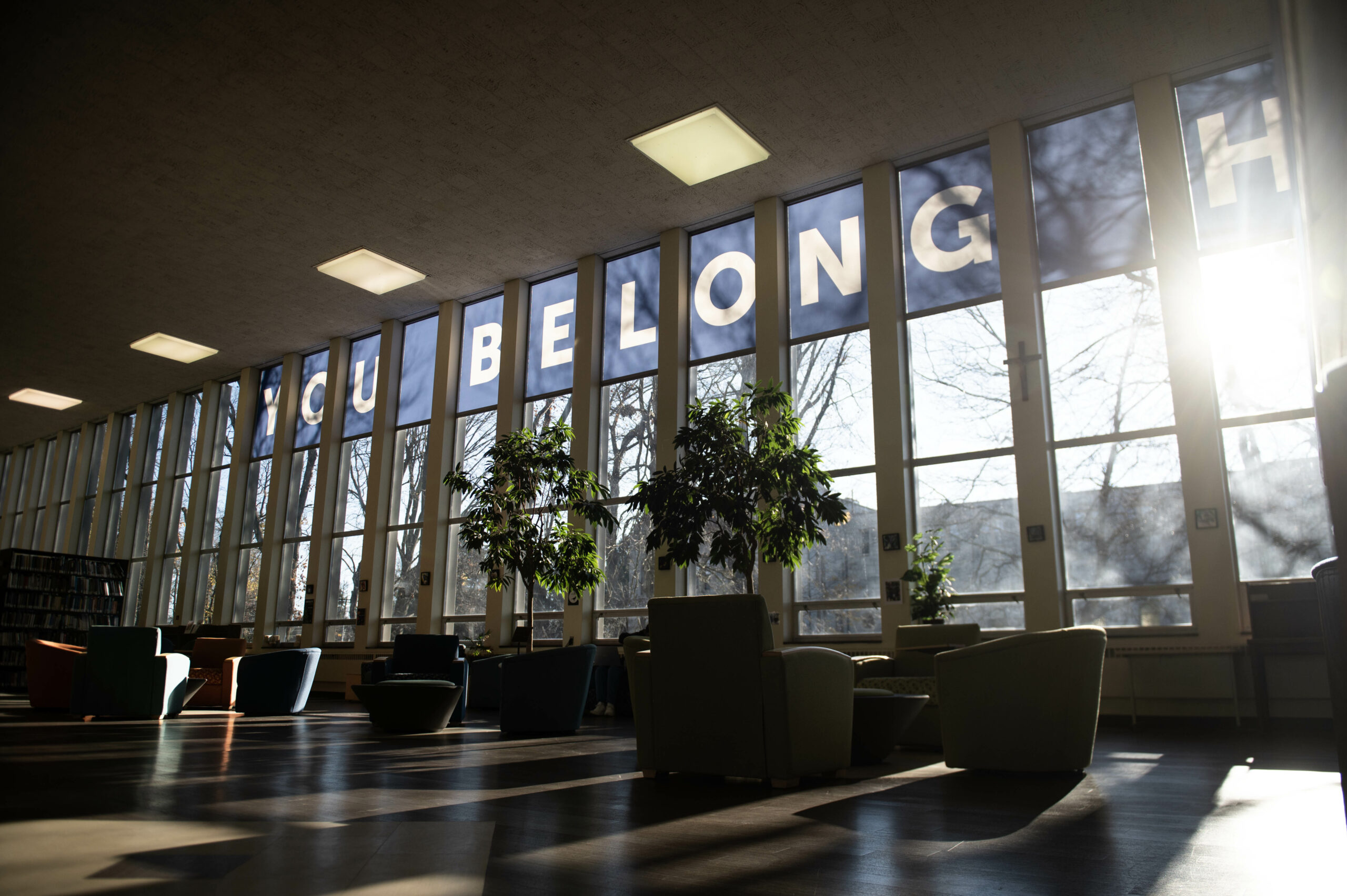 Manor College is proud to announce the students who made the Dean's List for the Fall 2022 semester. 
In order to make the Dean's List, a student at Manor must carry a minimum of 12 academic credits per semester. They must be full time and earn a minimum of 12 credits with a semester GPA of 3.5 or higher to eligible. 
The full list of students on the Fall '22 Dean's List include. 
Natalia Abulashvili, Dental Hygiene (Philadelphia)
Ayobami Adejumo, Computer and Information Systems (Philadelphia)
Alexis Alsevido, Public Policy (North Wales)
Joel Antoine, Computer and Information Systems (Philadelphia)
Khrystyna Arabchuk, Pre-Nursing (Huntingdon Valley)
Sabrina Augustin, Pre-Nursing (Philadelphia)
Abubakarr Bangura, Healthcare Management (Philadelphia)
Lauren Beck, Veterinary Technology (Philadelphia)
Ilhan Bektas, EFDA (Levittown)
Bailey Bernard, Veterinary Technology (Philadelphia)
Ashley Bolduc, Liberal Arts (Lansdale)
Tawnee Braxton-Ligget, Allied Health (Philadelphia)
Diamond Brown, Criminal Justice (Philadelphia)
Qadirah Brown, Allied Health (Philadelphia)
Emily Capece, Veterinary Technology (Philadelphia)
Anthony Caristo, Criminal Justice (Abington)
Colenty Jean Chrispin, Liberal Arts (Philadelphia)
Christopher Colella, Sport Management (Philadelphia)
Hope Crowl, Veterinary Practice Management (Oxford)
Margherita D'Ottavi, Veterinary Technology (Wynnewood)
Stephen Defrancis, Computer and Information Systems (Glenside)
Jordan Delmont, EFDA (Philadelphia)
Kader Dembele, Computer and Information Systems (Philadelphia)
Shawn Dempster, Criminal Justice (Philadelphia)
Cheikh Diagne, Sport and Recreational Management (Philadelphia)
Adriana DiPasquale, Dental Hygiene (Philadelphia)
Jocelyn DiPinto, EFDA (Philadelphia)
Keith Donofrio, Business Analytics (Philadelphia)
Jessie Dupre, Criminal Justice (Philadelphia)
Inas Eiyadeh, Health Care Administration (Philadelphia)
Amelia Everett, EFDA (Willow Grove)
Sonny Feng, Veterinary Technology (Philadelphia)
Sugel Fernandez Ortiz, Allied Health (Philadelphia)
Kaylyn Flanagan, Public Policy (Philadelphia)
Edward Fortescue Jr., Sport Management (Blue Bell)
Joderlie Francois, Liberal Arts (Philadelphia)
Sean Geiger, Business (Southampton)
Damaris Gonzalez, Veterinary Technology (Philadelphia)
Tatiyana Gorbovets, Dental Hygiene (Philadelphia)
Sarah Hawthorn, Veterinary Technology (Hatboro)
Sarah Herbert, Health Care Administration (Philadelphia)
Aiden Holman, Early Childhood Education (Hamilton, NJ)
Samuel Joseph, Business Administration (Philadelphia)
Lilianna Judge, Veterinary Technology (Levittown)
Sylvania Juste, Liberal Arts (Philadelphia)
Madalyn Kerr, Liberal Studies (Elkins Park)
James Kirn, Dental Hygiene (Philadelphia)
Daria Kozhanova, Allied Health (Philadelphia)
Anastasiia Kriner, Allied Health (Southampton)
Jennifer Krivda, Liberal Arts (Newtown)
Victoria Loftlin, Public Policy (Philadelphia)
Caitlin Logan, Liberal Arts (Philadelphia)
John Lopez-Aparicio, Veterinary Technology (Pennington, NJ)
Hayden Lumadue, Computer and Information Systems (Hatboro)
Cassie Lynch, Veterinary Technology (Jenkintown)
Bria Mack, Veterinary Technology (Philadelphia)
Reham Mahrous, Business (Philadelphia)
Beighley Majewski, Child Care Administration (Philadelphia)
Katie Mastrocola, Veterinary Technology (Edison, NJ)
Isabela McGillis, Veterinary Technology (Huntingdon Valley)
Reilly McGowan, Criminal Justice (Philadelphia)
Aileen McLeod, Pre-Nursing (Langhorne)
Neysha Medina, Dental Hygiene (Philadelphia)
Kelvin Mejia, Business Analytics (Philadelphia)
Adriana Melendez, Allied Health (Philadelphia)
Vladislava Melnichuk, Computer and Information Systems (Philadelphia)
Gisselle Mendiola, Dental Hygiene (Bristol)
Kaydence Mooney, Allied Health (Philadelphia)
Sophia Moucheyde, Allied Health (Morrisville)
Wayne Nembhard, Computer and Information Systems (Philadelphia)
Jonathan Nemo, Healthcare Management (Philadelphia)
Zoe Nomer, Psychology (Stafford, Va.)
Gladys Padilla, Business (Philadelphia)
Alexis Palacio, Dental Hygiene (Philadelphia)
Zoma Qurashi, Health Services (Philadelphia)
Alexandra Raglan, Child Development (Langhorne)
Hailey Ramirez, Criminal Justice (Philadelphia)
Fred Ransom, Sport Management (Philadelphia)
Rosemerry Rathod, Pre-Nursing (Philadelphia)
Abigail Reichley, Veterinary Technology (Green Lane)
Brooke Robertson, Allied Health (Jamison)
Yenitzia Rodriguez, Criminal Justice (Philadelphia)
Yaciry Rondon, Veterinary Technology (Philadelphia)
Camdyn Rusek, Computer and Information Systems (Kingsley)
Wandell Scott, Health Care Administration (Philadelphia)
Marcus Simpson, Liberal Arts (Rydal)
Kylee Smithers, Veterinary Technology (Philadelphia)
Kassandra Stone, Interdisciplinary (Chalfont)
Brooke Strassle, Child Development (Jenkintown)
Anastasiia Sumin, Dental Hygiene (Horsham)
Coralis Tejeda, EFDA (Hazelton)
Lacey Thompson, Dental Hygiene (Philadelphia)
Alexa Thompson, Pre-Nursing (Philadelphia)
Jacob Torres, Sport Management (Mays Landing, NJ)
Michael Varallo, Sport Management (Philadelphia)
Danielle Vera, Juvenile Justice (Elkins Park)
Alivea Weiss, Veterinary Technology (Sinking Spring)
Armani Williams, Psychology (Bristol)
Lauryn Wissman, Interdisciplinary (Philadelphia)
Angela Wong, EFDA (Philadelphia)
Lily Zhen, Veterinary Technology (Philadelphia)