Why I Give to Manor College: Lisa Marie Lee '20
Lisa Marie Lee '20 says Manor College professors were committed to helping her become successful at school and in life.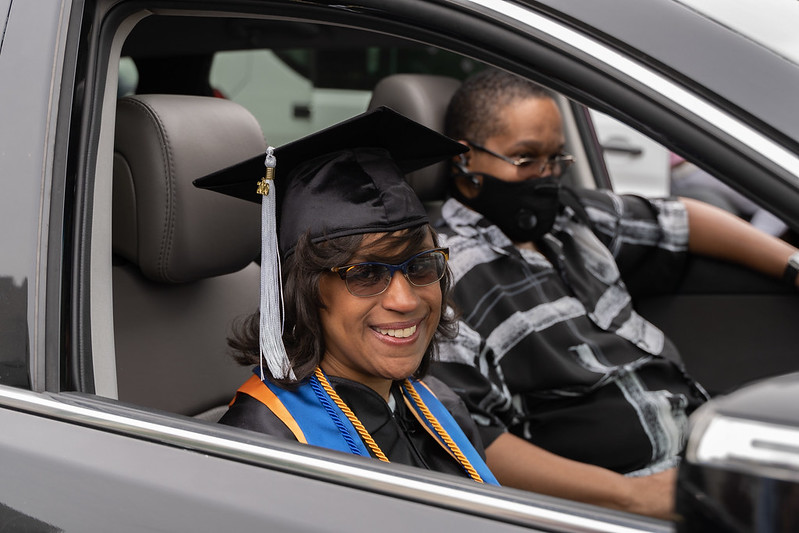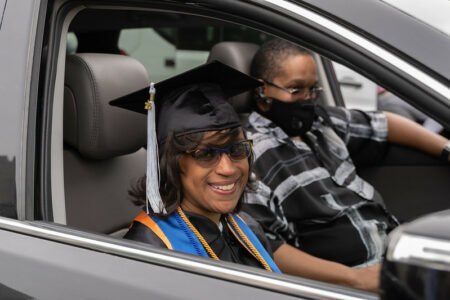 Lisa Marie Lee '20, proves that lifelong learning and persistent striving for improvement go hand in hand. 
Lisa had already received her degree years earlier and was working in the education industry. But she wanted to achieve more with her life and pursue her goal of becoming a paralegal. She attended a lecture where Professor Mary Sims was discussing the aspects of business law and various rewarding career opportunities within the legal field. 
Lisa never forgot about Professor Sims' passion for teaching and practicing law which inspired her to return to learning at Manor College. Lisa received her Post-Baccalaureate Certificate in Paralegal Studies earning a 4.0 GPA and attended the first drive-in graduation ceremony.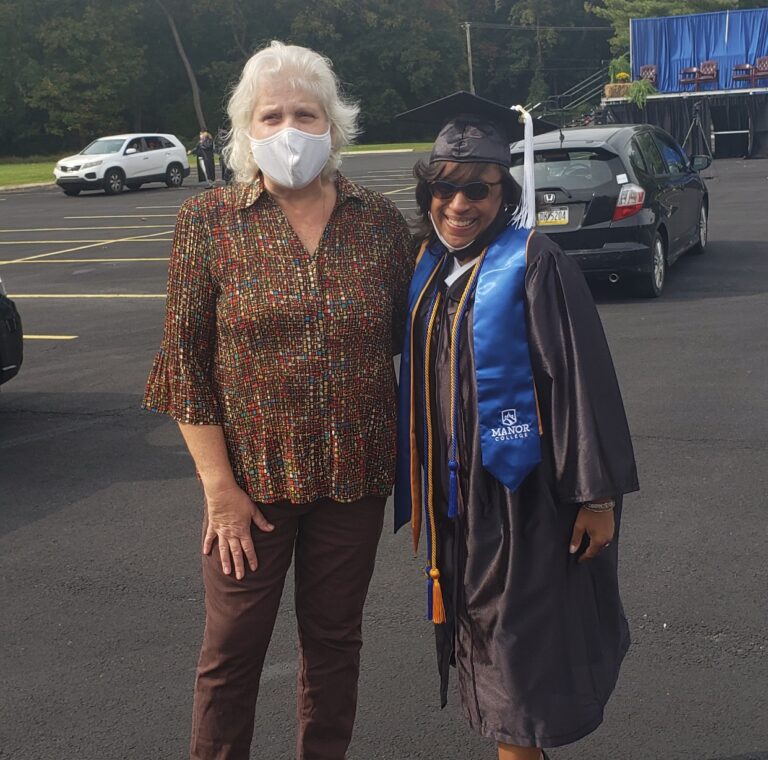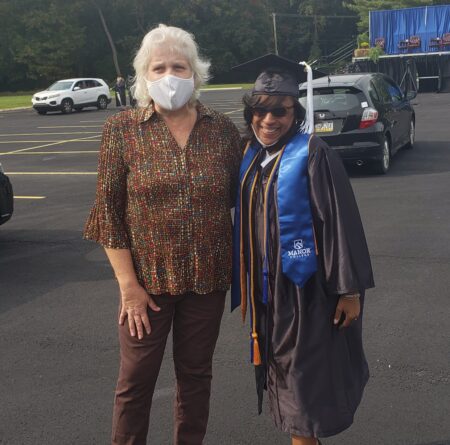 "It was quite unique and special," she recalls. "Leslie Turner's presentation was moving, and it was good to celebrate our achievement as a class." 
She has successfully changed careers and works for an estate attorney now. 
"It's different being an adult learner and returning to college a second time," Lisa said.
Lisa credits her professors at Manor for helping her through the tough times. That's why she's donated to the institution since her graduation.
"Manor College's professors are there for you and committed to helping you become successful at school and life in general," she says. "With the pandemic, it was that much more of a challenge, but the faculty got me through. Stay prayerful, never give up on your dreams, and make the investment of time to better yourself."
Read more:
Why I Give to Manor College: Danette Reid
Manor College 75 | Gina Burke '82 Embodies Entrepreneurial Spirit
Manor College 75 | Manor Matches with the Penkalskyj's
Learn more:
Schedule a visit to Manor College