About the Honorees and Event MC

Honorees
---
Rev. Dr. Lorina Marshall-Blake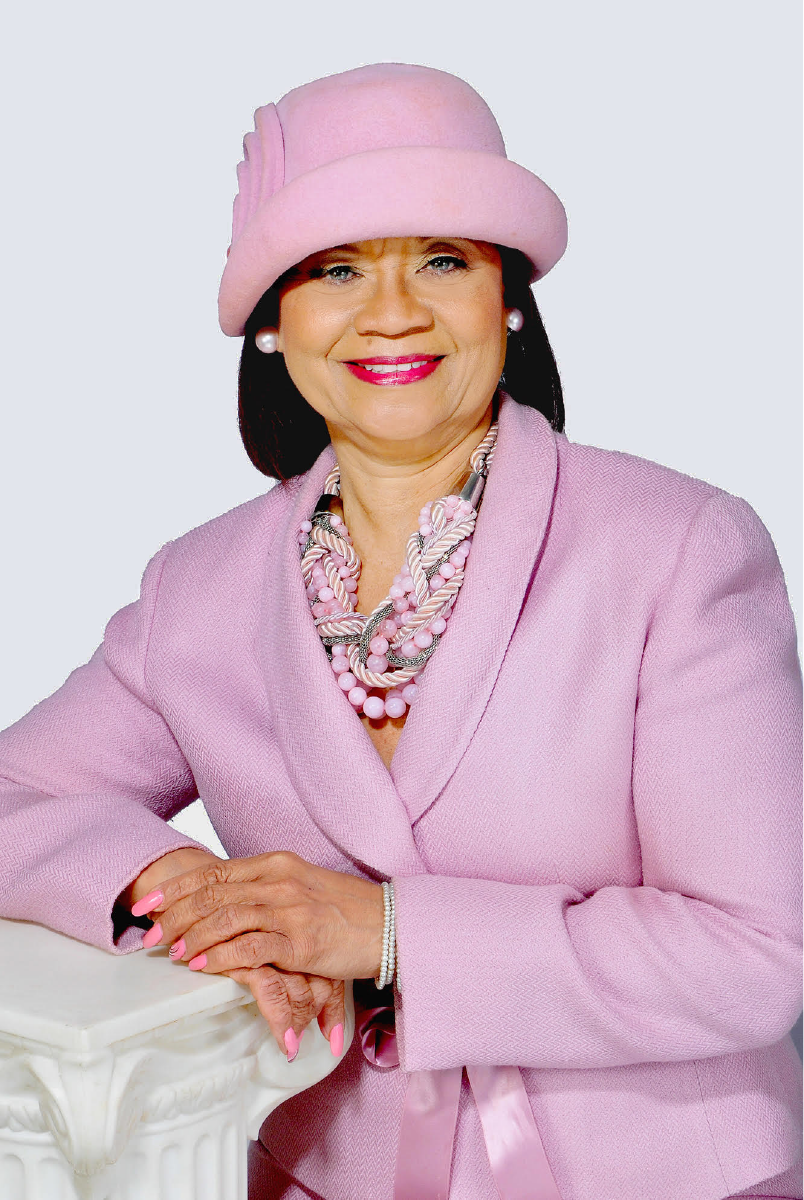 Dr. Lorina Marshall-Blake is the president of the Independence Blue Cross Foundation (the Foundation), a charitable, private foundation founded in 2011, and also the vice president of community affairs at Independence Blue Cross.
In her role with the Foundation, she leads strategic, programmatic, and operational efforts to fulfill the Foundation's mission to lead sustainable solutions that improve the health and wellness of the community. Under her leadership, the Foundation has established itself as a collaborator, innovator, and thought leader in addressing emerging health needs in southeastern Pennsylvania.
As the vice president of community affairs, Marshall-Blake develops and manages relationships with community partners to advance Independence's social mission efforts.
Dr. Marshall-Blake is passionate about giving back to the community. She is involved with more than 30 professional and civic organizations, including the Anti-Defamation League and the United Negro College Fund, and is the former president of Alpha Kappa Alpha Sorority, Inc., Omega Omega Chapter. She is also an associate minister at the Vine Memorial Baptist Church in Philadelphia.
Currently, she also serves on more than 25 non-profit boards and committees including the Blue Cross Blue Shield Association — Corporate Responsibility Committee, The Chamber of Commerce of Greater Philadelphia's Paradigm Award & Scholarship Committee, the Urban Affairs Coalition, and the Urban League of Philadelphia. Marshall-Blake also serves on Drexel University's College of Nursing and Health Professions Executive Advisory Council and Rutgers School of Nursing — Camden Dean's Leadership Circle. She is also an Honorary Fellow of the American Academy of Nursing and was appointed to the National Advisory Council on Nursing Education and Practice.
---
Independence Blue Cross Foundation


Founded in 2011, the Independence Blue Cross Foundation was created to enable the region's nonprofits to address health disparities, improve access to care in underserved communities, and serve our neighbors in need. In 2022, the Foundation gave nearly $70M in grants to nonprofits in our region.
The Foundation has always helped the regional nonprofit community, and the Manor College Dental Center has been honored to partner with them as well. The Foundation provided even more support during the pandemic. It was a time of uncertainty for all of us. We were unsure of how to meet the demands of the pandemic, and we were concerned with the impact of Covid on our program. 
There were a lot of decisions for the college to make, plenty of adjustments to be maneuvered, and we turned to the Independence Blue Cross Foundation for help. They were both there for us with not only financial support but expertise as well. We are forever grateful for their guidance and assistance. 
The Foundation acts as a leading voice in addressing the greatest challenges facing our region and our nation. We connect research, programs, and policy to advance health equity. We innovate to change policies and practices that impede good health. We collaborate with stakeholders in government, health care, higher education, the nonprofit sector, and philanthropy to meet the needs of diverse communities. We lead strategic and sustainable initiatives that positively impact the health of all people.
---
Event MC
---
Tracy Davidson, NBC10 Anchor
11-time Emmy Award-winning journalist Tracy Davidson has been connecting with people, both through her position as a news-anchor and as a highly coveted resilience speaker, including a TedX focused on the price of digital distraction. Tracy bravely reveals her own life experiences and shares research-based skills which have enabled her to overcome formidable challenges from childhood and empowered her to serve others with information and empathy.