Manor College's Statement of Concern for Ukraine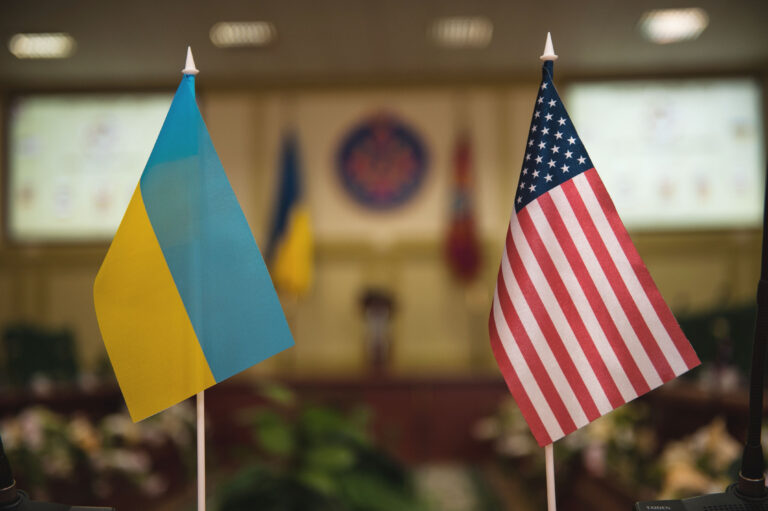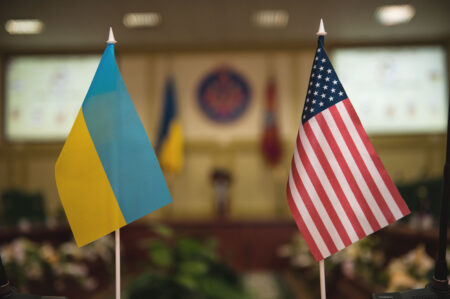 Manor College's Statement of Concern for Ukraine – January 20, 2022
Dear Manor Community,
Manor College was formed in the Ukrainian tradition of community, hospitality, and a global vision of humanity set forth by the Sisters of St. Basil the Great. The mounting Russian forces on Ukraine's border have the community throughout Manor College very concerned for the safety and well-being of families and individuals in Ukraine as well as the peoples of all of Eastern Europe. We understand sanctions are being considered to dissuade Russia's leadership from what appears to be an imminent, large-scale invasion of Ukraine. Although we see the wisdom in responsive transactional diplomacy, it is imperative that the United States stand firm in communicating and enforcing its resolve to protect the sovereignty and integrity of Ukraine.
The entire leadership team of Manor College joins more than 60,000 Ukrainian-American neighbors in the Greater Philadelphia region and more than one million Americans who identify as Ukrainian to voice our serious concerns. In unity, we offer our support and services toward bringing resolution and peace to the region in a framework that ensures the freedom and self-determination of all people. This is a time of year when we celebrate peace on earth and good will toward all, and we pray this sentiment is present to create long-lasting accords. Manor College has always been supportive of Ukraine's sovereignty, independence, and territorial integrity. Such is guaranteed under international law. We encourage you and all our elected officials to promote the commitment to worldwide harmony that is essential to restore order, protect innocent lives, and stand with truth against aggression.
The Sisters of St. Basil the Great is one of the most historic orders of nuns who remain active today, and Manor College is one of the most prominent epicenters in Ukrainian-American culture, particularly in light of the fact that Manor is the only accredited post-secondary institution founded by Ukrainians in America, and serving all peoples. With world leaders both visiting the campus and taking part in our Ukraine Dialogue Speakers Series, Manor is uniquely positioned to host consensus-building conferences and peace talks here on our Philadelphia regional campus. Among these dignitaries has been Four Star General Wesley Clark (Ret.), U.S. Congressman Joe Hoeffel (Ret.), Ambassador Oksana Markarova, Minister Natalie Jaresko, Congresswoman Marcy Kaptur, Congressman Brian Fitzpatrick, and the First Ambassador of the U.S to Ukraine, Hon. Roman Popadiuk (to name only a
few). We invite and recommend conferences begin as early as January 2022.
Please let us know how we can be of service as you dedicate time to guard a free, democratic Ukrainian nation and American ally. We know you understand that international affairs globally depend on a resolution against aggression toward Ukraine. We stand with you in promoting peace through deterrence.
Sincerely,




Jonathan Peri, PhD, JD
President, Manor College
On Behalf of Manor College Board of Trustees and Volunteer Leadership
---

Concern for the Basilian Sisters in Ukraine's Holy Trinity Province
The Sisters of St. Basil the Great provide the following message of concern for the order in Ukraine. There are 165 Basilian Sisters in Ukraine's Holy Trinity Province. The Basilians exist in the USA because of the brave Sister Missionaries who came from Ukraine to America to establish a Basilian Community in the USA to serve the Ukrainian Church and the people of God. It is because of the courageous determination of our foundresses that the USA Province and Manor College came into being. Manor College's unique contribution to the Commonwealth of Pennsylvania and beyond is remarkable and commendable.  Because of the dangerous situation in Ukraine, we Basilian Sisters in the USA hold a great concern for the safety of our Basilian Sisters in Ukraine.  We are equally concerned for a number of other religious communities in Ukraine.