Manor College to Host Community Screening of Baba Babee Skazala Documentary
This October 16, Manor College will host a free community screening of Baba Babee Skazala (Grandmother Told Grandmother), an award-winning documentary that brings to light the stories of what happened to Ukrainian children caught in the throes of WWII. The Manor screening of the documentary will be followed by a Q&A session with the director, Matej Silecky. Manor College is excited to host this event and help connect the larger local community to Ukrainian culture and history.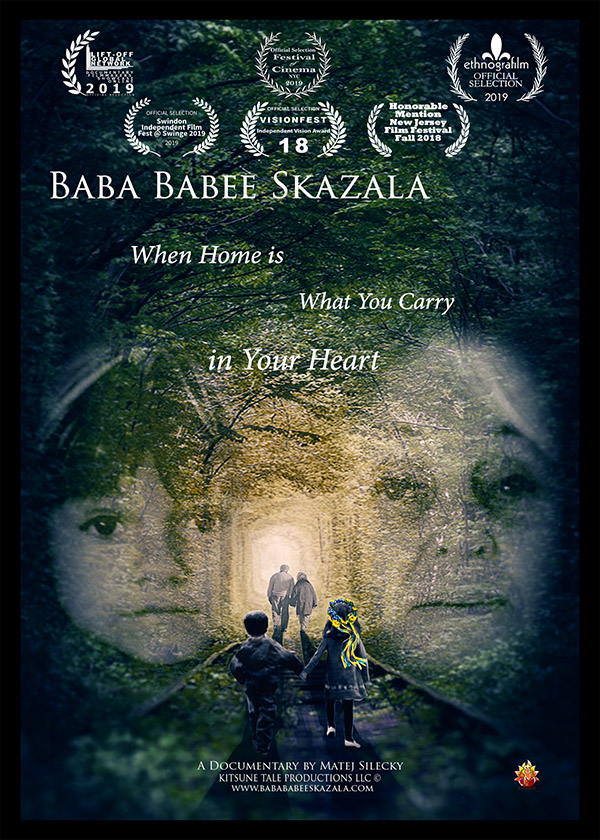 Baba Babee Skazala, a documentary film by first-time filmmaker, Matej Silecky, tells the little-known story of Ukrainian children torn from their homes in the crush between the Nazi and Soviet fronts in World War II. Spending their childhood as refugees in Europe, these inspiring individuals later immigrated to the United States, creating new homes and communities through their grit, faith and deep belief in the importance of preserving culture. 
This film is the culmination of over 35 oral history interviews uncovering the experiences of these survivors, and includes historical context commentary by renowned expert, Rutgers University professor, Dr. Alexander Motyl. It also includes previously unseen archival materials from the National Film Archives in Ukraine as well as material from the Harvard Ukrainian Research Institute collection.
Baba Babee Skazala premiered in Fall 2018, as an Official Selection of the 37th New Jersey International Film Festival, where it earned Honorable Mention, Documentary Feature. Since its festival premiere, Baba Babee Skazala was an Official Selection of VisionFest 2018, where it received the Independent Vision Award, Documentary Film, and of the Lift-Off Documentary Filmmaker Showcase Online 2019. The film's United Kingdom and Paris, France festival premieres were as Official Selections of the 2019 Swindon Independent Film Festival and the 2019 Ethnografilm Festival. Baba Babee Skazala will have its New York Festival Premiere in August 2019 as an Official Selection of the Festival of Cinema NYC. 
Date: Wednesday, Oct. 16, 2019
Time: 6pm reception, 6:30pm screening
Where: Manor College Basileiad Library
Cost: Free event, free parking!
Register Now