What a Difference a Day Makes
Manor College Raises Historical Amount During #GivingTuesdayNow Fundraiser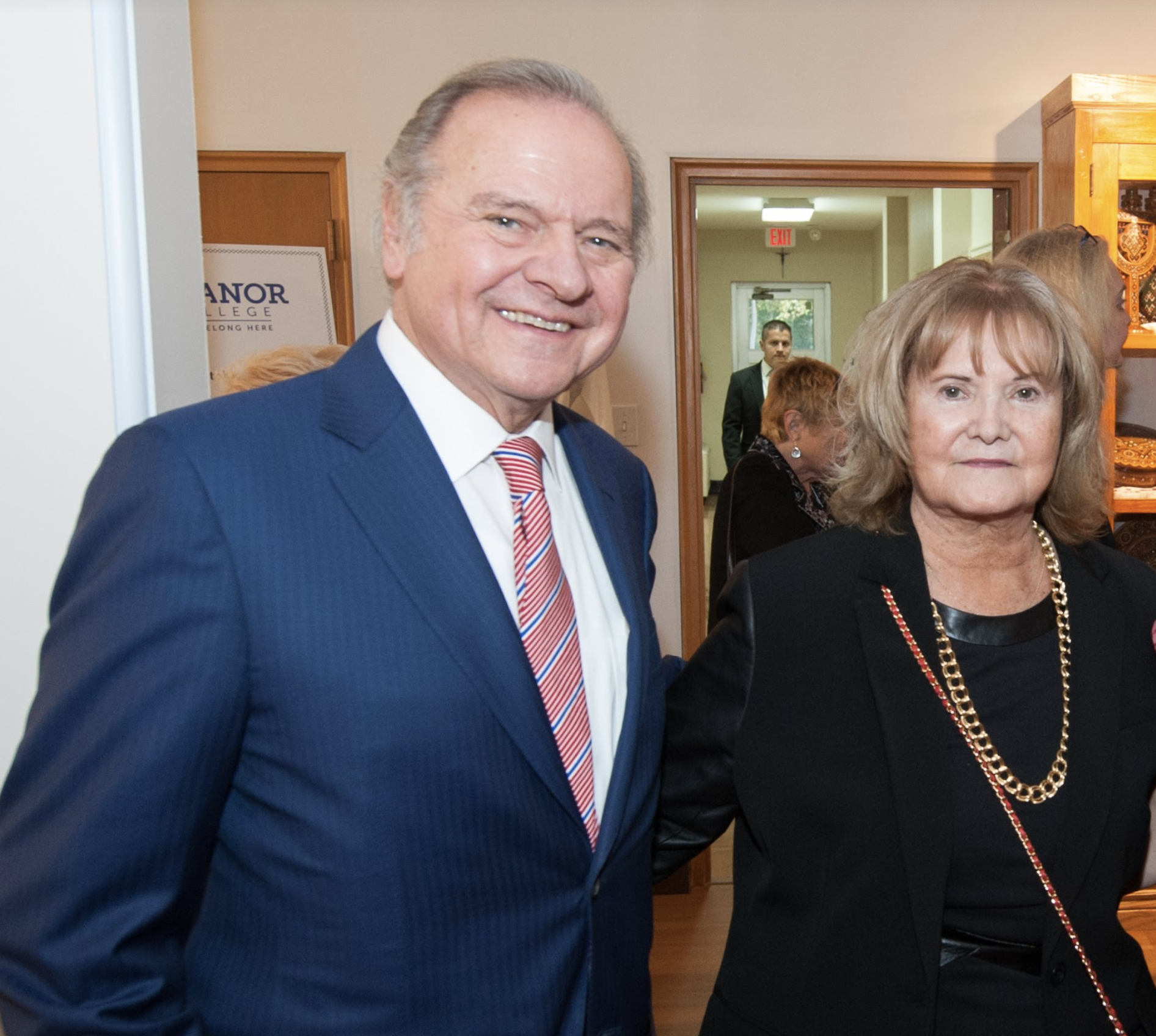 How can one day and one person make a difference? This is what Manor College asked in advance of the recent #GivingTuesdayNow campaign that took place earlier this month. An unbelievably supportive couple made a wonderful challenge grant to the institution, which hosts mostly first-generation college students at its campus right outside Philadelphia. 
"Of all the colleges, in all the states, in all of our nation, what's the likelihood that a board leader is working on a treatment for COVID-19?" asks Manor College President, Dr. Jonathan Peri. "Well…it's happening here at Manor College."
Leonard Mazur, who is currently Manor College's Chairman of its Board of Trustees' Ukrainian Community Committee, and Chairman of the Board's Nominating Committee, is working on a treatment with his company Citius Pharmaceuticals, and a collaborating organization, Novellus. Their work is in cell-reprogramming technology that will treat acute respiratory distress syndrome (ARDS) associated with Covid-19.
"We believe we have the key elements in place from a clinical design and manufacturing point of view to evaluate this novel cell therapy approach to deal with the current pandemic," said Myron Holubiak, Chief Executive Officer of Citius. "ARDS is a very serious complication for many patients suffering from COVID-19 and is believed to account for about 80% of the deaths in ventilated patients. There is no proven or FDA-approved treatment for it, other than oxygen therapy, including the use of mechanical ventilation, and fluid management. We look forward to our FDA discussions and are excited to be at the cusp of what could be a novel and effective therapy for ARDS."
Dr. Peri and Leonard speak often about the leadership of Manor College. Recently, Leonard shared how a huge bald eagle landed in a tree right outside of his window.  It had been the first time Mazur had ever seen one so close up and so near his home.  What are the chances, that when our nation needs it most, the most majestic national symbol of leadership would perch just outside his door?
"Leonard and his wife Helena both know how important finding a cure to COVID-19 is to our families and to the world," says Dr. Peri. "They also know Manor College needs to keep educating the leaders of tomorrow to soar into their communities and handle crises like these in the future." Together, the Mazurs encouraged gifts to Manor College. And their hope was their gift of $10,000 would be matched by the community. 
The institution gave themselves one month to match that generosity. 
However, it only took one day!
Kelly Peiffer, VP of Marketing Communications and Advancement for Manor College, said, "We could not believe how the donations came in! In just a day, we raised nearly $11,000. That funding will help support our students who are struggling during this health crisis. One day, and one especially generous couple, made an incredible difference."
The good news continues. This year Manor College honored more than 100 students as degrees were conferred online. A graduation ceremony was postponed until October 22. "We couldn't have asked for better supporters," says Dr. Peri, "and we know the students felt their encouragement as they worked diligently to end this semester strong. We call it #ManorStrong."