Veterinary Technology Students
Clubs and Activities
Vet Tech Club – SCNAVTA
The Student Chapter of the North American Veterinary Technician Association or SCNAVTA is an active professional association. Students are urged to participate in the numerous events scheduled throughout the year. Events include dog washes, horseback riding trips, participation in numerous fundraisers for rescue organizations and collection drives for animals in need.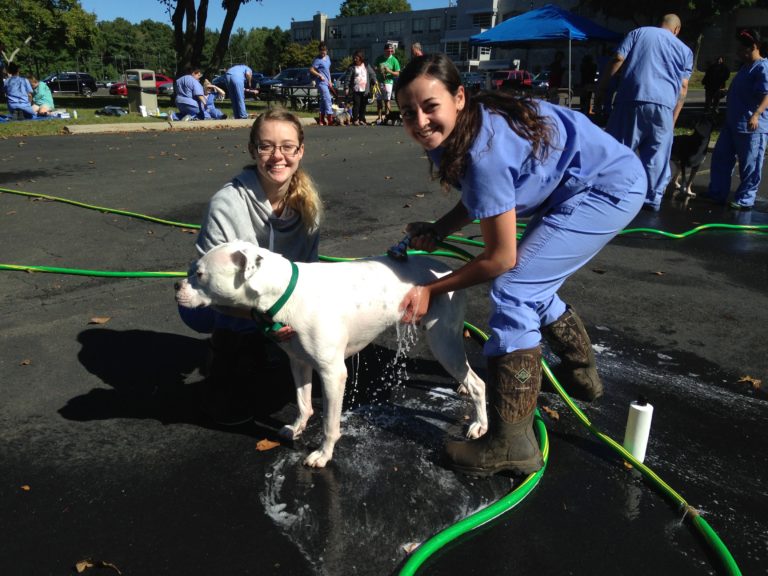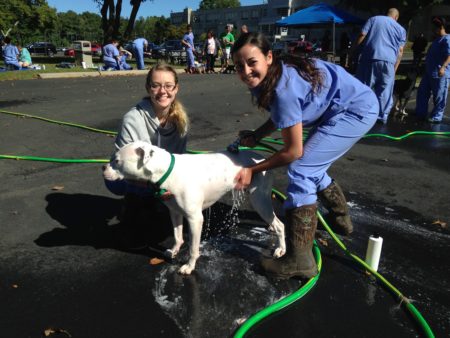 Horse Care Team
The Horse Care Team is a volunteer, student-run organization that cares for horses at the Motherhouse barn adjacent to the College. The primary responsibility of the Horse Care Team is to provide consistent, excellent care to the horses. Secondary responsibilities include the maintenance of the medical records, the barn and classroom facilities and maintaining regular communication with other Team members via an e-mail list. Students with leadership skills may be interested in serving as the Team Captain who works directly with Dr. Joanna Bassert, Director and Professor of the Program of Veterinary Technology to prepare the monthly shift schedule, arrange delivery of supplies and assist in providing instruction in equine husbandry to new Team members.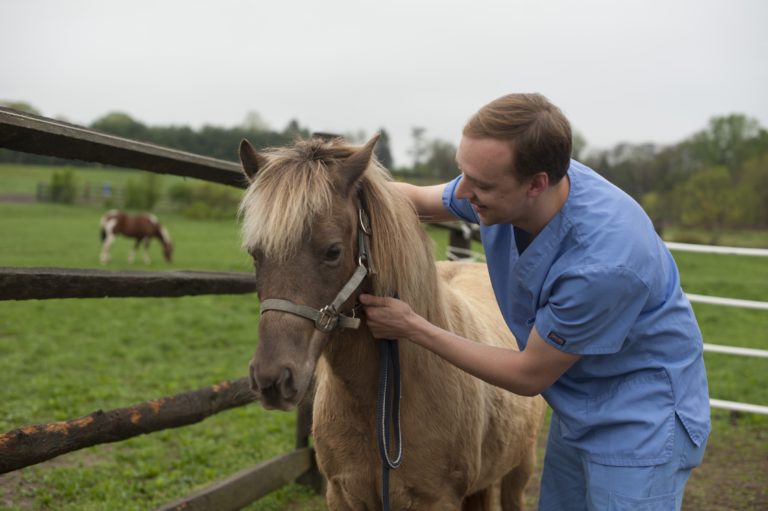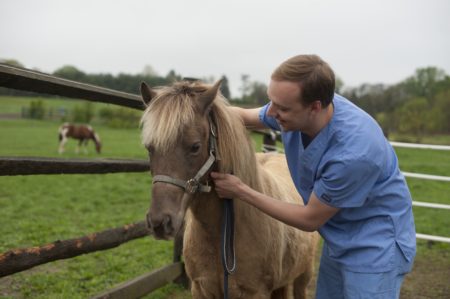 Prerequisites:
Students do not need prior experience working with horses. Individual and group training sessions with a Team leader will prepare new students for work in the barn. A completed Immunization and Health Insurance Requirements (IHIR) Form must be present in the student's file in the Veterinary Technology Office before the student is permitted to work with horses. Team leaders will confirm that this documentation is complete.  Students must read and verify having read the Horse Care Team Handbook, which is a comprehensive document that supports the Team in carrying out its duties.
Compensation:

The Horse Care Team is a volunteer organization. However, some students may be compensated for work in the barn via the work-study financial aid program.
Specific Duties:
Some specific Duties of Horse Care Team members include the following:
Provide clean water to the horses twice daily
Provide fresh hay and feed twice daily
Administer medication as directed
Groom the horses daily
Muck the stalls daily
Sweep the aisles twice daily
Muck out the under-barn daily
Drop hay and bedding weekly*
Remove cobwebs from stall areas and neighboring regions
*Specific weekly duties will be assigned to individual Team members
Sophomore Celebration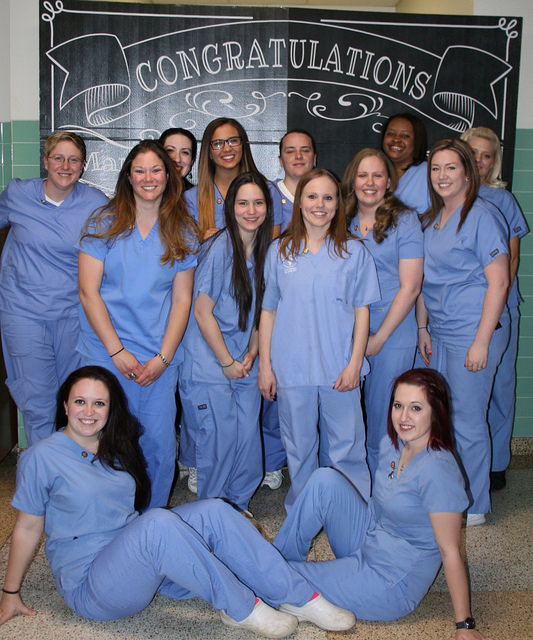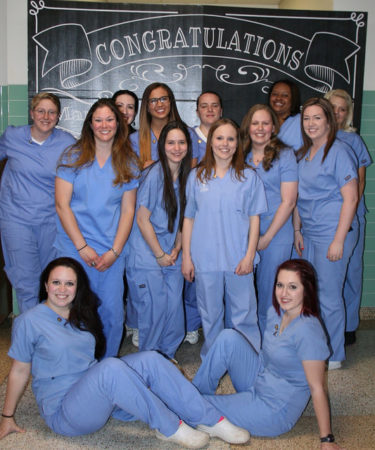 At Manor, the Celebration occurs in Spring of each year to honor students in the Veterinary Technology Program who are leaving campus to pursue externships. Sophomore Veterinary Technology students who have completed all of their course work, and who will be registering for the sophomore clinical externship, are eligible to participate in the ceremony.  Veterinary Technology faculty members also attend the event.  Click here to view more photos from previous ceremonies.
Click here to view the Student Handbook.