'Tis the Season at Manor College for Virtual Festivities
The holiday season may seem monumentally different this year, but the sense of holiday spirit is still found within the Manor College community. The College has been continuing traditions in a novel format this year. 
Giving Tuesday 
This year, the charity Manor College chose to support for Giving Tuesday was The Breathing Room Foundation, an organization that provides care and support to families affected by cancer by taking care of their most important needs. Members of the Manor community were able to view the Amazon Wish List for the foundation and send items directly to the organization. $2,000 in items were donated! Thomas Sims, Donor Relations Officer, stated, "Every Giving Tuesday, we look forward to supporting families in need. This year, we partnered with an organization that helps people the most in need. It was so good to see the Manor College community make this wish list fulfillment possible."
Student American Dental Hygienists' Club Toy Drive
The Student American Dental Hygienists' Club hosted a toy drive for children in need in the community. Dental Hygiene student and club member, Stacy Mulholland, stated, "I just kept thinking of all these children who may wake up for the first time this year without gifts from Santa." The drive has collected over 211 gifts so far.
12 Days of Manor Giveaways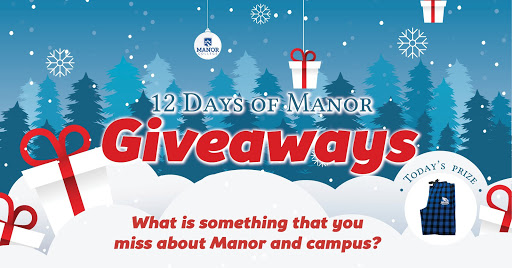 Each year, the Office of Marketing Communications at Manor College hosts a giveaway held on the Manor College Facebook page where members of the community answer the question and are entered to win the prize of the day. One of the daily questions that was asked was "What is your favorite thing about Manor College?" Kareena B, stated. "As an international student, Manor welcomed me with open arms. Everyone was warm and friendly. You never felt like you didn't belong because we were all one big family."
The giveaway is currently underway and not only fostering a spirit of togetherness and cheer, but this year Manor is giving away TWO prizes per day!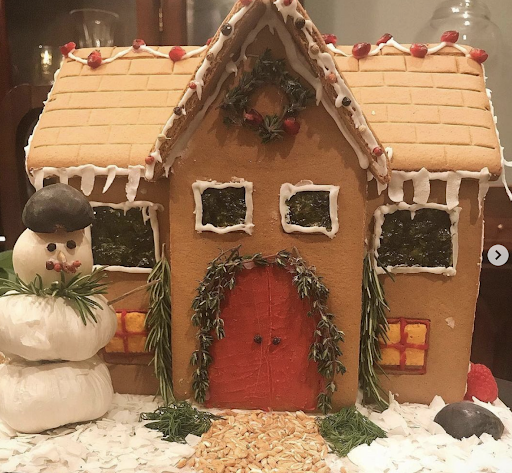 Week of Cheer For Faculty and Staff
Since the majority of Manor's faculty and staff members are working remotely, the College planned a virtual "Week of Cheer" for employees to have holiday related activities to do together! The week included quirky and virtual activities for the community to participate in, activities such as: Cookie Recipe Exchange, Live Zoom Holly Jolly Trivia, A Gingerbread House Making Night, and even Christmas Stories with Santa (you will want to check that one out). 
Holiday Greetings Video 
Lastly, faculty, staff, students and trustees submitted holiday greetings and messages of cheer that were collected and made into this video.