Alumni Spotlight: Brendan Gillespie '11
Brendan Gillespie '11 
Alumni Association Board Chair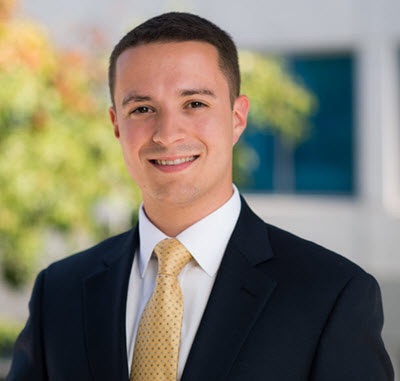 Brendan 
Gillespie
 is the Chairperson of Manor's newly reformed Alumni Association and graduated as the Valedictorian from the Class of 2011 with an Associate of Science degree in Accounting. Upon graduation from Manor, Brendan transferred to Saint Joseph's University where he received a Bachelor of Science degree in Accounting in 2013. After graduating from St. Joe's, 
Brendan
 spent two years working as an SAP Software Consultant for PricewaterhouseCoopers, serving clients across the globe.
Today, 
Brendan
 works for SAP America, the world's largest maker of business software, as a Pre-sales Solution Engineer. In this role, 
Brendan
 works with businesses to uncover opportunities for innovation and delivers demonstrations of the business value that SAP solutions provide.
Brendan

 notes, "I strongly believe that Manor got me to where I am today because Manor formed the foundation of confidence, professionalism, and academic success. This is why I think it is so important to give back to Manor, and I hope my fellow Manor Alumni who have their own great stories will join me." 
Give back to Manor like Brendan and become a Blue Jay Donor by clicking here