St. Nicholas' Feast Day: An Ukrainian Tradition Alive and Well at Manor College
Manor College will celebrate the feast of Saint Nicholas this Thursday, December 6, 2018. The liturgy, conducted by Monsignor Peter D. Waslo, will begin at 12:15 pm at the Mother of Perpetual Help Hall Chapel, and St. Nicholas will start making his rounds around 1pm, bringing treats to classrooms and offices around campus.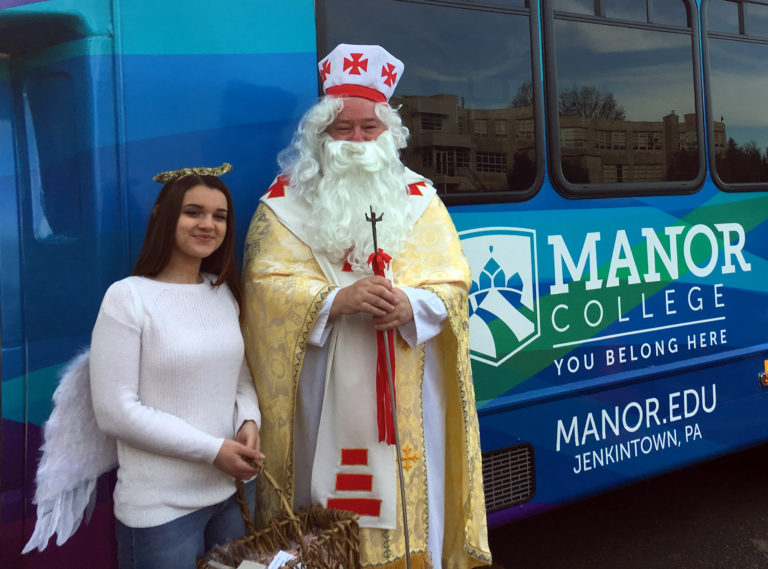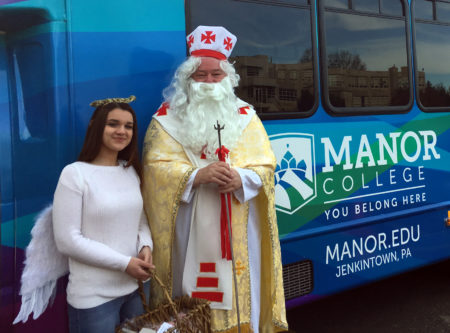 Celebrating the feast of Saint Nicholas has long been a tradition in Ukraine, where it is often called "the Magic Night." Children wait for St. Nicholas to place a present beneath their pillows as they sleep.
Chrystyna Prokopovych, curator of the Ukrainian Heritage Museum at Manor College, grew up in a Ukrainian-American household. Explains Prokopovych: "Waiting for St. Nicholas was the biggest thing as a child." Unlike in America, Ukrainians make a clear distinction between St. Nicholas and Santa Claus, and St. Nicholas' Feast Day is the traditional day of gifting in Ukrainian culture, rather than Christmas.
But who is St. Nicholas? Born in  270 A.D., he became the Bishop of Myra, legendary for his kindness and for leaving secret gifts for those in need. He was also an important Christian theological figure when it came to affirming that God the Son and God the Father are the same being. As the patron saint of children, merchants, brewers and more, St. Nicholas' legacy became more and more celebrated over the centuries.
At Manor College, the St. Nicholas tradition is kept alive each year, with faculty, staff and students all looking forward to the festive event—and the opportunity to get a look at St. Nicholas as he makes his rounds. What makes Manor's celebration unique? Monsignor Waslo explains that, due to its unique heritage, "Manor's probably the only college in the country that takes part [in the feast of St. Nicholas]. The Sisters started it way back, and kept it going as a tradition."
And as a tip from the Campus Ministry: the special buzzword for the day is "Homoousios." Figure out what it means and receive a gold coin from St. Nicholas!