Manor Student Receives Scholarship from Catholic Philopatrian Foundation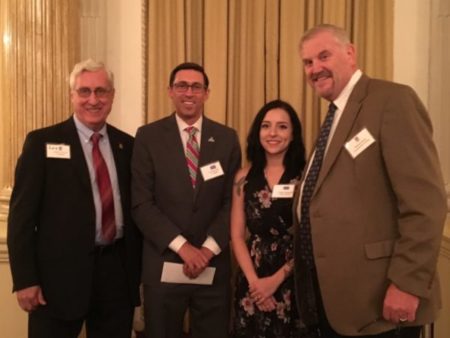 Vet Tech student Caitlin Homanick was honored as a scholarship recipient at the Catholic Philopatrian Scholarship Foundation President's Reception this past weekend. This was the 69th Annual Award Ceremony, and President Jonathan Peri was in attendance.
"I have gone to Catholic School my whole life, which has taught me so much patience and devotion to others," says Caitlin. "It became clear to me shortly after high school that my true passion was for helping animals who have been tortured or neglected."
The purpose of the Scholarship Foundation is to provide scholarship funding to the Catholic Colleges and Universities in the Philadelphia. Scholar candidates must be of the Catholic Faith; have proven commitment to academic success and achievement; and have financial need.
Congratulations, Caitlin!