Manor Matches: Igor '13 and Vira Turko '14
Manor Matches is a new series, launching as part of Manor College's 75th Anniversary in 2022.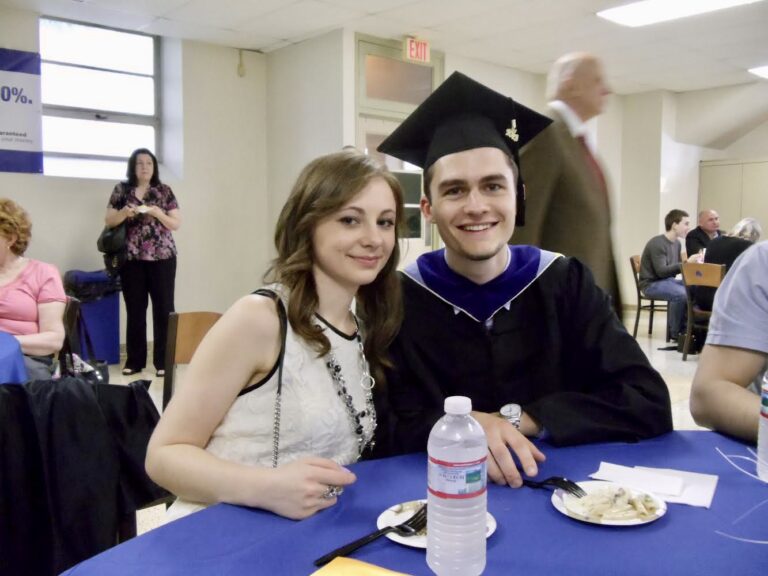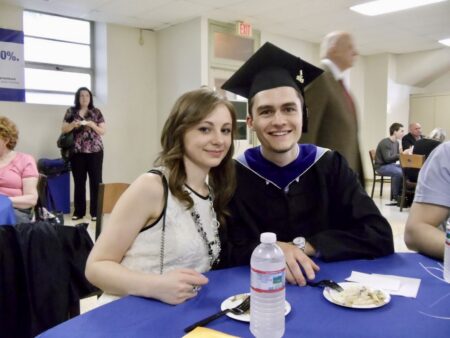 Our first Manor Match is a wonderful couple who worked together, studied together and have continued their relationship now as husband and wife of six years. In 2010, Vira was still in high school when she started dating (then) Manor College student, Igor Turko.
After seeing firsthand how much Igor enjoyed his classes and the campus community, it wasn't long before Vira joined Igor as a Manor Blue Jay too! Vira actually started her studies at Manor while she was in high school, taking advantage of the dual enrollment program.
They both were work study students, Igor working in the Registrar's Office and Vira in the Financial Aid office, would see each other often on campus, and even had two classes together. After graduating from Manor (Igor '13 and Vira '14) with their Associate degrees, both transferred to Arcadia University to earn Bachelor degrees. In 2015, Igor and Vira celebrated a beautiful wedding in downtown Philadelphia
Fast forward to 2022, and today Igor and Vira reside in Southampton, Pa while Igor is an Automation Engineer for United Biosource Corporation and Vira just celebrated her 10 year anniversary of serving as a Financial Aid Counselor at Manor College, a role she started as a work study student during her own college years. They both share the common reflection that Manor made an impact on their lives because of the intimate campus size and relationships they built with faculty members.
We wish nothing but the best for Igor and Vira as they continue their marriage and future together.
Manor Matches is a series of stories about love, best friends, families and other significant relationships that were fostered at Manor College. If you have a Manor Matches story of your own to share, please email marketing@manor.edu, we'd love to hear from you!