Manor College to Receive HealthLink Dental Clinic's Community Partner Award
Manor College has been selected to receive HealthLink Dental Clinic's Community Partner Award at their Anniversary Cocktail Party Fundraiser on Wednesday, September 26, 2018. This award acknowledges the clinic's partners that have contributed to the success of HealthLink. Healthlink is a free dental clinic that serves uninsured, low-wage earning adults in Bucks & Montgomery Counties.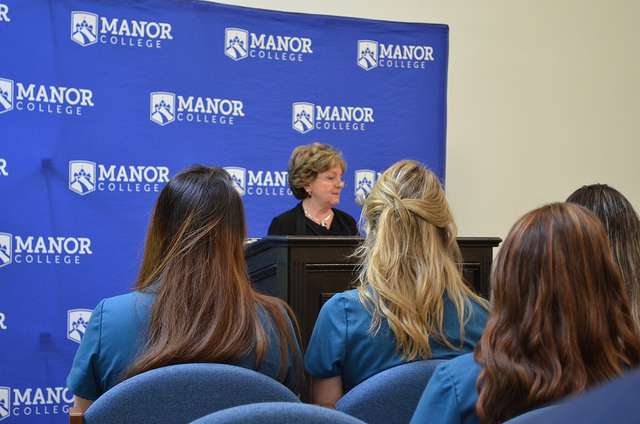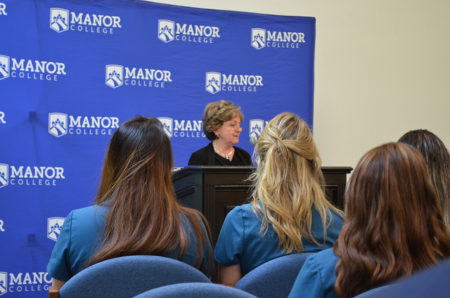 Dr. Virginia Saunders, Dean of the Division of Allied Health and Director of Dental Hygiene Program at Manor College stated, "The Dental Hygiene Program has a long-standing relationship with this wonderful organization. I served as a consultant to HealthLink when the dental facility was in its planning stages, and our students have provided dental hygiene services to their patients for many years. Having the opportunity to provide treatment to those in need has greatly enriched our students' educational experience. Manor College is proud and honored to receive the HealthLink Dental Clinic's first Community Partner Award!"
2018 has been an exciting year for the Dental Hygiene Program at Manor College. The program was recently ranked as a Top Five Best Dental Hygiene Program in the state of Pennsylvania according to Universities.com. The Program and the entire College community are grateful for this award. Manor College is looking forward to continuing its relationship with HealthLink Dental Clinic, an organization that has such a positive impact.