Manor College Honors Martin Luther King Day
On January 20, 2020, students, faculty and staff gathered at Manor College to create blessing bags and scarves for the local community. Board of Trustee members, Sandra Girifalco and Eugene Luciw joined in on the fun and assisted with making the bags. Over 25 people attended and 50 bags and 6 scarves were donated to the Abington Interfaith Food Cupboard. The blessing bags consisted of hand sanitizer, bandaids, tissues, hand warmers, chapstick and lifesavers. Notes of encouragement were also included in the bags.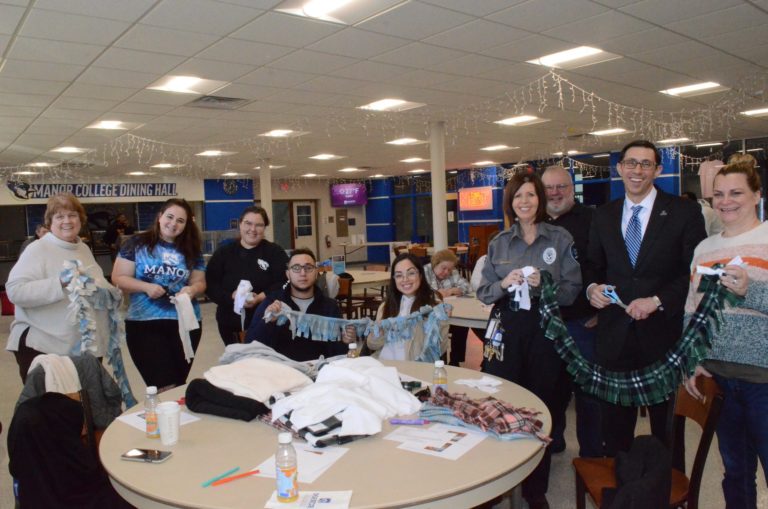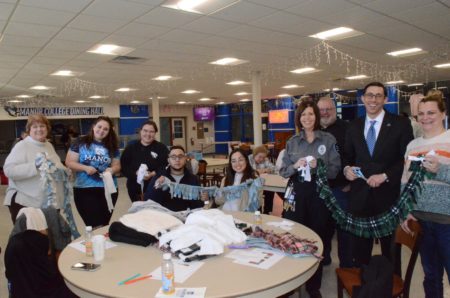 Ashley Hillegas, Director of Student Engagement stated, "Manor College was built on serving others. We strive to carry on this tradition of service to the community as a way to honor our history and traditions. MLK Day provides us with an opportunity to impact our local community and educate our students on the importance of serving others." 
It felt so good being able to help out at this event. I feel it is very important to give back to the community and those who have no idea where they will get their food from, said Manor student, Billy Rodebaugh 
Manor College continues to encourage the College community to participate in community service events. A component of the mission of the Manor is to provide opportunities to serve the community, and this is just one example. 
Manor is also currently holding a toiletry drive to collect various items needed for the Bird Feed, an on-campus food pantry available to students, staff and faculty, from now until January 31.