Manor College Honors Essential Workers and Sisters of Saint Basil the Great with Car Parade
On Wednesday, June 17, members of the faculty,  staff and administration of Manor College organized a car parade to honor the Sisters of Saint Basil the Great and essential workers which includes the Public Safety and Maintenance and Facilities teams.
The reason for the parade was to celebrate essential workers and the Sisters themselves. The former have kept society intact and functioning during the COVID restrictions while the latter have been homebound for the pandemic's duration. Most of the Sisters are retired and among those considered at high risk for infection.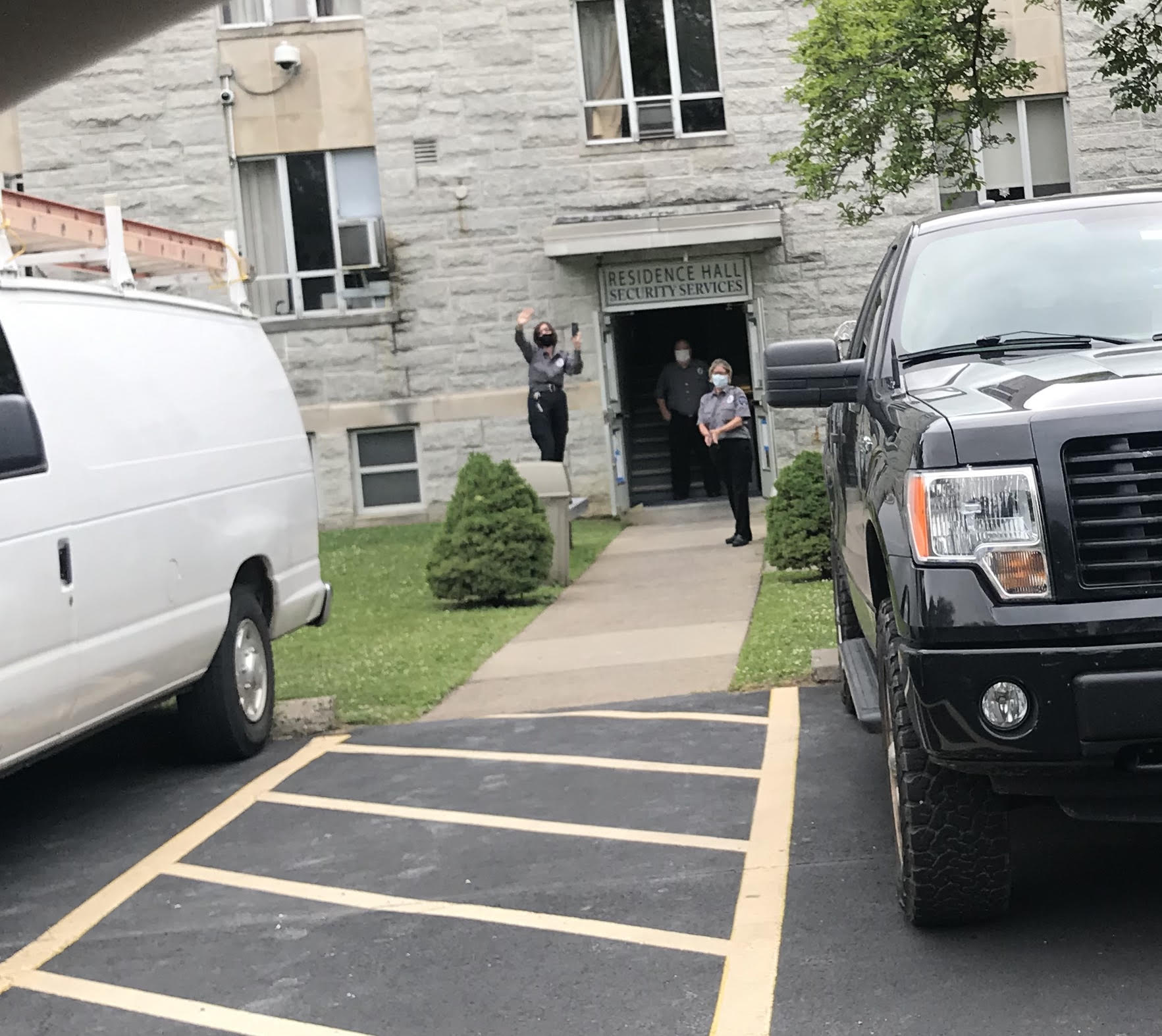 Fran Stevenson, Manor College Public Safety Officer, stated, "The display of appreciation from our Manor colleagues and community was wonderful and heartwarming. It embodies everything we have always believed in Manor's strength and spirit. It is an honor to serve and work alongside these people."
Public Safety Officer, Maureen Melchiorre, added, "I'd like to thank everyone who took the time to stop by and show their appreciation for our Manor Public Safety Team! We all really felt valued and loved!" 
Sister Dorothy Ann, OSBM, Provincial Superior said, "The Sisters and I were thrilled by the recognition given by Manor's car parade through our grounds.  Every single Sister was out waving and cheering their support of Manor as well.  We are truly blessed!"
President Jonathan Peri stated, "The energy we shared was truly in the spirit of Manor College's mission," said Dr. Jonathan Peri, President of Manor College. "After what has been quite a long time of working remotely, we are all eager to get back to campus and we had a chance to be together under some new conditions that will persist for a while to keep us safe.  At the same time we got to honor our incredible essential staff such as our campus safety officers, maintenance team and our custodial team, as well as our founders, the Sisters of St. Basil the Great.  God bless them all!"
The car parade was delightful for all yet especially meaningful for those who have not left the convent since March. The Manor College community was thrilled to honor the essential workers and Sisters of Saint Basil the Great in this special way! Watch the excitement from the car parade in this video! Difficult times bring greater appreciation of thoughtful gestures like this one.