Manor College Honors an Institutional "Kindred Spirit", Leslie M. Turner, Esq. at 2021 Evening with Manor, Virtual Gala
Leslie Turner, who served as the 2020 Commencement Speaker, pledged to an endowed scholarship that funds students struggling to stay enrolled while working on their education.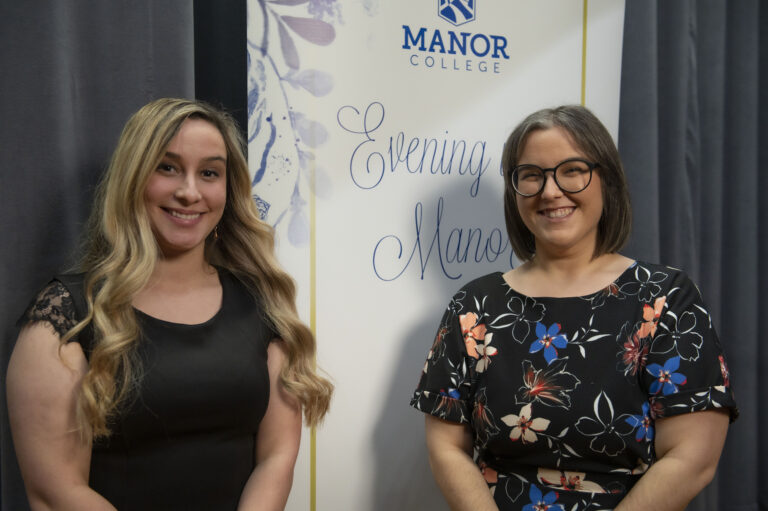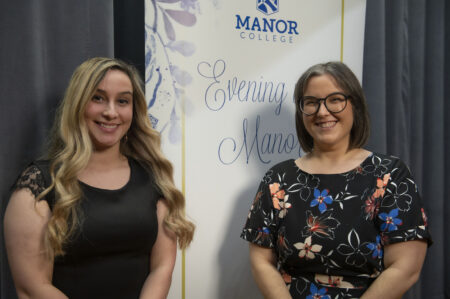 It was her final year of law school and Leslie Turner was in a bind. She needed to stop working for a few months in order to study for the bar exam, but was $1,000 short in her budget to make that happen. 
Turner reached out to an aunt, who was able to loan her the money. She went on to have a spectacular career — becoming an expert in global risk oversight and geopolitical insights, holding leadership roles at Coca-Cola Company, FirstEnergy Corporation and the Hershey Company, and earning an appointment with the U.S. Department of the Interior — but Turner never forgot about the help she got. 
"There were times that I had just enough money to get by," Turner said. "It taught me the lesson of sharing what you have and the benefits you can pass on to others." 
Turner was the honoree at the 2021 Evening with Manor Virtual Gala on November 11. The annual gala, the second held virtually, raised a record-breaking amount for the institution. There were 115 households with an estimated 300 people total watching. Most viewers were in Pennsylvania, but people in 14 states tuned in–plus the U.S. Virgin Islands.
"What an amazing gala to honor one of our closest allies and kindred spirits, Leslie Turner," Dr. Jonathan Peri, Manor College President, said. "She has been such an advocate for our students.. We're glad she helped us get to our goal, but we're inspired that she shares our mission." 
Watch the full video here. Story continues below the video.
The gala was hosted by Manor College's own Lauren McDonnell, the Director of Health Services and her sister, Tarra Raspanti, the Student Affairs Office Manager. The evening featured entertainment from the Chris Stevens Band, cocktail recipes from Manor's Executive Director of Institutional Research and Assessment John Krebs and 20+ tributes from Turner's family, friends and colleagues.
Turner's love for Manor College stems from the institution's focus on intergenerational mobility, a story that she relates to from her own personal journey. 
"You start out in one place in life and you think this is your path, then you go to a place like Manor where students are opened to the knowledge of so many things academically," she said. "These are things they might not have dreamed about, whether that's a career or interactions with different people and cultures." 
Since serving as the 2020 Commencement Speaker at Manor's first-ever drive-in commencement, Turner pledged $100,000 to an endowed scholarship fund that aids students like she once was – struggling to stay enrolled while working for their education. 
"I gave because sometimes kids at school just need a little more to make it through, whether it's a meal, or books, or whatever it might be," Turner said. "Whenever I see kids in school who are dreaming big dreams for themselves and they're working really hard to achieve them and just need that little bit more to get over, I just felt compelled to be a part of that journey with them."