Manor College Holds Virtual Ukrainian Dialogue about Political Philosophies of Ukrainian President Zelenskyy
Manor College held a Virtual Ukrainian Dialogue on October 15 at 6 p.m via Zoom webinar. Panelists included Ambassador of Ukraine, Volodymyr Yelchenko, Member of Parliament of Ukraine, Honorary Solomiia Bobrovska and Chief Editor of the Kyiv Post, Brian Bonner regarding the political philosophies of President Zelenskyy. President of Manor College, Jonathan Peri facilitated the discussion. 
Manor College holds dialogues focused on Ukrainian-American affairs twice a year, this being it's ninth dialogue in the college's history. The discussions always create meaningful and important conversation and are well-attended by various members of the Ukrainian community. Previous topics of conversation included women in politics in Ukraine, Kyiv patriarchy and hacking in New Russia. This year, the topic was centered on the political philosophies of President Zelenskyy.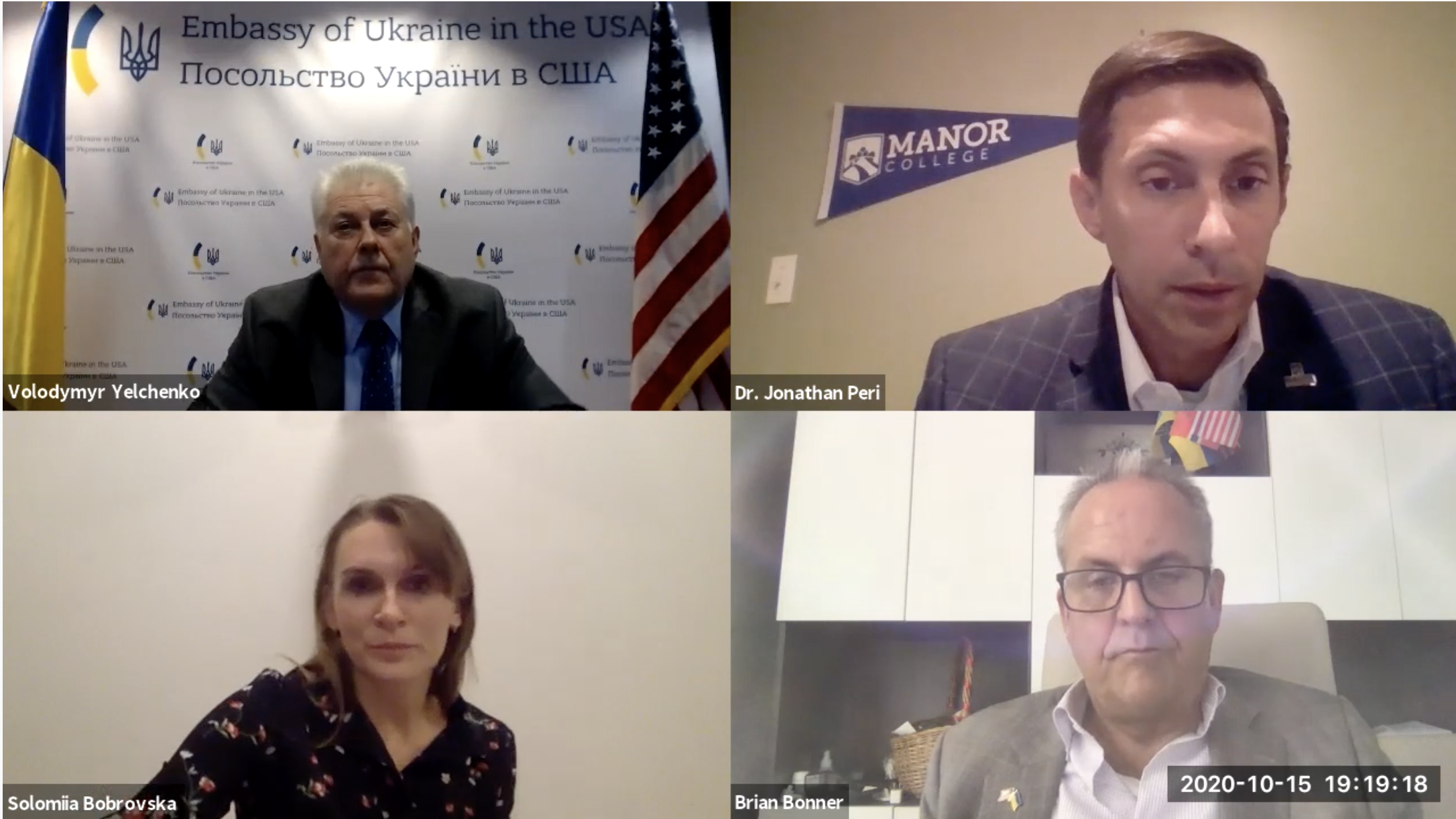 Ukraine's Ambassador to the United States, Volodymyr Yelchenko stated, "I am confident that regardless of who wins this year's US election, our friendship and strategic partnership will continue to grow, as both Ukraine and the United States are committed to strengthening these relations."
Topics of discussion included the United States partnership with Ukraine, the upcoming elections and President Zelenskyy.  View the entire dialogue here.