Manor College hires Kimberly R. Hamm as its next Director of Development and Alumni Relations
A development leader with experience fundraising for Temple's Fox School of Business, Kim Hamm is poised and ready to blaze a trail at Manor College.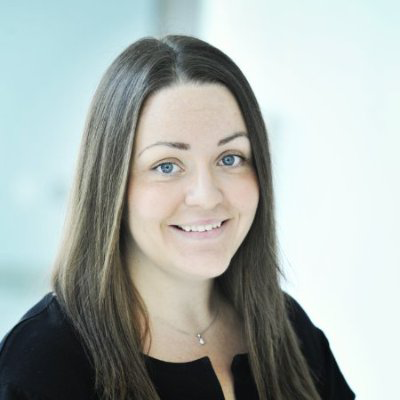 Manor College announced today that after a yearlong national search, its next Director of Development is Kimberly Hamm. Hamm is currently the Associate Director of Development & Alumni Relations for Temple University's Fox School of Business overseeing select advancement staff, activities and initiatives for more than 65,000 members of Fox's alumni and benefactor community. In her first two years at Fox, she increased alumni engagement by more than 100%. She was also leading a $2M annual fund effort on behalf of the Fox School of Business.
The move is a keen one for Hamm, who lands herself in a world of opportunity at Manor College. Manor's new president, Jonathan Peri, has been in office for just 18 months, and in that time the college has been keeping up a break-back pace – renovating old facilities into new, rebranding its logos, launching a new website, improving the organization of its structure and operations, and creating new opportunities and innovative programs for students such as fully online courses in healthcare administration, liberal arts, and business administration.
Indeed, Manor College is making such incredible progress that it recently announced its vision of academic offerings beyond its current two year associate's degrees, to also offer bachelor's degrees. It expects to more formally announce specific bachelor's programs once all approvals are in place; a project President Peri and the college community have been working on ambitiously.
For Hamm, moving to Manor College means moving to a smaller institution; an institution that has quickly become mighty. Because Manor is smaller, it is able to offer its students a 10:1 student teacher ratio, which allows its faculty to serve as mentors to students which enhances the student experience and positions them for great opportunities in life. This is confirmed when looking at Manor's numbers. In comparison to their peers, Manor's graduation rate and average salary after graduation are both higher than national average.
Manor also attracts top talent like Hamm because it recently was named the Top Five Best Two Year Colleges in Pennsylvania by LearnHowToBecome.org, a leading resource provider for higher education and career information. Manor is the best priced-private Catholic college in Pennsylvania and has been recognized as the safest college in Pennsylvania.
Manor's President, Jonathan Peri said, "Kim was worth the wait. We may be seen as moving at lightning speed, and in more than a few cases we are, but we're also being very strategic. We really wanted someone with the right skills, ability to create, and the right 'can-do' attitude. Development leaders need to approach their position with a strong vision for the office's direction, poise, and the eye of the tiger. Kim has that."
Before working at Temple's Fox School of Business, Hamm served in development roles at the National Kidney Foundation, United Cerebral Palsy, and started her career in sales at Elsevier. Hamm earned a B.A. from Drexel University and is currently pursuing an M.B.A. from Temple. She is also conversational in five languages.