Manor College connects its past with its future by partnering with Vasyl Stefanyk Precarpathian National University in Ukraine
On Wednesday, May 31, 2017, Jonathan Peri, President of Manor College and Dr. Stephen Grieco, Vice President of Academic Affairs met via Skype with Igor Tsependa, Rector and Andriy Zagorodnyuk, Vice Rector of Vasyl Stefanyk Precarpathian National University in Ivano-Frankivsk, Ukraine to sign a first of its kind partnership agreement connecting the two institutions for collaborations.
This agreement means that the institutions intend to engage in:
joint research projects and scientific conferences

exchange scientific data, curricula and scientific literature

prepare scientific publications containing the results of joint research

participate in joint international programs and projects

exchange scientific, pedagogical staff and students

scientific internship

jointly seek support for the purposes of the objectives of this Agreement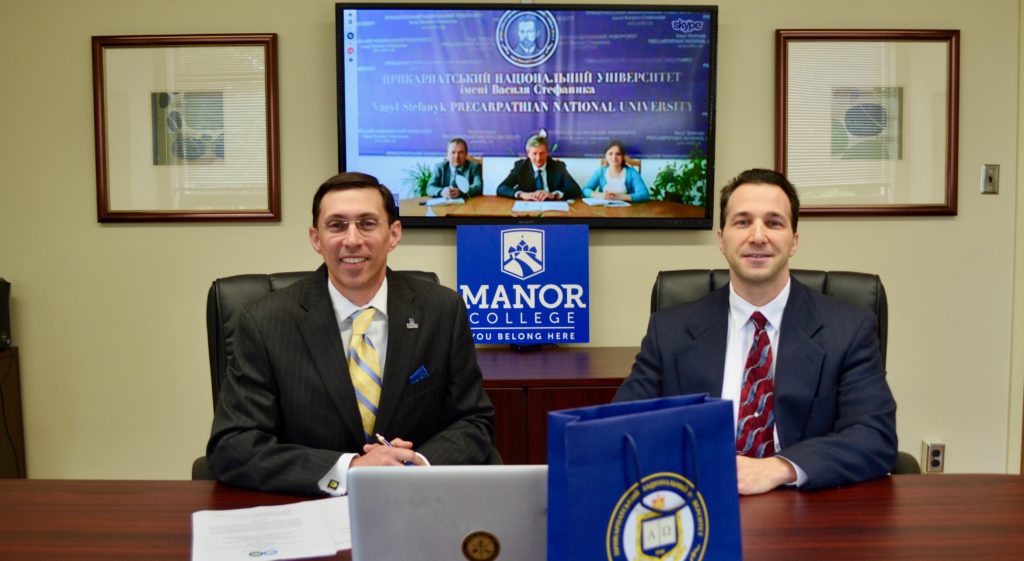 "Our agreement with Precarpathian is a first among several anticipated.  Manor College intends to be the American hub for Ukrainian university collaboration in the United States.  Our agreements will not only bridge the gap for students and faculty in our respective countries as it concerns our own institutions, but beyond that we have agreed to be prolific, and to introduce each other to future partners in both countries.  It's not just a win for both of us, but a win for all institutions who inform that they wish to join us.  This is what the academy is and should be about," said Manor College's President Peri.  He added that "This is not just about academics either.  This is about helping Ukraine to westernize so that we can help them to resist the negative influences that they fight against."
For Manor College, being America's only institution of higher education that was founded by Ukrainians, being founded by The Sisters of Saint Basil the Great in 1947 – this partnership is opening the door for unlimited opportunities of global partnership with other institutions from Ukraine and around the world.  This partnership also means that both institutions are to stay connected and in open communication with one another about upcoming events, programs and campaigns – with the hope that administration, faculty and staff from both institutions can be of some assistance to one another in terms of promotion and idea sharing. Manor College welcomes Vasyl Stefanyk Precarpathian National University to their Manor family and is excited to be considered the American hub for Ukrainian institutional partnerships worldwide.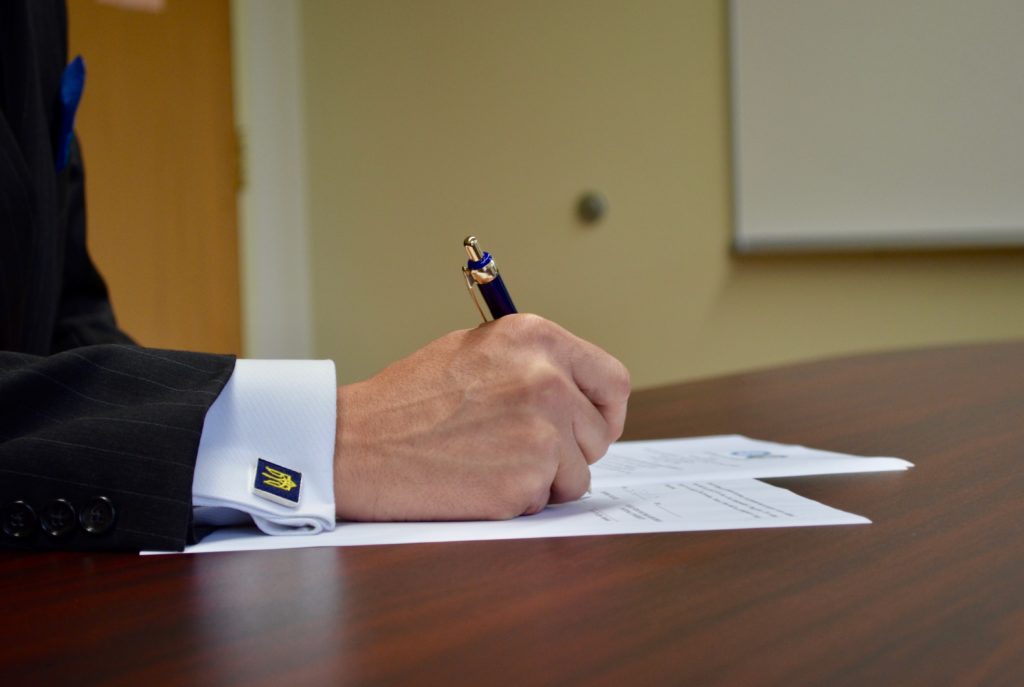 On October 26, 2017, Manor College will be hosting a Ukrainian Dialogue titled, "Ukraine – America's Relationship & Moral Obligation" with Congressmen Brian Fitzpatrick and Brendan Boyle.  On the same date the college will be holding a ribbon cutting ceremony to unveil the newly renovated Ukrainian Heritage Studies Museum which will include the Maria Mazur Pysanky collection. All are invited to attend the dialogue and ribbon cutting, including Manor's new partner, Vasyl Stefanyk Precarpathian National University.