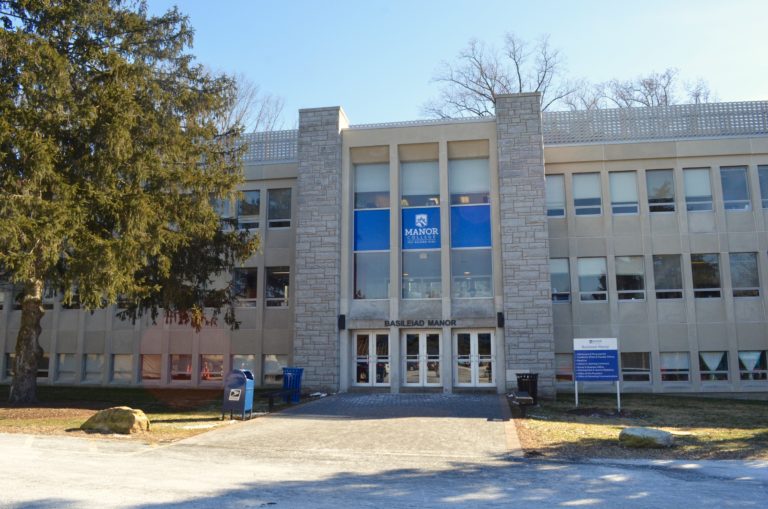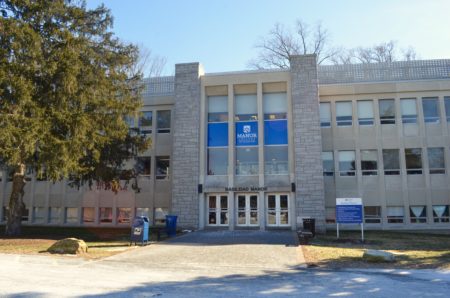 Director of Counseling Certified to Teach Nonviolent Crisis Intervention
Director of Counseling Christie Prince has completed the required Instructor Certification Program for Nonviolent Crisis Intervention. As a result, Prince is certified to teach intervention techniques to the staff of Manor College.
Nonviolent crisis intervention is an important asset for college campuses — with this training, staff are better prepared to deal with, manage, and prevent difficult behavior in a safe and proactive manner. As part of the program, participants learn how to use verbal and nonverbal de-escalation techniques, comply with legislation and create a culture of safety.
Christie Prince will help to train Manor College faculty and staff in these techniques, and the school can continue to ensure that campus is a safe space for everyone.
VP of Student Affairs Co-Chairs Conference This February
Allison Mootz, Vice President of Student Affairs at Manor College, will be co-chairing the Delaware Valley Student Affairs Conference (DVSAC) taking place on February 15, 2019 in Blue Bell, PA. DVSAC, now in its 45th year, is a local conference for student affairs professionals. Mootz will be co-chairing along with Laura Bickert-Ciarlello, the Associate Director for Internships at Jefferson.

This is Mootz's second time as co-chair. She has served as a volunteer member for over 10 years.

Each year, the conference is attended by 150+ student affairs professionals, representing over 30 local colleges. DVSAC 2019 will cover topics like GRIT (as popularized by U Penn researcher Dr. Angela Duckworth), Title IX enforcement, Higher Ed productivity, and more in engaging workshops.
To learn more, visit www.dvsac.com

Professor of History Invited to Speak About Race Relations in Northeast Philadelphia
Dr. Matthew Smalarz, professor of history at Manor College and chair of the Humanities and Social Sciences department, will be giving a speech to the Northeast Philadelphia History Network on February 6.
In honor of Black History Month, Dr. Smalarz's discussion topic is "Race Relations in Northeast Philadelphia, 1850-2000."
"I was invited by the Northeast Philadelphia History Network to deliver an address… because of my scholarly work on, and interest in, the history of race relations in Northeast Philadelphia and the city of Philadelphia," said Smalarz.
The meeting will take place on Feb. 6 at 7pm at historic Pennepack Baptist Church, 8732 Krewstown Road, Philadelphia, PA, 19115. For those interested in joining, the event is free and open to the public. Refreshments and stimulating conversation will follow the program. Learn more via the group's Facebook page.
Manor Alumni Association Voted in 6 New Directors-at-Large
Like many higher-ed institutions, Manor College relies on the support of alumni to further its mission and remain connected to the alumni community. On January 9, 2019, the Manor College Alumni Association (MCAA) voted in 6 new directors-at-large during their quarterly meeting. The new directors are: Sam Fritz '11, Jackie Cole Wivel '10, Jamie Higgins '18, Ashley McDermott '18, Mike Ceranic '14, and Deb Turner '16. Find out more about getting involved in MCAA.
Assistant Director to the Annual Fund Recognized by Industry Leader, Receives Competitive Scholarship
Amanda Irwin, Manor's Assistant Director to the Annual Fund, was recognized as a notable entry in The Annual Giving Network's international awards program. Irwin received this recognition thanks to her work on Summer Giving Week, which was the most successful fiscal year-end solicitation in Manor College's history.
Irwin is also a recipient of the Virginia Carter Smith Scholarship from Council for Advancement and Support of Education (CASE). This scholarship award covers the registration fees for a CASE conference.
"I am very thankful to be exposed to professional organizations such as The Annual Giving Network and CASE, and completely honored to have my work recognized," said Irwin. "As I develop in my career, these organizations are especially helpful to me for gaining insight into best practices and for providing opportunities and ideas."
Vice President for Institutional Advancement Presented at Multiple Conferences
Kimberly Hamm, Vice President for Institutional Advancement at Manor College co-chaired the conference and presented at the CASE District 2 Venture Capital Conference on Annual Giving and Alumni Relations, "Moving Your Alumni Board to be Mission-Driven" in July 2018 at Rowan University.
Hamm also presented at the Nonprofit Learning Lab's summer conference with CCS Vice President, Chris Polito, "Connecting Online: Low-cost High-impact Ways to Support Your Solicitation Cycle Through Donor Communications" in August 2018 at the University of Pennsylvania. Hamm will be giving an updated version of this presentation at the Association of Fundraising Professionals, Philadelphia Chapter 2019 Compass Conference in May 2019 at Temple University.
In addition, Hamm presented at the Professional Referral Network's March 2019 meeting, "Volunteering to Advance Your Career and the Community:  Tips for finding the right fit and making an impact."