Giving Tuesday to Address Food Insecurity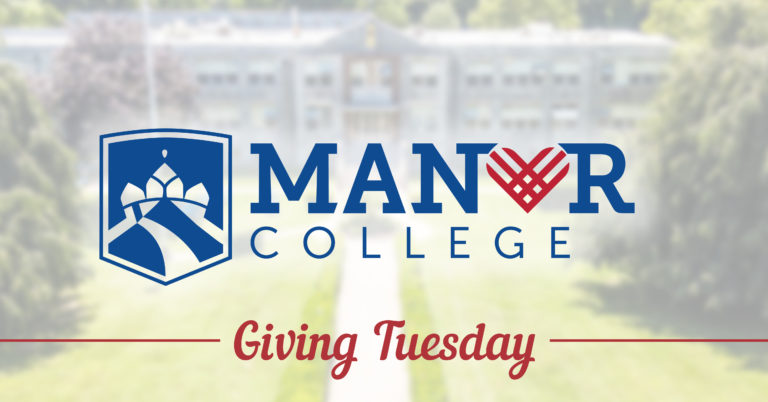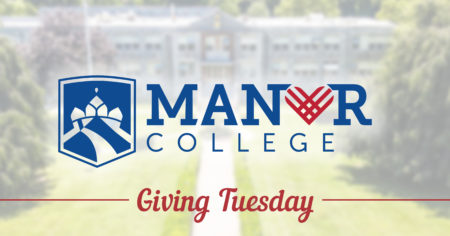 Manor College is excited to announce that this year's Giving Tuesday will focus on combating food insecurity, both externally by creating meals with Rise Against Hunger and internally by enhancing the Manor College food pantry, Bird Feed. Giving Tuesday is a global day of philanthropy that occurs on the Tuesday after Thanksgiving—this year it falls on December 3—to kick off the charitable holiday season.
All funds donated to Manor College on Giving Tuesday 2019 will support Bird Feed, allowing the college to expand its offerings through space renovation and equipment upgrades, like a refrigerator, inventory management software, food accessibility tools, and a community garden. Food donations are also being encouraged, with donation receptacles ever present on campus and in branches of WSFS bank; the goal for the holiday season is to collect at least 300 meals.
In addition to this internal effort to alleviate food insecurity, Manor College–in partnership with WSFS Bank–will be packaging 10,000 meals in two hours with Rise Against Hunger. Rise Against Hunger is an international relief organization that is dedicated to mitigating hunger by distributing food and aid to the world's most vulnerable populations.
Director of Student Engagement Ashley Hillegas purposely selected this activity for our students to connect with the greater community: "Manor College chose to partner with Rise Against Hunger because we both want to accomplish the same goals when it comes to ending hunger in our communities. Their mission goes beyond just meal packaging and taking food to those who need it. They are equipping communities of people with the proper tools and education to break the cycle of food insecurity. Food insecurity is so prevalent, and it is up to us to raise awareness and take the steps needed to provide resources for those in need of food."
The Bird Feed is designed to meet the immediate food needs of its students on campus by providing a variety of non-perishable food items and basic necessities to students and their families. There has been significant focus and research in recent years about the significance of food insecurity on college campuses. When Manor College's student senate studied this data, it advocated for campus outreach and spearheaded the creation of Bird Feed.
"Since its opening in September 2017, the Bird Feed has collected and distributed over 2,121 lbs of food to students and their families," said Vice President of Student Affairs and Dean of Students Alison Mootz. "When a student is hungry and does not know where his or her next meal is coming from, it is difficult to concentrate in class and while studying. By providing food and basic toiletries, we help to alleviate the worry and hunger, allowing students to focus and complete their education."
Last year, a local community member and friend of the College–Paul S. Peters, Esq.–ran for 12 hours straight in order to bring awareness to Manor's Giving Tuesday efforts. At the time he stated, "I have chosen to take on the challenge of running for 12 hours on a treadmill to raise money for and awareness of Manor College and everything it has to offer…from the amazing launch of 15 bachelor's degrees, rebranding, upgrades to the campus, enhanced learning and employment experience, and the fact that Manor has the largest enrollment of minority students in Montgomery County."
Dr. Jonathan Peri, Ph.D., JD, President of Manor College, looks forward to Giving Tuesday every year as a significant community event that involves students, faculty, staff, and neighbors. "When we gather in this season's spirit of sharing–this year enhancing our campus food pantry–we show our student body how to convert knowledge and intent into action," said Peri. "At Manor College, it is our calling to educate beyond the classroom, modeling and including students in our roles and duties as a community of citizens."