From Pakistan to Jenkintown Honoring One Student's Journey to Freedom and Faith
Privish Sadaqat, a Manor College student, has been selected as the winner of the Mother Josaphat Award at the College, a prestigious award given out each year to a student who demonstrates strength of character and generosity of spirit, on Founders Day, Friday, January 31. Founders' Day is a campus-wide tradition that brings together the Manor community to celebrate its founders, the Sisters of Saint Basil the Great. 
With a backstory filled with dedication and perseverance, Privish Sadaqat, has accomplished a great deal and experienced many tribulations in her lifetime. Born in Toba Tek Singh, Pakistan, Privish is the oldest of four children. She began her education with the Convent of Jesus and Mary School, run by nuns, including Sister Mariam, who instilled in Privish the importance of faith and tenacity.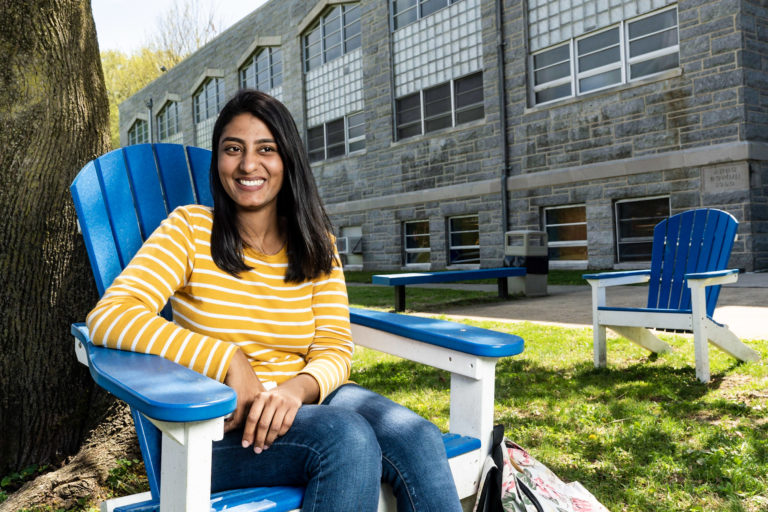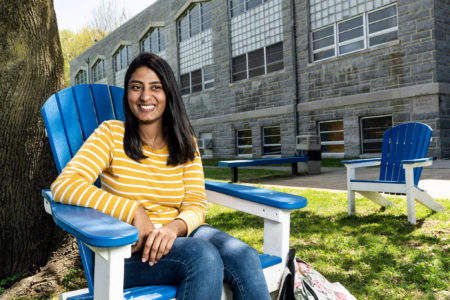 Sadaqat's life in Pakistan was not without struggle; her father had to leave their village and moved to the United States, alone, in 2015. A poignant moment in Sadaqat's life occurred on April 19, 2018 when she, her mother, and her siblings arrived in the United States and were reunited with her father. An unforgettable moment, she stated, "I was thrilled to see my dad after four years, and tears of joy were in my eyes." The difference between living in Pakistan and the United States is extreme, according to Sadaqat. She explained, "Living in Pakistan was definitely not comfortable, especially for women. There were no opportunities like education and other rights."
Cut to the present, Sadaqat is a student at Manor, thriving as a pre-science major. With a bright future ahead, Privish plans on completing her biology degree and pursuing a career as a doctor or physician's assistant. Sadaqat is heavily involved in many areas of the college and serves as a campus chaplain. She also is involved in several community service initiatives on campus. She was recognized for her academic success in the Freshman Excellence Awards ceremony and was inducted into the Phi Theta Kappa Honor Society. An intelligent, humble, and respectful student, Sadaqat is admired among faculty and staff at Manor. She has also recently been selected as a semifinalist for the highly selective Jack Kent Cooke Undergraduate Transfer Scholarship.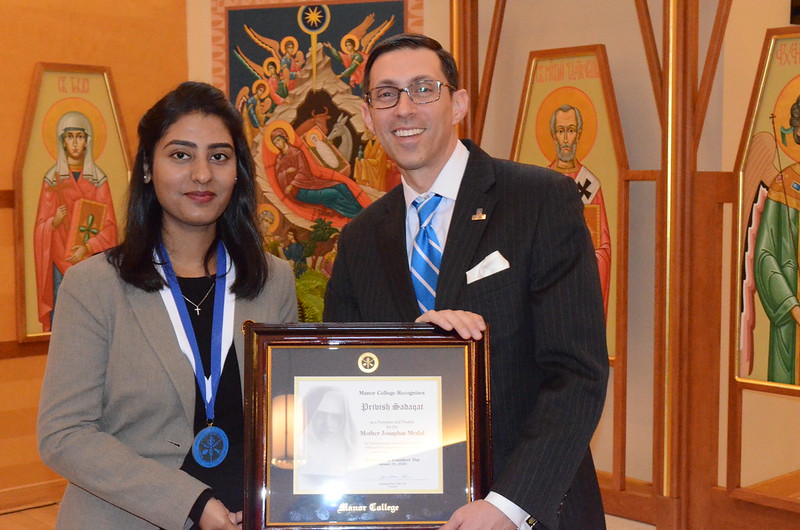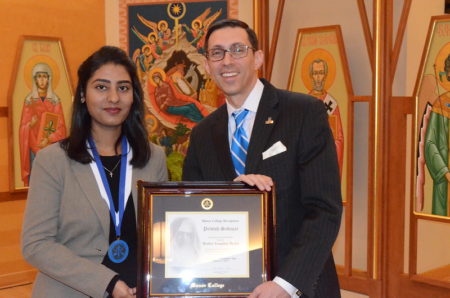 Allison Mootz, Vice President of Student Affairs, stated, "Privish fully embodies what the Mother Josaphat Medal stands for. She is involved in many campus groups and activities, such as Campus Ministry and Student Senate. She is always helping other students and shows great kindness towards others. She is very passionate about women's rights and equality. I've personally seen her leading other students with care and compassion. She is a pleasure to have on campus." 
Sadaqat believes that Manor College has not only helped her academically but also with life skills including confidence and making friends. She stated that Manor gives her comfort and freedom to achieve her dreams. Privish stated, "This is my best choice. I enjoy every day at Manor. It feels like home."
Sadaqat's kind spirit and dedication to the school position her to be the perfect recipient of the Mother Josaphat medal. She embodies everything that the medal stands for through her service and generosity. On Friday, January 31, Privish and the other Mother Josaphat award nominees were acknowledged at a liturgy and reception at Manor College.