Maintenance Improvements on Campus Lead to Better Energy Efficiency, Utility Savings
Recent facility changes at Manor have had a positive impact on the ongoing effort to conserve energy on campus.  Manor recently installed a new Air Conditioning system in the Basiliead Manor building, and the newer system will save money on energy and even has the more modern fresh air component, which filters fresh air throughout the building in place of condensed air which adds to our energy savings.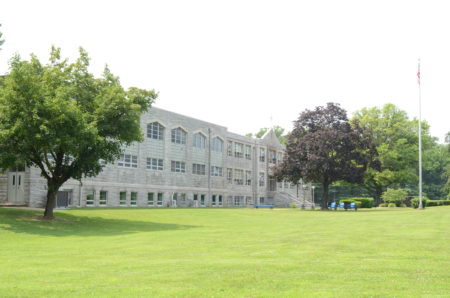 The new boilers were installed in the Residence Hall also contributing to energy conservation and utility savings.
Throughout the summer, maintenance staff worked hard to replace many ceilings and lighting fixtures replacing the older lighting with newer LED lighting, which have a much longer life and contribute to additional energy savings on campus.  Most recently, PECO honored the work of Manor maintenance staff on campus, acknowledging the substantial energy savings from their work replacing these lighting fixtures.  As a result of this, PECO awarded Manor College almost $4,000 for the hard work of the maintenance staff in establishing a significant energy efficiency on campus. 
Manor College would like to thank the maintenance staff for their hard and dedicated work on campus, and congratulate them on their accomplishments which have not only improved the environment but have also contributed to an ongoing financial savings.