Change up your virtual scenery with one of our Manor College Zoom backgrounds. These images will fill in the space behind you when you're using the face camera in a Zoom meeting. Pick your favorite spot on campus to show your Blue Jay pride! Click "Download" under the images you like.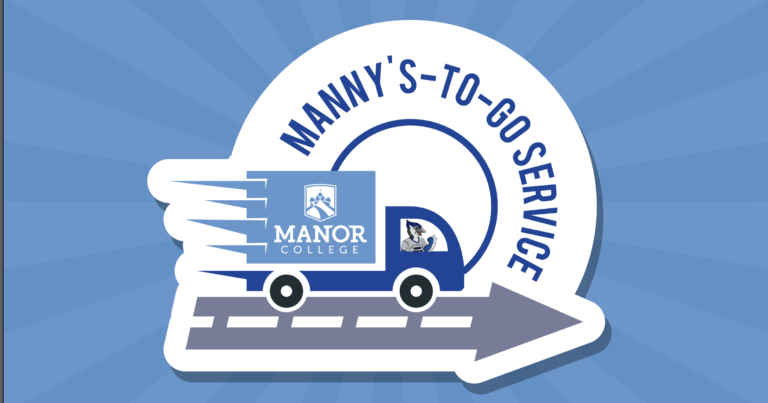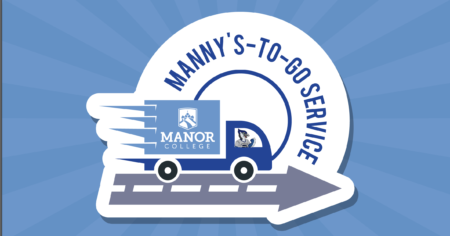 Manny's To-Go Service
Manor knows that some people may still struggle with obtaining food during this time. If you need food from our pantry, we can arrange a drop-off/pick up for you. Please email birdfeed@manor.edu and let us know a date and time that works for you. The food will be delivered to the gazebo that is on the right side of the driveway when you pull into campus.
---
Manny the Blue Jay wanted to see everyone dance to his favorite song! Check out these dance moves!
FAQs
How can I stay updated and engaged during this time? 
Continue to check your email and social media channels. We'll be sending out updates and keeping you in the loop! The Office of Student Engagement will continue to host fun, interactive programming during this time. Follow @manorstudentlife on Instagram!
What resources are available to me? 
Christie Prince, Counselor, will be available for phone counseling sessions. She can be reached at cprince@manor.edu. Lauren Raspanti, Director of Health Services, will be monitoring the healthservices@manor.edu email and will answer any questions you have. Campus Ministry is available for spiritual counseling and prayer requests at campusministry@manor.edu. Your professors and advisors are also available to answer any questions you have about your classes.
How can I register for the summer and/or fall semesters?
Email your advisor. He/she will help you get registered!
What should I do regarding Financial Aid? 
Submit your FAFSA by May 1, 2020, in order to be considered for the Pennsylvania state grant.
What is the status of refunds?
The Office of Financial Aid has been working hard to get all funding reconciled and hopes to be finished by the end of this week (March 27).   Next week, the Business Office will go through every single account to get the student names and amounts together to start the refund process. For those who will receive a refund, please note that these refunds were for any overpayment of tuition that resulted due to the amount of funding and payments that were made for your account.  For our resident students who had to leave the residence hall earlier than expected, we will calculate your prorated refunds after the original semester's check-out date, which will occur around May 4, 2020.  Once we receive the all-clear that you have successfully checked out, we will prorate your room and board refund and send it to you.
Can I still apply during this time? 
Absolutely! Our Admissions team is still available to help you at any point in your admissions journey. The team is still reviewing applications remotely and will set up virtual meetings with you via Facetime, Google Hangout, etc.  To schedule a virtual meeting, email admissions@manor.edu. Haven't applied yet? Head to manor.edu/apply to submit your application!  Also, don't forget to submit your FAFSA by May 1, 2020, in order to be considered for the Pennsylvania state grant!
What will happen if I had a procedure scheduled at the Dental Health Center? 
At this time all routine general and orthodontic procedures at Manor's DHC will need to be rescheduled until we can be physically and safely back on Manor's campus. Please be patient as we navigate through this time of the unknown while complying with the government mandate for dental offices and schools.  For our patients of record, who are experiencing a dental emergency, please call and leave a message at 215-887-7617 or email dental@manor.edu and we will get back to you to triage your call as soon as possible.
---
Job Board
Are you looking for employment opportunities? We have a job board that includes many postings for employment opportunities in the area.  If you are an employer and would like to have a job posting added to our job board, please email careercenter@manor.edu. 
---
Spreading Joy to the Sisters of Saint Basil
View all the messages that members of the Manor community wrote for the Sisters of Saint Basil the Great!
---
Activities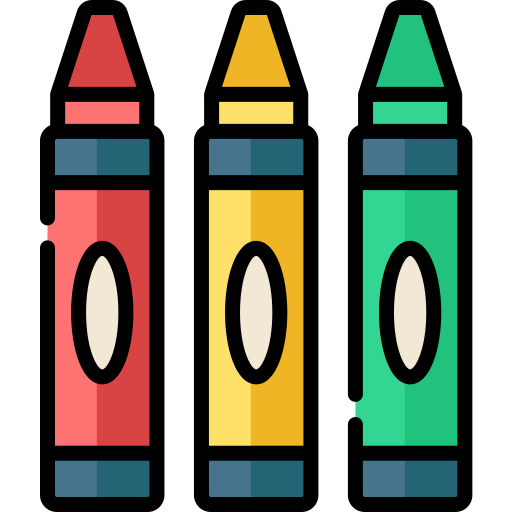 Looking for something fun to do? We have some coloring sheets available featuring our mascot, Manny! You can download the sheets right here.
Download these Manor pumpkin carving templates and get carving!
---
Prayer
Download this prayer and remember to say it often throughout the summer as we wait for the end of COVID-19.