Madam C.J. Walker, Powerhouse Entrepreneur
Part of: Manor Celebrates Black History Month
this list will be updated as the month continues!
Madam C.J. Walker, Powerhouse Entrepreneur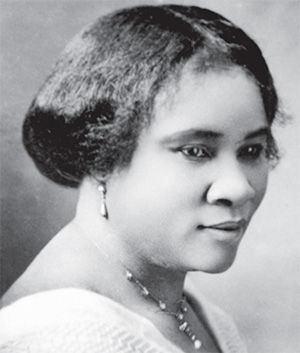 The daughter of former slaves, Madam C.J. Walker (1867-1919) had a difficult home life – she was an orphan at age 7 and married to escape her abusive brother-in-law. By age 20 she was already a widow as well as a mother, and Walker moved to St. Louis, Missouri, where her brothers were barbers. As a result, Walker was in tune with commercial hairdressing and its associated products. Hair loss and severe dandruff were common problems at the time, leading Walker to develop a product line specifically for African-American hair and a method of hair grooming that came to be known as "the Walker System."
In time, Walker established her own laboratories for the purpose of manufacturing cosmetics and was able to open a beauty school. Walker was the first woman to become a self-made millionaire in U.S. history. Her prowess did not stop at business: Walker became a known civil rights activist and a generous philanthropist as well, sponsoring scholarships for students at black colleges and more.
Jane Bolin, Trailblazing Attorney and Judge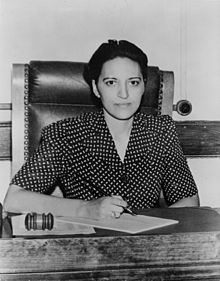 Born in Poughkeepsie, New York, to an interracial couple, Jane Bolin (1908-2007) proved herself to be an excellent student, earning an acceptance to Wellesley College. Despite facing overt racism, Bolin graduated with honors and went on to attend Yale Law School. In 1931, Bolin received her law degree – as the first black woman to graduate from Yale law – and began work as an attorney.
In 1939, the distinguished lawyer was sworn in as a judge, becoming the first black female judge in America. As a judge, she was able to facilitate two major anti-discrimination changes: ending the assignment of probation officers to cases based on race or religion, and a requirement that publicly-funded child-care agencies accept all children, regardless of ethnic background. Bolin worked until reaching the mandated retirement age.
Frederick Douglass Patterson Shaped the Field of Veterinary Science
Frederick Douglass Patterson (1901-1988) was one of the most influential veterinarians in U.S. history. Named after the famed abolitionist, Patterson received his veterinary degree from Iowa State before earning an additional doctorate from Cornell in 1932.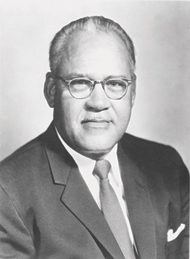 He then went to become president of what is now Tuskegee University, where he was able to establish a veterinary college that accepted black students – despite being located in the heart of the segregated South. His commitment to the education of black veterinary students paved the way for many of the country's most prominent veterinary talents of the last century – to date, the school has graduated about 75% of the nation's black veterinarians.
In 1944, Dr. Patterson established the United Negro College Fund (UNCF), which administers 10,000 scholarships to black scholars every year. In 1987, toward the end of his life, Dr. Patterson was awarded the Presidential Medal of Freedom for his contributions to the field of education.