5 Things You Might Not Know About Manor College
There's more to Manor College than meets the eye.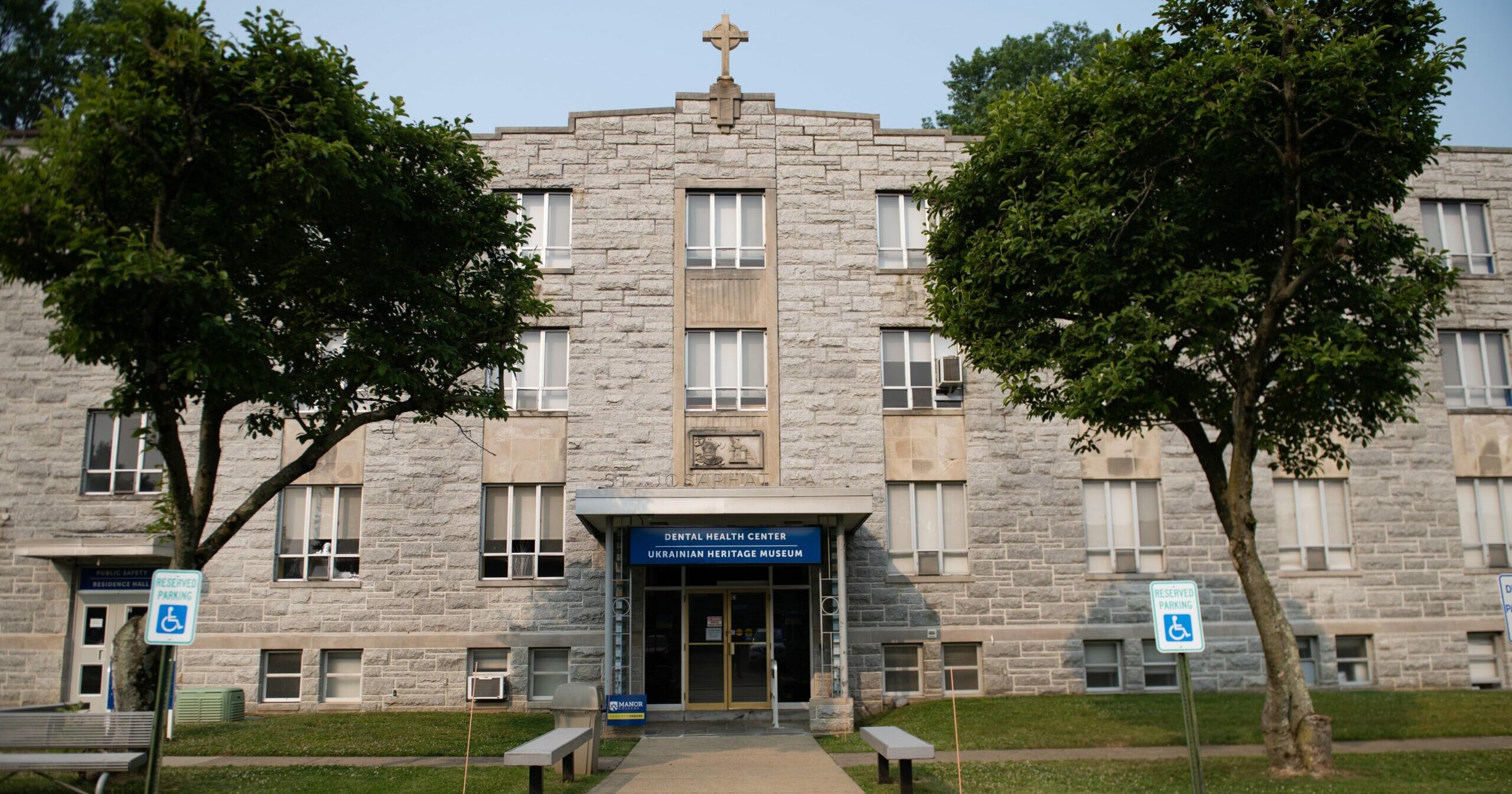 By William Rodebaugh III
Manor College is a wonderful school, and there's more to it than meets the eye. I have five interesting facts about the college that you may be surprised to hear about.
1. Why the Sisters Came to Philadelphia
In 1911, the sisters received an invitation from the Most Reverend Solter Ortynsky to come to Philadelphia. He was the first Ukrainian Bishop in the United States. Their mission in Philly was to open an orphanage and school  at North 7th and Parish Streets. In addition to Manor, St. Basil Academy was established in 1931. This is a private Catholic High School for girls. You can see this school right across the street from Manor's campus. The sisters actually lived in the farm house, which is located right next to the barn at Manor. There are many other foundations of the Sisters of St. Basil. To name a few there are Poland, Argentina, Bosnia, and Italy.
2. Manor College Was Not Always Manor College
When Manor College was formed in 1947, it wasn't called Manor College. It was originally called St. Macrina, and it was an all girls' school. The Sisters of St. Basil the Great formed this college. The Sisters of St. Basil the Great were founded by St. Basil and his sister St. Macrina, who were from a traditional family of leaders in the community. They were also the ones who established Eastern Monasticism. In other words, they were supposed to be co-workers with God in developing education. In its first year, the school opened its doors to a total of eleven girls.
3. Manor College Classes Were Televised
Who knew that Manor used to televise their classes?  Beginning in Fall 1996, Manor College had a distance learning program. They were established with students who did not attend full time in mind. WHYY Channel 12 offered these programs.  The first course offered was called "Introduction to Psychology" and was taken by six students. With the success that came out of it, it was available to the whole student body a year later. The lecture comprised of 26 hour-long lectures airing twice a week over the course of a 13-week semester. They would be broadcast between the times of 1-5 and could be recorded for a students' benefit. The class would only meet together three times the whole semester. This would only be for orientation, the mid-term, and the final.
4. There Was a Class Designed to Teach Students in Three Colleges at the Same Time
Manor College, starting in 1998, had a cultural diversity program where students could be in three different places at the same time once a week.  This would work simply with a television screen and cooperation with two other schools. The two other colleges were Holy Cross College in Notre Dame, Indiana and a college in Aberdeen, South Dakota located on a Native American reservation. The program was called "Diversity Link," and it was a program meant to teach about cultural diversity.
5. Manor Had an Annual Ukrainian Festival
Manor used to host an annual Ukrainian Festival, and almost 4,000 people came to this event each year. The purpose was to honor the culture, arts, as well as traditions of Ukraine.  This took place on the parking lots of Manor. There were performances from authentic vocal groups and dance troupes from the Ukraine. Attendees were be educated, entertained, as well as enjoyed delicious foods like Kowbosa (a type of sausage).
I hope you found these facts fascinating! Let me know if you know anything interesting about Manor College that may surprise us.