Alumni Story: Danene Birtell
Responding to wildlife emergencies, and improving the care protocols for dealing with injured animals – this is part of Manor alumna Danene Birtell's everyday routine. Danene now works at the Oiled Wildlife Care Network at UC Davis Karen C. Drayer Wildlife Health Center.
"I was always interested in working with wildlife," Danene explains. When Danene decided to enroll at Manor, she already had a B.S in Biology and Marine Sciences and was working in California. But she realized that she didn't always understand the reasoning behind what she was doing. "I wanted to know why we were using certain techniques, and expand my medical knowledge," she says.
Danene worked in the field while studying at Manor, an experience she recommends to current students – especially those who are visual learners, like her. "It is so helpful to work part time [with animals], or volunteer while you're in school. It puts things in perspective, opens doors, builds relationships, and allows you to apply what you're learning."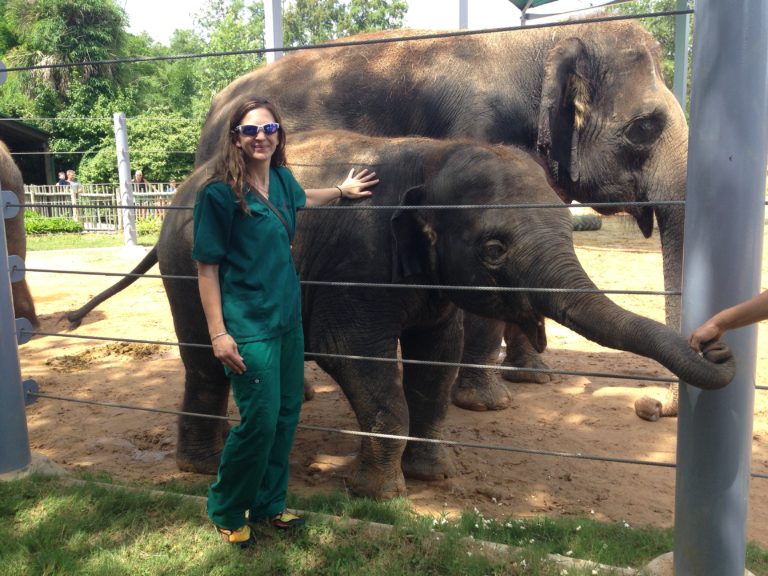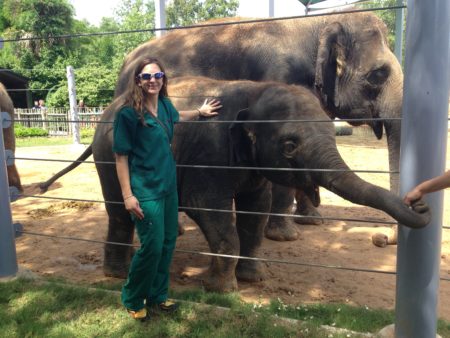 After graduating, she went on to work as a Vet Tech in a clinic for several years, and notes that her education at Manor gave her the hands-on experience she needed in order to feel comfortable suggesting new ways to improve the clinic's day-to-day operations. "Manor did an excellent job of preparing us for our careers."
Danene is now a Readiness Coordinator who works with a team of veterinarians, coordinators, and care specialists. An average day consists of teaching students, educating member organizations, examining and improving protocol, and conducting research. Over the past several years she has contributed to multiple spill response exercises, training workshops, and response plans.
People might be surprised that wildlife emergency rehabilitation isn't always what one might expect after seeing commercials or documentaries that condense the experience. "Although we do a lot of admin, there is urgency when emergencies happen," explains Danene. "And it's important to stabilize them first." In fact, after an oil spill, animals are typically not cleaned off for the first 48 hours – during this period they receive a full health exam and initial care to ensure they are strong enough to survive the stressful cleaning process. Danene was part of the team that responded to the infamous Deepwater Horizon/BP spill, the largest marine oil spill in history.
"Careers in wildlife and exotic care are obtainable, and they are available."
Vet Tech students today may wonder whether these types of opportunities are available to them, and Danene assures them that the answer is yes. "Careers in wildlife and exotic care are obtainable, and they are available. Zoos and rehabilitation centers are more medically-focused than ever, allowing for numerous opportunities for veterinary technicians to get involved."
Have an alumni story to submit? Contact alumni@manor.edu!