Alumni Spotlight: Jeanette Hernandez-Eliason
My journey through Manor College started in Fall "99". I received my associate's degree in December 2003 through the Veterinary Technician Program and became certified as a Licensed Veterinary Technician in March 2004.
Immediately following I received a dual associates degree through the Dental Hygiene program in December 2005 and became a Registered Dental Hygienist in January 2006. Looking back on the past, I may be one of the longest matriculating students to enter Manor College. It ended up becoming my second home.
Routinely the question is asked "what do you do for a living?"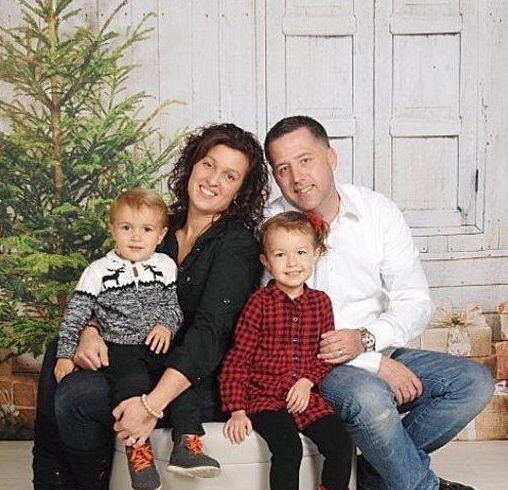 Especially now having a school-aged child and meeting her friends' parents for the first time, they have a confused look on their faces when I tell them I perform dental hygiene on animals at the University of Pennsylvania part-time and work at a private dental office in Newtown, PA on humans a few times a month. They don't understand why and some of you reading this may ask why and wonder how you even start this kind of career.
To be honest when entering Manor, I was a young adult that knew I had a passion for animals. Where I was going with it, I really wasn't sure. Originally I wanted to be a marine biologist. I had dreams of working at Sea World doing research/rescue work with Manatees. Looking further into the field, it was too competitive. Realizing that wasn't realistic in the kind of future I wanted and talking to other people and figuring out if this is the right path for my future, I started to look into other options. This is when I looked further into becoming a veterinary technician.
While sitting and interviewing with Manor College, I felt like I had found home. There I found a great mentor and a passionate woman in her field of veterinary medicine; Dr. Joanna Bassert. This is someone who would help make an impact on my life and my future career. She was there through all my tears and helped me find my passion. We had multiple meetings towards the end of my program to figure out how to further my career because I knew my schooling was not over and I wanted "more". There was something "more" out there for me!
Working in local veterinary offices and meeting other dental professionals in the veterinary field, I found my future profession in dentistry. Dr. Bassert suggested that I look into Manors' dental hygiene program since there was not a specialty at the time for veterinary technicians in dentistry. I couldn't be more excited knowing I could start a new career that had great opportunity in so many ways while being able to utilize the degree I just worked so hard to earn. I could actually combine a veterinary and human degree. I still wasn't sure where the path would take me but I went for it!
In 2003 I was accepted into the dental hygiene program! I had never touched a human's mouth nor did I know what I was in for as far as schooling goes. All I knew was this is what I wanted and we would see where it leads. As we all know, thanks to the amazing Dr. Virginia Saunders, Manor College runs a competitive, reputable program. Many of us can contest to shedding a lot of sweat and tears. But Dr. Saunders and the rest of the dental hygiene educators made sure their students know and understand oral health before graduation. Looking back, knowing what I have accomplished through this program, I couldn't be more proud. They were such an inspiring team and helped lead me further to my interesting, fun and amazing career. This degree took me to the next level of becoming a professional.
Immediately following graduation while studying for my dental hygiene boards, I accepted a position at the University of Pennsylvania Veterinary Dentistry and Oral Surgery Department as their second staff hygienist on the team. This job gives me the opportunity to teach basic dentistry in the form of rounds and wet labs to fourth-year veterinary students during their clinical rotation, and to participate in admission, care, diagnosis and treatment of clinical patients. My clinical dental hygiene skills are also utilized during the conduction of clinical research protocols. Through my career I also have become a lecturer at local, state and national continuing education conferences for veterinary dental technicians. Currently in 2017 I have become a member of the Colgate Dental Hygiene Board and have joined the Manor College Dental Hygiene advisory board.
Sometimes you never know where life could take you! Great mentors like Dr. Virgina Saunders and Dr. Joanna Bassert teach their students that there is a world of opportunities awaiting you after graduation. You can always take it to the next step like I have. I've been very blessed having my dual profession and thankful every day for the different doors it has opened.