Ukrainian Dialogue Series
Ukrainian Dialogue:
Emerging Women in Politics in, of, and for Ukraine

Thursday, October 10, 2019 | 6:00 pm Reception | 6:30 pm Program
Basileiad Manor Library Lecture Space
Free, Open to the Public, Register Below
Presented by Ukrainian Selfreliance Federal Credit Union
Join us for a conversation between our guests—U.S. Congresswoman Madeleine Dean, member of the U.S. Congress's Ukrainian Caucus, and Myroslava Gongadze, Chief of the Ukrainian Service at Voice of America—regarding the emerging political role of women in Ukraine. Manor College President, Jonathan Peri, PhD, JD, will facilitate the discussion.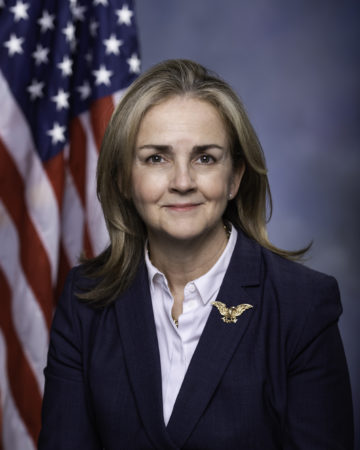 Madeleine Dean was born and raised in Glenside, Pennsylvania. She graduated from La Salle University, and earned her law degree at Widener University. Madeleine then returned home and practiced law with the Philadelphia Trial Lawyers and went on to open a three-woman law firm in Glenside. While raising three sons, Madeleine changed career paths to become a professor of writing at La Salle University. In 2012, Madeleine successfully ran for State Representative in the 153rd District. In the legislature, Madeleine was appointed to Governor Wolf's Commission for Women, founded the gun safety group PA SAFE, and was an outspoken leader in the State House. In 2018, Madeleine was elected to serve in the 116th Congress as Representative for Pennsylvania's 4th District—Montgomery and Berks counties. In Congress, Madeleine serves on the powerful Judiciary and Financial Services Committees, championing progressive priorities like public education, combating addiction, equal rights, access to healthcare, protecting the environment, ethics, criminal justice reform, gun violence prevention and more. In 2019, Madeleine was elected Vice-Chair of the Bi-Partisan Women's Caucus.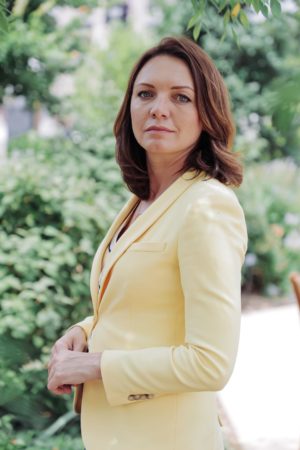 Myroslava Gongadze is an award-winning journalist and a champion for democracy and independent media. For the last 15 years, she has worked at Voice of America (VOA) and is currently serving as a Service Chief of the Ukrainian service. In addition to her work at VOA, Gongadze often speaks as a subject matter expert at various forums discussing politics, democratization, and media in Ukraine. She periodically contributes to NPR, and her writing has been published in the Wall Street Journal, Washington Post, NPR, and Journal of Democracy. Equipped with a law degree from Lviv State University, Myroslava has extensive experience in journalism and public relations. She has worked as a journalist, editor, producer, and public relations officer in Ukraine and the US for several political and media organizations, including RFE/RL, Internews, IRI, and NDI. Gongadze has been awarded a Reagan-Fascell Democracy Fellowship to study the role of the media in Ukraine's transition to democracy (2001) and George Washington University Petrac Foundation Scholarship (2003). In the 2018-2019 academic year, she completed her studies at Harvard as a Nieman Fellow. For her outstanding contribution to the development of journalism, active civic stance, and professional excellence, Gongadze received the Princess Olha Order, a Ukrainian civil decoration bestowed on women of outstanding personal merit.
---
Please register for the October 2019 Ukrainian Dialogue. Space is limited to the first 100 registrants.
---
Previous Dialogues
Ukrainian Dialogue: Kyiv Patriarchy and Russian Aggression in the Kerch Strait
Thursday, March 21, 2019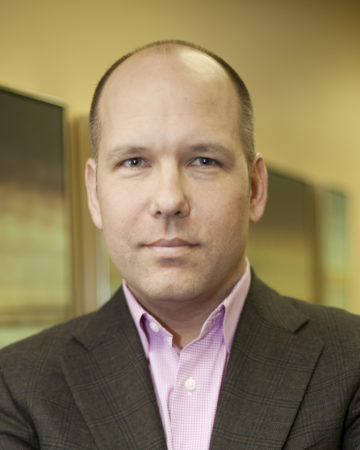 Paul Grod
President of the Ukrainian World Congress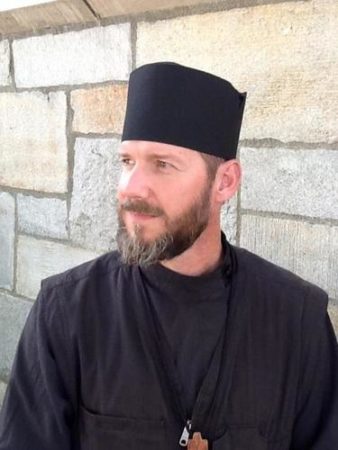 Rev. (Douglas) Anthony Perkins
Rector, St. Mary (Pokrova) Ukrainian Orthodox Pro-Cathedral in Allentown, PA
Professor & Vocations Director, St. Sophia Ukrainian Orthodox Theological Seminary in South Bound Brook, NJ; Retired US Army intelligence | Goodguyswearblack.org
Moderated by: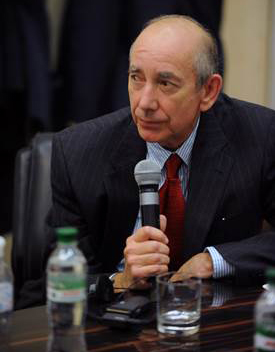 Ambassador Roman Popadiuk
Former US Ambassador to Ukraine

On January 5, 2019 at the St. George's Cathedral in Istanbul, Turkey, Ecumenical Patriarch Bartholomew of Constantinople signed the Tomos of Autocephaly, which granted independence to the Ukrainian Orthodox Church. Before this change, the Ukrainian Orthodox Church, which came under the Moscow Patriarchate, accounted for a third of the Moscow Patriarchate's total parishes. This form of Ukrainian independence from Russia is lauded as among its resistance to Putin's unprovoked imperialism and military aggression.
Putin may have predicted this, considering the timeline leading up to January 5. Just a little more than a month before, on November 25, 2018, while Ukrainian Navy was legally navigating the Kerch Strait pursuant to a 2003 treaty between the countries, the Russian FSB Coast Guard blocked the passageway to the Azov Sea with a cargo ship, under Russia's illegally constructed Crimean bridge.  The Ukrainian Navy turned away after an 8 hour standoff, only to be pursued, fired upon, seized, and its sailors captured to this day.
How can Russia continuously rail against Ukraine in a 21st century global society that hasn't elsewhere seen the forcible seizure of sovereign boundaries between developed countries since the Second World War? Recall that Martin Niemöller held a view of German complicity through silence in the Nazi imprisonment, persecution, and the murder of millions of people. He said, "First they came for the socialists, and I did not speak out—because I was not a socialist. Then they came for the trade unionists, and I did not speak out— because I was not a trade unionist. Then they came for the Jews, and I did not speak out—because I was not a Jew. Then they came for me—and there was no one left to speak for me."  
Is the western world complicit in Russia's imperialist military aggression against Ukraine? What will happen if the West fails to speak out clearly and firmly enough?  Donbass, Crimea, Kerch Strait, what's next? The Baltic States, North Africa, Europe? Join us at Manor College to hear what our guest experts opine and recommend.
Ukrainian Dialogue: Hacking and the New Russia
Thursday, November 1, 2018
Moving Beyond the Failed Minsk Process and Ending Russia's war in Ukraine
Thursday, May 24, 2018
Ukrainian Dialogue: America's Relationship & Moral Obligation
Thursday, October 26, 2017
Ukrainian Dialogue: Education as the Battlefront for Democracy
Thursday, April 6, 2017