2018 Cross Country Campaign
Being the generous bird that Manny is, he volunteered to lend a hand– or in this case, his two feet, by running a race around the Manor College campus to benefit the new cross country teams.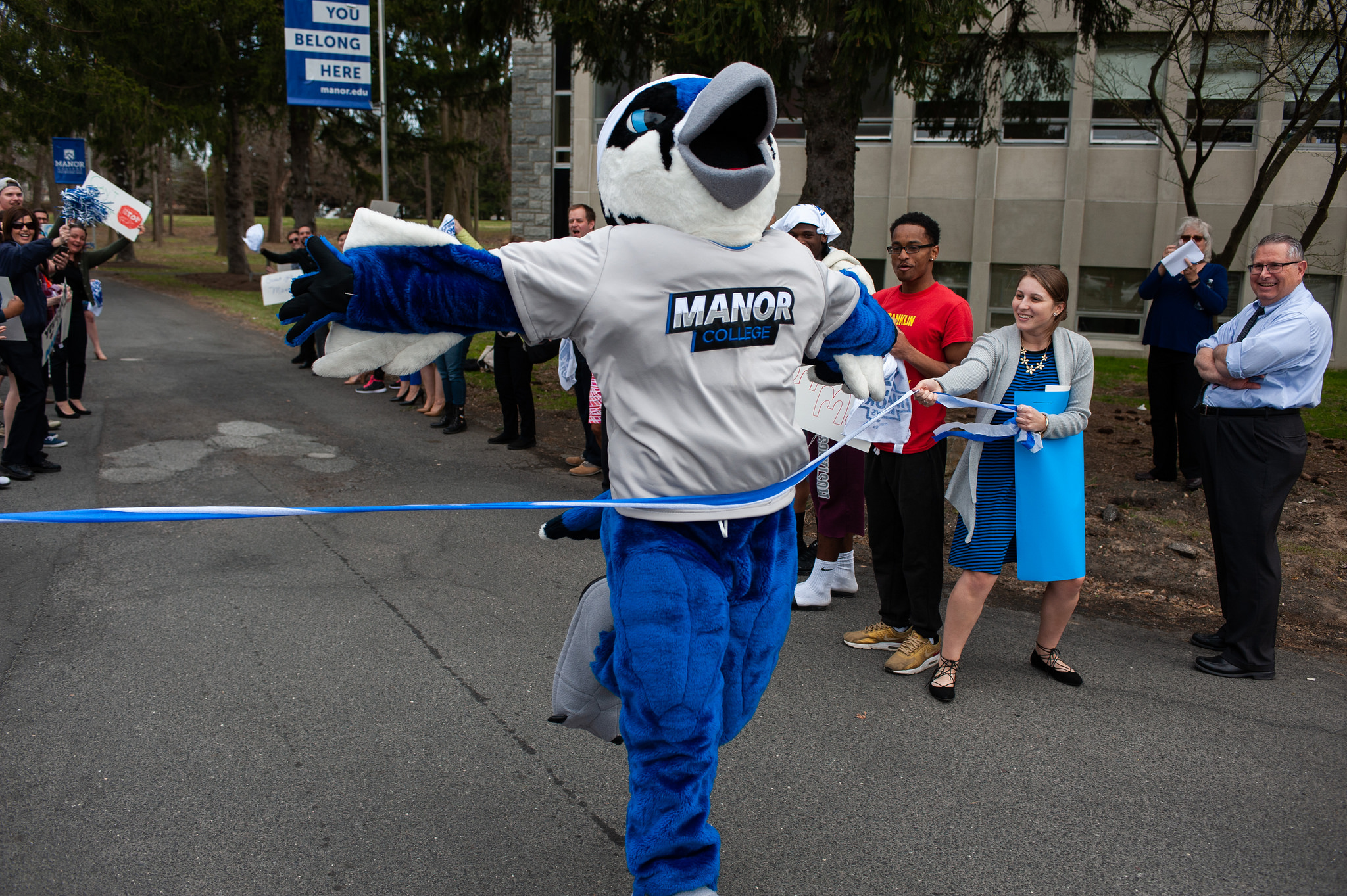 Thanks to the generous support of our donors, we raised more than $800! This will allow us to provide the cross country teams with the essential uniforms needed.  One of our community members was so inspired by the community support we received, that he donated $200 at the finish line event!
Thank you for your support, and go Blue Jays!
If you missed out on the action, check out a video recap of Manny's run!