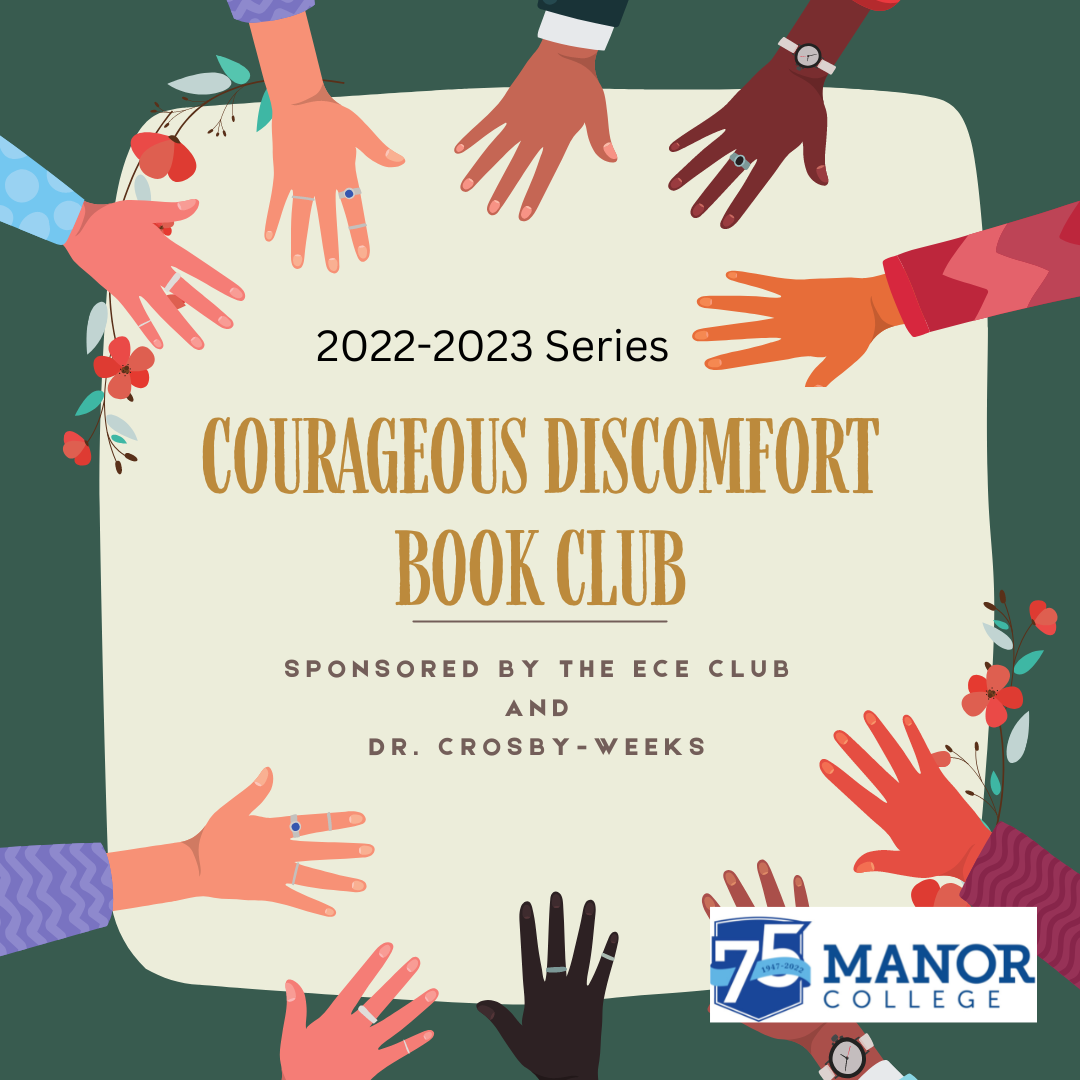 Courageous Discomfort: How to Have Important, Brave, and Life-Change Conversations About Race and Racism
Sponsored by The ECE Club and Dr. Cherie Crosby-Weeks
Book: Book | Courageous Discomfort
Dates and Book Topics (All Sessions Occur Via Zoom) on Thursdays from 7-8 pm.
Sessions will not be recorded but additional resources will be provided for each session.
All sessions require you to sign up for each Zoom session. Sign up coming soon! Dr. Crosby-Weeks will also purchase 10 e-copies for the first 10 students who are interested.
---
Head and Heart Sessions
---
Session 1: November 3 from 7-8 pm
Why Should I get Involved?
I'm a Good Person, How Can I Be Racist?
Register here
---
Session 2: November 17 from 7-8 pm
Would It Help to Say Sorry?
Should I See Color?
Register here
---
Session 3: December 1 from 7-8 pm
Where Are You Really From?
Why Don't People of Color Trust Me?
What If I Say Something Wrong?
Register here
---
Friends and Relationship Sessions
---
Session 4: December 8 from 7-8 pm
What Does Being An Ally Really Mean?
How Racist Does a Relative Have to Be For Me to Confront Them?
How Do I Confront Loved Ones Even If They Don't Want to Listen?
Register here
---
Work and Community Sessions
---
Session 5: January 5 from 7-8 pm
If I See Something, When Do I Say Something?
Does It Always Have to Be About Race?
Register here
---
Session 6: January 12 from 7-8 pm
What's the Harm in Being Couragous?
Why Are Black Women So Angry?
Register here
---
Session 7: February 2 from 7-8 pm
Why Can't I Just Do My Job?
Can't I Do Anything Right?
What Isn't It All Lives Matter?
Register here