New Student Orientation – August 31, 2017 at 9am
RSVP that you will attend New Student Orientation on August 31, 2017 at 9am here
Starting college or transferring to a new college is certainly a stressful time, full of questions and uncertainty, but don't worry, your New Student Orientation team is here to make the transition both easy and fun.  Since we want you to come to your first day of classes confident, prepared, and relaxed, Manor offers New Student Orientation sessions for all new students prior to the start of the fall and spring semester each year. RSVP that YOU will attend Fall 2017 New Student Orientation!
New Student Orientation in an on-campus event which provides you with important information on: student IDs and your ManorCard, Financial Aid, Student Portal and Email access, and tips on how to succeed in a Manor classroom. Plus, if you haven't registered for classes yet, you can get the ones you need!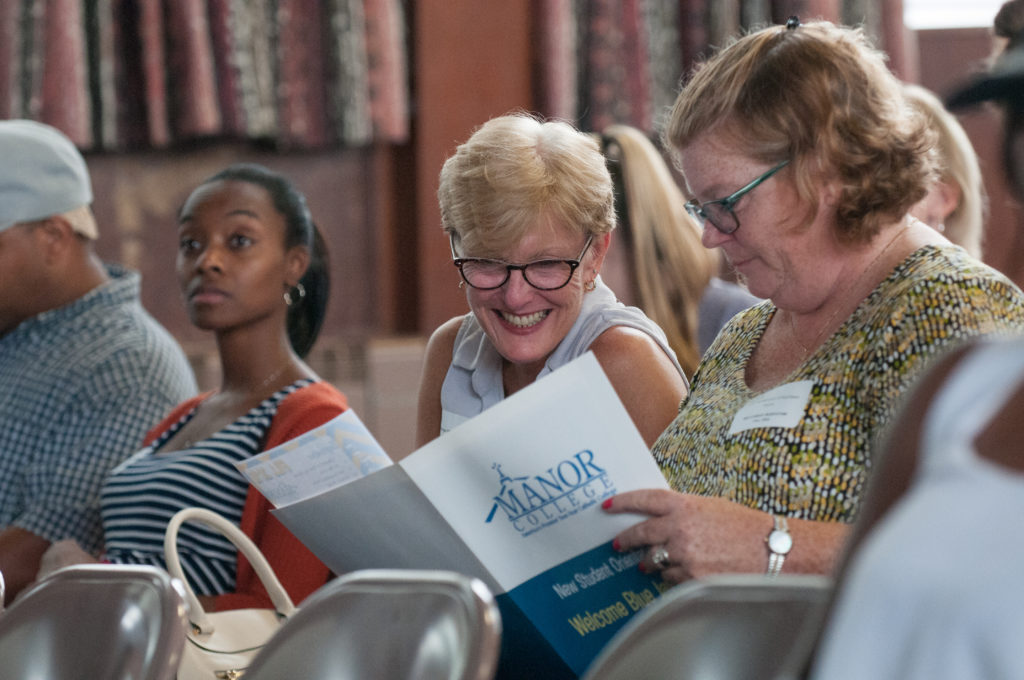 Additionally, you will meet student leaders and college administrators who will help you navigate the world of college…plus, there's free food and giveaways…every college student's favorite thing! Check out the photo album from our 2016 New Student Orientation!
Certain majors (Dental Hygiene, Veterinary Technology) will require that you attend special mini-Orientations designed specifically to provide information for that major.   Information about these mini-Orientations (if your major has one) will be sent to you from your Program Director.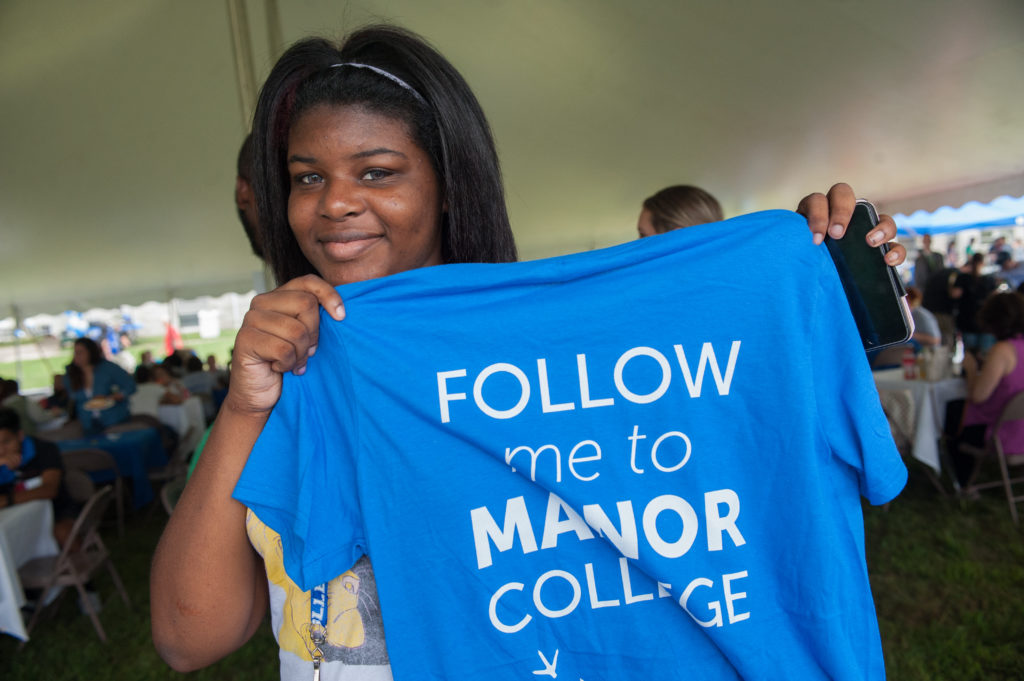 Frequently Asked Questions
Do I have to attend Orientation?
Yes!  Your education for the next two years is very important to you and to us.  By attending Orientation, you will be entering this process much better prepared.  Aren't the time, effort, money and energy you will be investing in your college education worth a few additional hours of your time?
What can I expect from Orientation?
Everyone will be in the same boat – – starting out fresh and not knowing what to expect.  That's why we have Orientation.  You will meet some new friends, become highly familiar with the departments and services of Manor College, create a class schedule that will meet your needs, and look forward to entering college with a positive outlook.
What other areas will be discussed at Orientation? 
Areas of discussion will include information on: Student ID's, Financial Aid, Student Portal, Counseling Services, the Learning Center, Athletics, Student Clubs and Organizations, and Campus Ministry.
What should I do if I have a family emergency and cannot attend Orientation? 
Orientation is a very important learning experience for all of our students, so we strongly encourage you to do whatever you can to be here.  But should an emergency arise where you will be unable to attend, please contact the Office of Student Engagement at (215) 885-2360, ext. 234 to make us aware of the situation.
Can my parents/guardian/boyfriend/girlfriend/best friend attend Orientation with me?
Yes! Each new student may bring up to two guests. Parents and guardians will be invited to attend session specifically designed to help answer any questions they may have. Don't forget to reserve seats for your guests on the RSVP form here!
What should I bring with me? 
If you haven't already mailed it in, please remember to bring your blue medical form with you to Orientation, as well as your $100.00 deposit if you haven't already paid it.  Don't worry about money for food, since breakfast and lunch (and ice cream!) will be provided for you, free of charge.
Any other questions or concerns?
Please contact the Student Engagement Office at (215) 885-2360, extension 234.